As we arrive at the beginning of each new year, tastemakers attempt to forecast the design trends we can expect to see in homes, fashion, electronics and more. We checked in with our own savvy Dixon Interior Design Team on what they think about this year's crop of predictions, where we can see the trends come alive in the Dixon portfolio and how novice designers can incorporate them into their own homes.

Trend #1: Layering Colors, Materials and Themes
Many designers are calling an end to rooms that staunchly adhere to a single bland design inspiration or color palette. Instead, they're heralding a chic mix of styles, colors and materials, especially when it comes to mixed metals. "Mixed metals will never go out of style!" agrees Dixon Senior Interior Designer Rian Smith. "Certain metal finishes remind me of different time periods, so when I search for an antique brass finish, I am usually trying to tie a classic, timeless detail into an interior. Mixing it with, say, a blackened steel element, instantly gives the space an old-world-meets-modern feel."
Interior Designer Danielle Garrison agrees that Dixon excels at melding old and new, especially when renovating historic homes to meet the needs of 21st century residents. "We do a great job of combining existing elements into a more modernized interior, and I think having a variety of styles gives an effortless sense of being assembled over time," Garrison explains. "A Dixon property that truly captures the old-meets-new trend is one of our homes on Bainbridge Street in Stuyvesant Heights where the original entryway parquet flooring was paired with new flooring throughout the rest of parlor floor, and modern light fixtures and wallpaper add a punch of modernity into historic rooms."
How can mere mortals incorporate the mixed-inspo trend without feeling overwhelmed? "My advice is to select certain small moments throughout your interior, and experiment with mixing metals or patterns," Smith suggests. "For example, in a bathroom you could keep all of the plumbing fixtures the same finish, but then switch up the wall sconces in a different finish."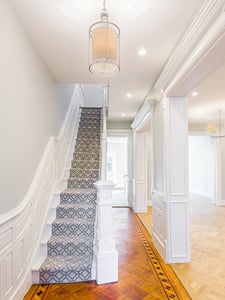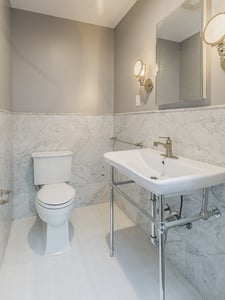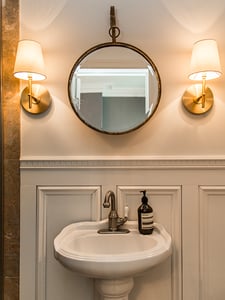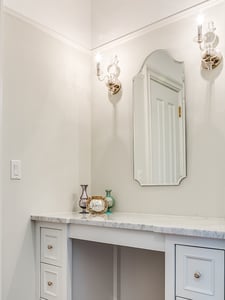 Trend #2: Bold Tile Patterns, Colors and Shapes
Trend forecasters advise us to say goodbye to boring tile looks in kitchens, baths and floors in 2019, and hello to exciting colors and patterns. It's a "trend" the Dixon team has been embracing for years, and several homes in the portfolio boast unexpected tile moments in both big and small spaces. At Bed-Stuy's Bainbridge Street, vibrant cement tile creates a special welcome in the parlor entryway . And, in Jersey City's Ogden Avenue, black hexagonal tile sets an especially chic and moody ambiance in the master bathroom. (Double-trend alert: Dark, moody bathrooms are also a 2019 design prediction).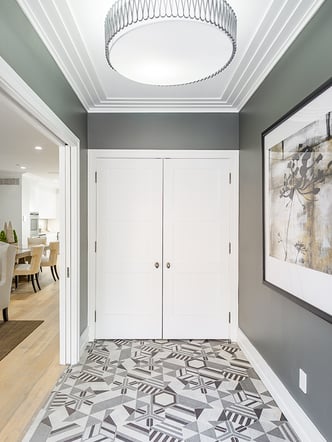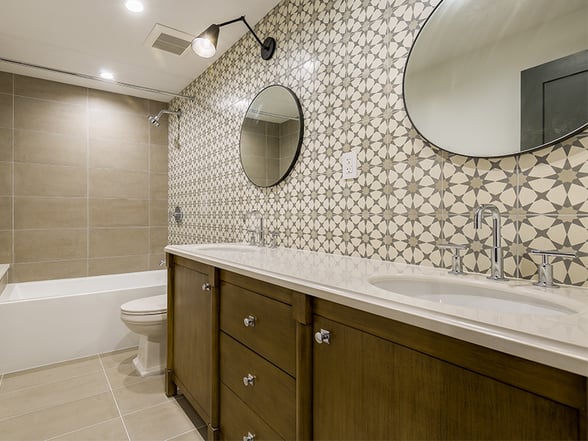 So, what are the pattern-averse to do with this bold new look in tile design? "While patterned tile can seem pretty scary, it's really not!" counsels Smith. "With bathroom tiles, my go-to trick is to select a cohesive color that can be translated on both the floor and wall. For example, if you have a light gray wall tile, perhaps your patterned floor tile has a darker or lighter gray in the same family. This will create a balanced color palette, but will also allow your patterned floor tile to shine!"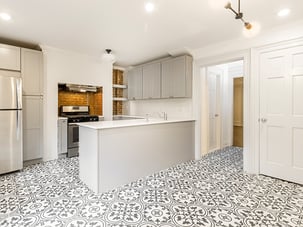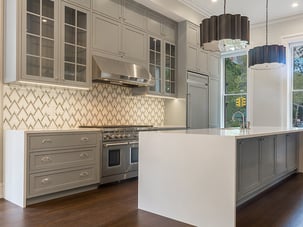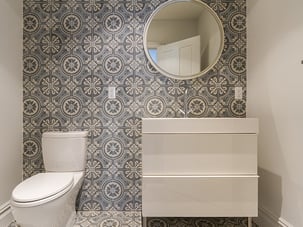 One way to add interest without overwhelming a space is in the shape or layout of the tile. For example, the unique mosaic tile backsplash at the newly renovated home on State Street in downtown Brooklyn creates an almost snakeskin-like texture in the stunning kitchen. "I love the look of that Carrara marble in a scallop design because it uses such a classic material in a really unexpected way. It really brings an artistic touch to the kitchen, without adding an overly dramatic color or pattern," explains Smith.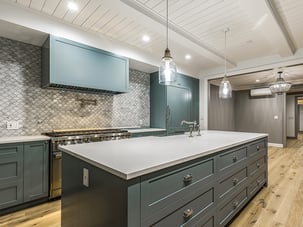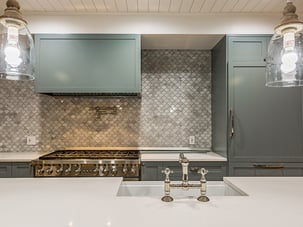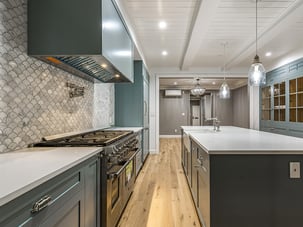 Trend #3 Wallpaper is Back!
OK, for many design aficionados, wallpaper was never out of style. But rather than creating an endless field of rosebuds or toile, today's wallpaper looks are dramatic and vivid and meant to accentuate rather than envelop a room. "Design is all about layering your space with things you love," Smith explains. "And wallpaper is a perfect way to incorporate a bold pattern, a pop of color or a bit of texture to an interior."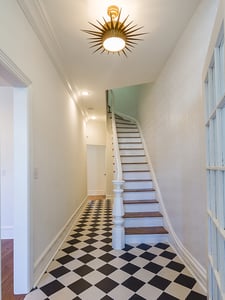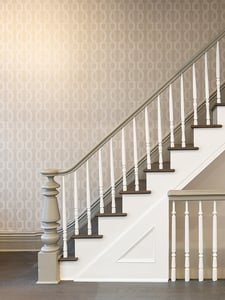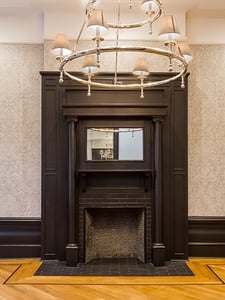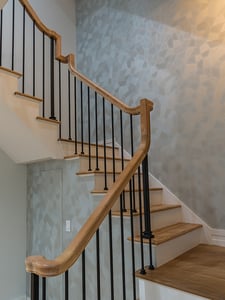 At Harlem's Striver's Row, a wallpapered elevator provides a delightful splash in a surprising location, and its black mosaic tile look is the perfect complement to the home's signature black design scheme . Meanwhile, at Ogden Street, a wallpaper ceiling turned a design challenge into a design success when a ducted HVAC system was unexpectedly added to the space. "We really needed to figure out a way to make it a feature," explains Senior Interior Designer Marybeth Narine. "We worked closely with the HVAC contractors to make sure we knew exactly where they would need to run the ducts. Then, we added the awesome wallpaper. We've never done anything like this, and I think it's my favorite thing ever!"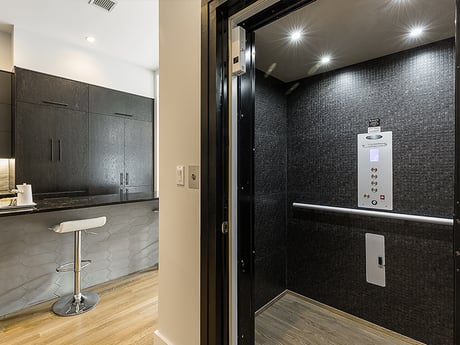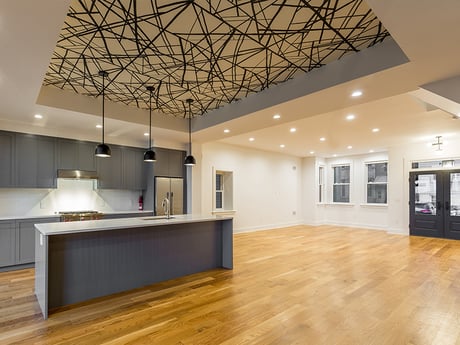 Despite its resurgence into the realm of design, many homeowners, especially those who've spent hours upon hours steaming away hideous old wallpaper, might be reluctant to embrace wallpaper's 2.0 moment. "If you aren't ready to commit to an entire space, I'd recommend starting with a smaller area like a mud room, powder room or entryway," Smith advises. "For example, at State Street, we installed a beautiful floral patterned wallpaper on half the wall in the powder room. The scale and soft colors really complement the overall design without overpowering it."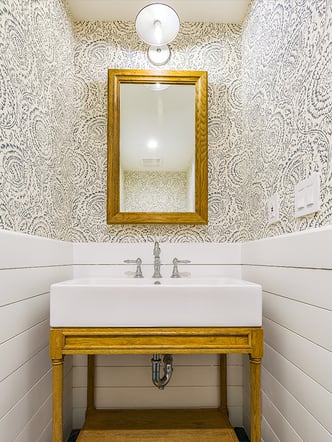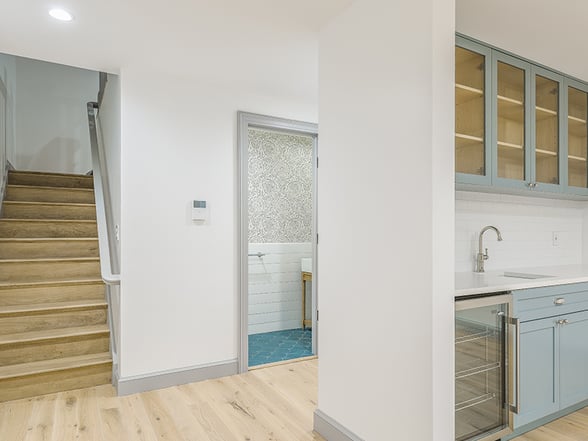 Design trends to expect in 2019:
When asked about other design trends the Dixon design team hopes to incorporate in the future, the creative group had plenty of ideas. "I love incorporating sustainability in design and the idea of less is more," says Garrison. "This includes sourcing materials from local vendors, designing for longevity and flexibility, as well as incorporating and refinishing original details from the house. At Dixon, we do a lot of this, and in our historical renovations, we certainly know that existing elements make for a great foundation for the final design."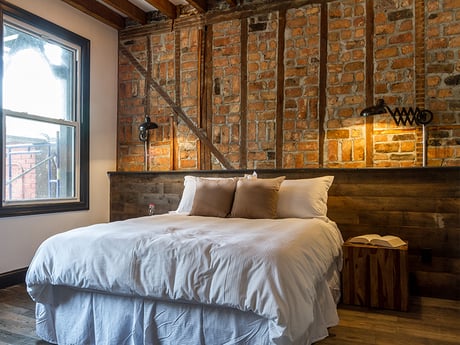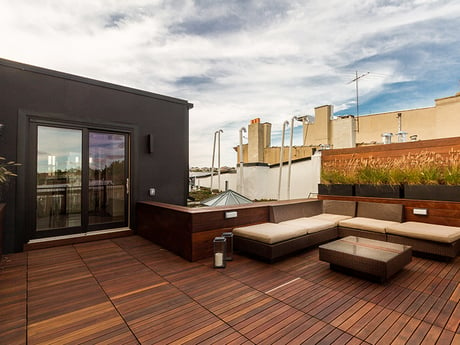 "Another design trend I plan to use more is adding paint accents where you least expect them!" Garrison continues. "I think a simple accent wall is out, however, painting a ceiling, including the crown and rosette, brings the eye to a different element. This is a look I'm excited to incorporate to an upcoming Dixon Leasing home on Jersey City's York Street."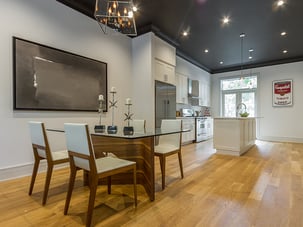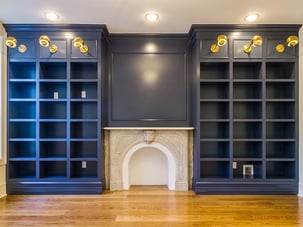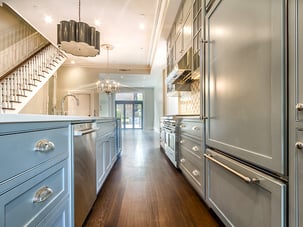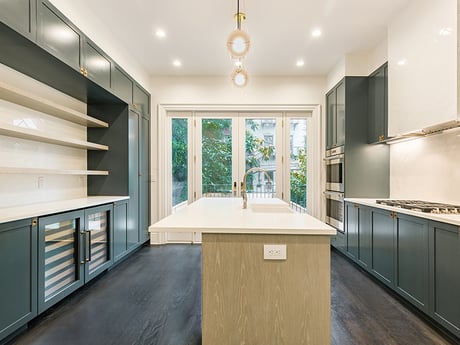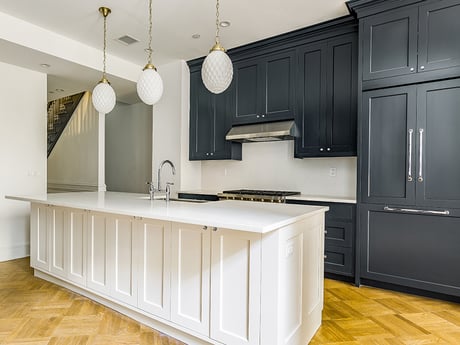 Associate Director of Interior Design Rachel Wolff, meanwhile, is excited about brass and copper accents, especially when paired with dark interiors or a clean white palette. "We have two exciting projects underway in Manhattan that will feature this look. In Hudson Square, we're pairing dark wood millwork with brass, and in Harlem, pops of copper in lighting and shelving will make an impact alongside a neutral interior. I can't wait for everyone to see them both!"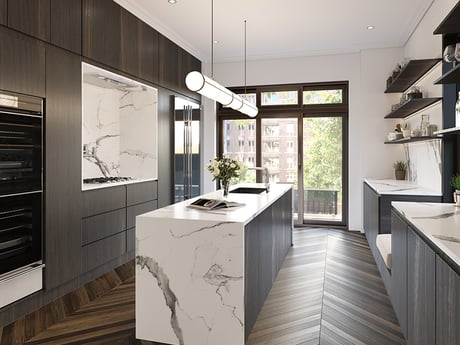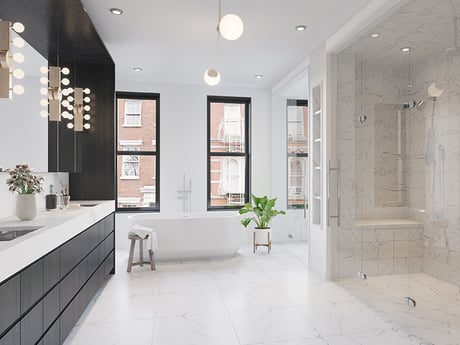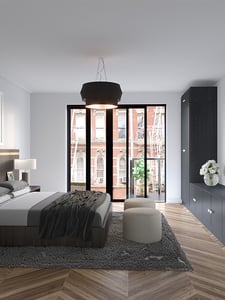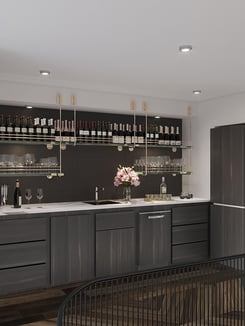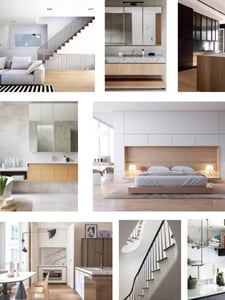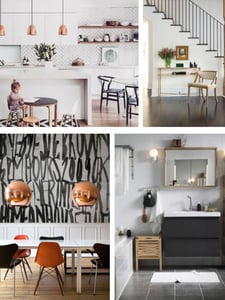 While it's fun to stay abreast of design dos and don'ts when it comes to interiors, the bottom line is to always embrace choices that make you feel comfortable and at ease. Creating a design scheme that reflects your unique personality and creativity is a look that never goes out of style!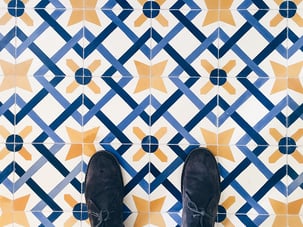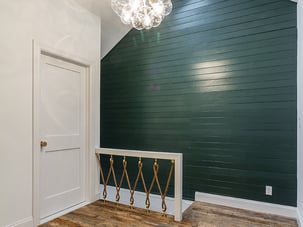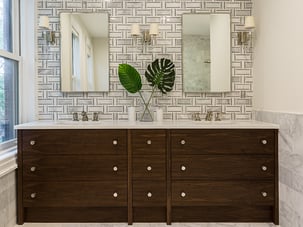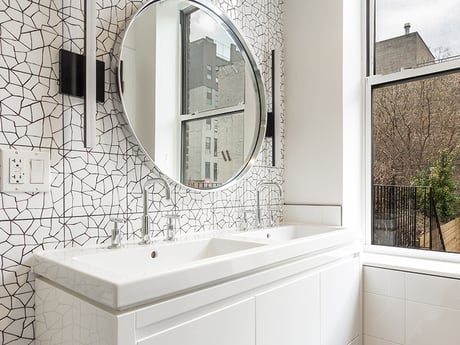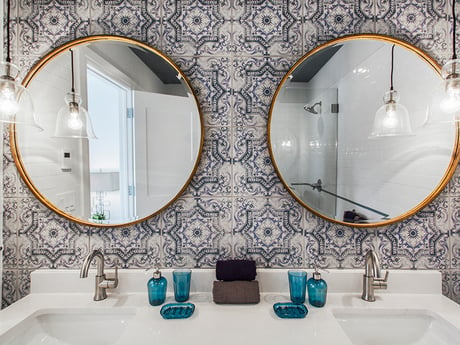 Looking for a new space to call your own? Request a free consultation today.
Browse Dixon Leasing's available listings or call Dixon Projects to begin building your dream home today.