Meet a few of the Dixon Projects team members involved in Professional Women in Construction, an organization that supports and connects women in the largely male-dominated field of construction.
It's probably no surprise that women are underrepresented in the construction industry, but just how underrepresented they are is, in fact, a bit shocking. According to the Bureau of Labor Statistics, construction occupations make up some of the lowest female employment numbers among any industry measured. Of the 1.08 million people who have construction management occupations, just 7.4 percent are women. Occupations such as "construction and building inspectors" and "construction trade helpers" are on the higher end of the spectrum at about 10 percent female, while "brickmasons, blockmasons, and stonemasons" and "roofers" don't even register a full one-percent female.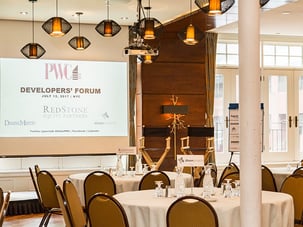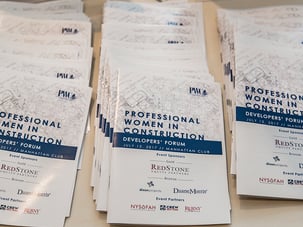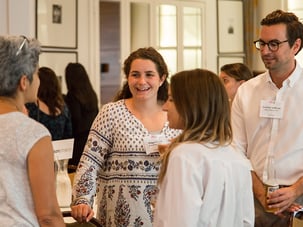 Professional Women in Construction (PWC) was founded in 1980 to support and advance women in the industry through informative programming, leadership and networking opportunities, and mentorship and scholarship programs. PWC membership includes both women and men, representing a broad spectrum of construction and construction-related fields, including real estate owners, developers, facilities and property managers, as well as public agencies.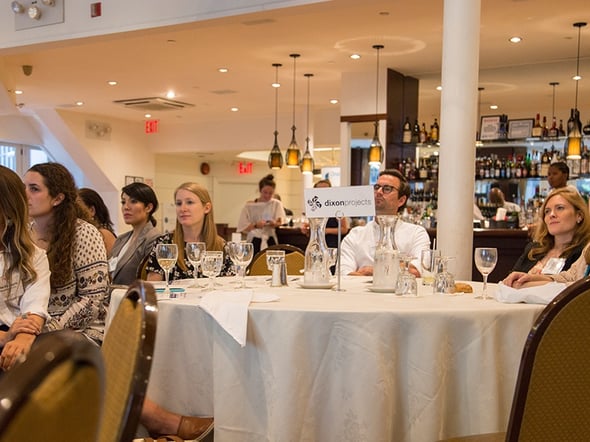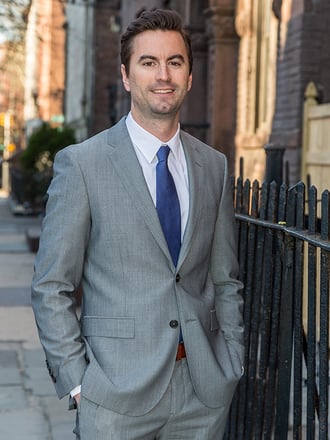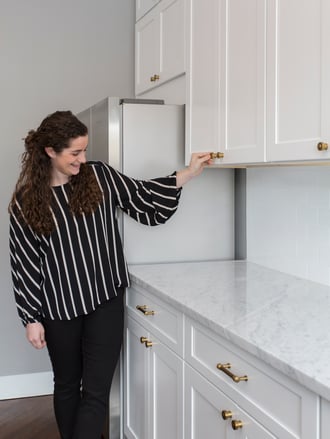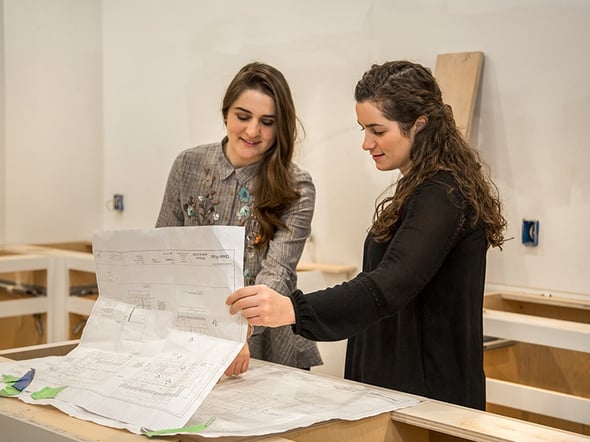 Dixon employees began formally engaging with PWC at the beginning of 2017, and today, 10 of 20 women from Dixon Projects, the company's design build arm, are regularly involved with PWC, as is Executive Director, Patrick Sullivan. By all accounts, the involvement has been important on a number of levels. PWC panel events typically feature women in leadership positions at major firms, such as Turner Construction, AECOM Tishman, and Skanska. "They talk about how they got to where they are today, and what their companies are doing and how they're involved," explains Megan Traub, Director of Project Management for Dixon Project's Private Client Services. "It's really inspiring to see how women can advance in this industry despite being a minority in construction. It's good to attend the events and see that that's something we can aspire to in our own careers."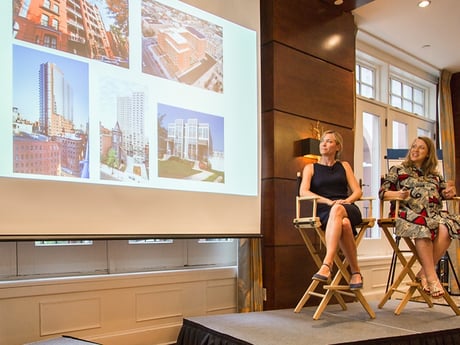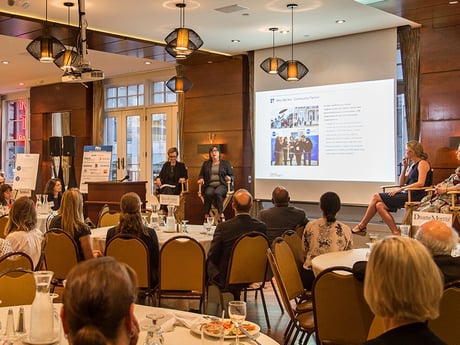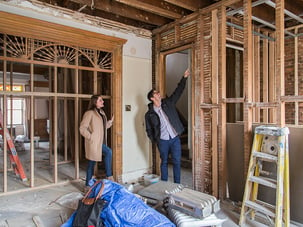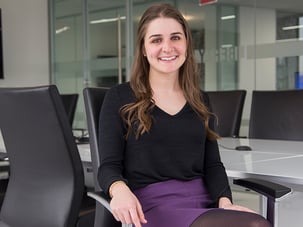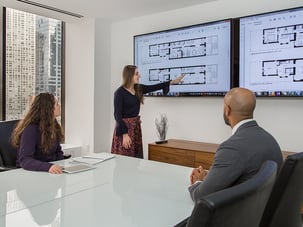 Assistant Project Manager, Shannon Pierce, was recently designated as the official liaison between Dixon and PWC. In this role, she reviews the organization's calendar of events and arranges Dixon employee participation and sponsorships. One of the key advantages to being involved in the group, as she sees it, is the ability to connect with local vendors. Dana Opeikun, an Associate Director on Megan's Project Management team agrees. "Through the networking events, we've met and brought on a few new vendors, including a countertop company. It's a great way to network because we can add subcontractors to our list knowing that they, by being a part of PWC, share the same mission of supporting women in the industry."

Dixon places significant emphasis on both diversity and inclusion in its hiring practices and daily operations. Across all positions, the Dixon USA workforce is 42 percent female, the leadership team is nearly one-quarter female and new hires have been 53 percent female since June 2017. Dixon has also implemented specific diversity outreach to women and ensures that the interview process is conducted by a diverse panel of employees. Furthermore, recruitment materials such as job descriptions for project management positions, often feature imagery and content that highlights Dixon women in key leadership roles. In a field as underrepresented as construction, this type of representation matters.
Leaders at Dixon
Megan, Dana and Shannon (along with a handful of other Dixon Projects team members) each arrived at Dixon by way of the company's recruitment efforts at Stevens Institute of Technology, a small, private school in Hoboken, New Jersey with a strong focus on engineering.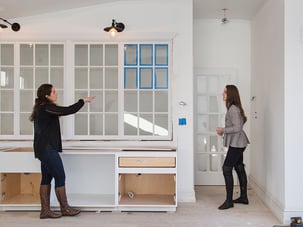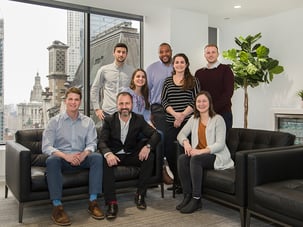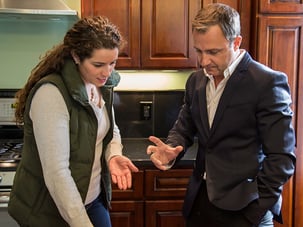 Megan's father owns a roofing company and remodeled her childhood home, so the construction trade was always, literally, close to home for her. She chose to study civil engineering in college based on her passion for math and sciences, and her aunt, a teacher and former guidance counselor familiar with Stevens' offerings, encouraged Megan to consider the school. After a few internships in civil engineering design, Megan turned her attention toward project management, where she could work in a more hands-on, client-facing environment. Thus, Megan began her journey with Dixon and has been with the company for more than four years now.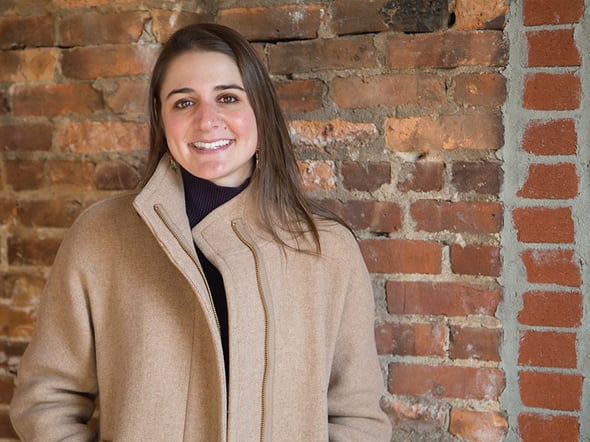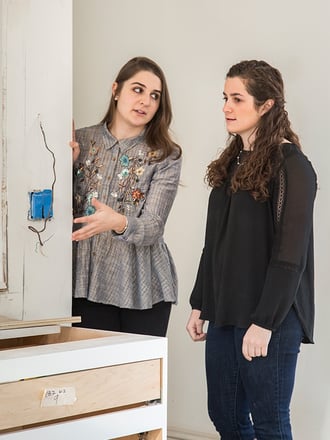 Dana's route to civil engineering and Stevens was a bit more circuitous. A native of West Jersey, she had always been fascinated by New York City's skyscrapers and how they were built, but her initial academic plans were focused on teaching. Ultimately, her college courses weren't a good fit, but she did connect with a professor and mentor who was instrumental in pointing her in the right direction. "She really, really pushed me to pursue engineering and commit to it," shares Dana. "She was one of the only female professors in engineering at my community college, and she's definitely one of my earliest mentors." Inspired by her professor's invaluable encouragement, Dana transferred to Stevens and has now been with Dixon for more than three years.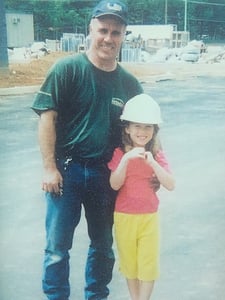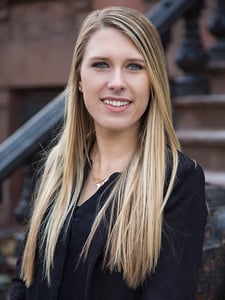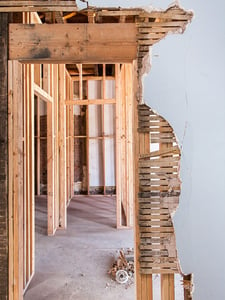 Shannon, meanwhile, was a mathematical sciences major at first, but switched to mechanical engineering as it seemed to offer more job opportunities than math. The daughter of a commercial construction foreman, building has always been close to her heart, so during endless rounds of post-graduation interviews, Dixon struck a chord. "Every time I interviewed with Dixon, it just grabbed my attention more and more," she recalls. She's now been with the company over a year.
"I have a picture of my dad and me from when I visited him at a construction site when I was really young. My dad always says how proud he is of me. It's funny to think that, if I were at that site today, I'd probably be his manager," she says with a laugh.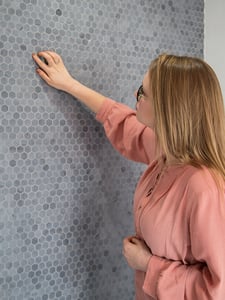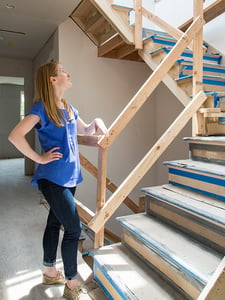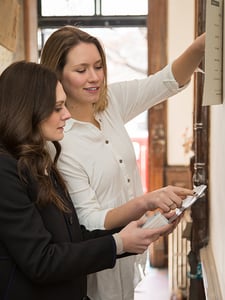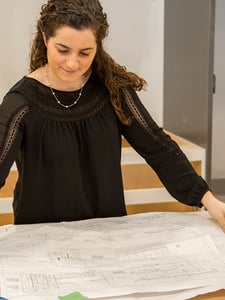 While each of their paths to Dixon was different, all of these women grappled with similar challenges in entering male-dominated academic subjects and occupations. As of fall 2016, only about 30 percent of Stevens Institute of Technology's 3,115 undergraduates were female. Both Shannon and Megan joined sororities at the school to connect with other women and found inspiration in their older sorority sisters. "My biggest female mentors were my older sorority sisters because they were all engineering majors," recalls Shannon. "A couple of them went on to work for big construction firms, and every time I would see that, I thought it was so cool. I think it's part of the reason I ended up reaching out to Dixon."

Once employed, the women, like many young professionals entering their first jobs, contended with how to fit in with not only a male-majority environment, but an environment where many of those men were also more experienced. "When I started, I was reticent about speaking up frequently even if I felt that I was right," Dana confesses. "But now that I've grown into a leadership role, I realize my opinion does matter."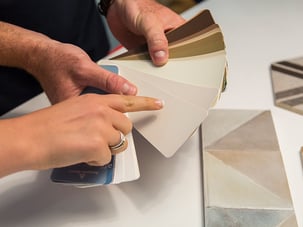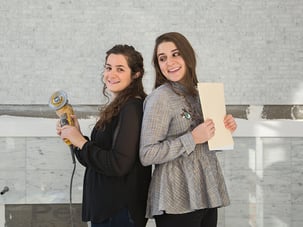 When asked what advice she might give to other women considering a predominantly male field like construction or engineering, Megan points out that attitude is everything. "You really have to understand that you'll probably have to work harder than your male counterparts, because yes, you do have to put in that extra push. Sometimes contractors and vendors don't take you seriously at first, and you have to develop that relationship and earn trust. It's hard work, but it's worth it."
Dana agrees, "Yes, exactly. Trust in yourself and be confident!"

If you're interested in joining PWC's New Jersey chapter, contact Chapter President Anne Marie Almasi at 732.634.0741 or email ama@almasico.com.