Meet Addie Sandidge: A risk-taking and family-driven Southern Belle

Hailing from Chattanooga, Tennessee and now settled on the Upper West Side, Addie Sandidge lets her innate curiosity guide each day of her life. On weekdays, she's perfecting her craft, finding exceptional finishes for Dixon's finest renovations and on weekends she can be found browsing the aisles of her local Housing Works, hunting for antique picture frames or unique vintage treasures.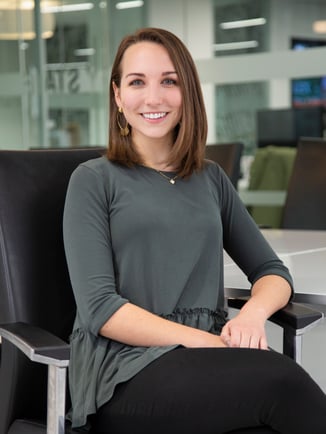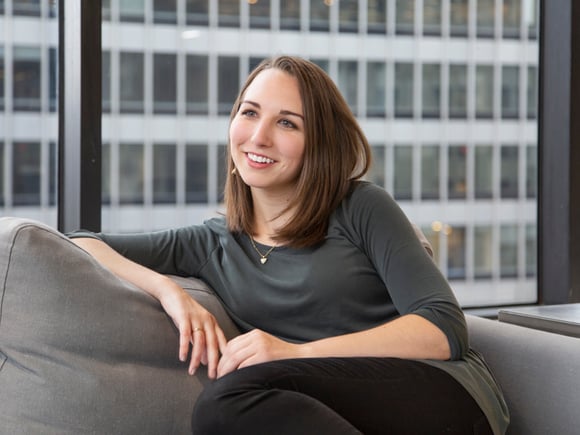 As an Interior designer with Dixon Projects, Addie is responsible for hand-selecting materials and hard finishes for properties while working with contractors and clients on site to ensure they are installed correctly. Her favorite part of the role is the ever-changing nature of the job.
"I love that it changes every day. The job sites are always evolving so it gets you out of your comfort zone," Addie said. Because she works on several homes in the Fund's portfolio and for various clients, we asked how her own design style influences her work. Addie explained her affinity to neutrals and mixing masculine and feminine elements within a space. If you were to step into her own room, you'd find clean lines with pops of ornately feminine pieces throughout.
Addie was exposed to the construction industry from an early age as a contractor's daughter, and no matter how much she tried to fight entering a similar field, a career as an Interior Designer was pure serendipity for her.
"I started out as a dietetics major because growing up my dad didn't want us to experience the difficulties of the construction field," Addie explained.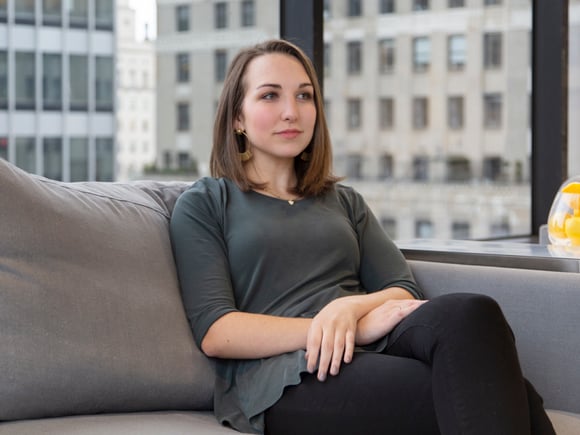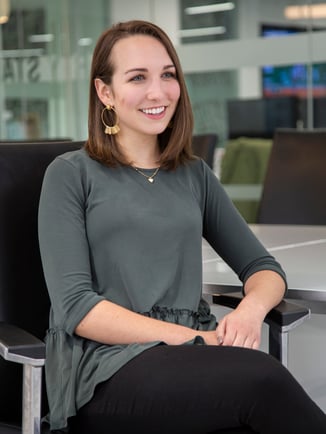 But she couldn't stay away. After her first year at the University of Georgia, Addie switched to a major in furnishings and interiors. Upon graduation, she landed her first job with a cabinetry company in Atlanta that designed, manufactured, and managed a showroom. Nearly two years in, the role prepared her for her next challenge: to fulfill her lifelong dream of moving to New York City. She was no stranger to moving, having moved 12 times as a child between Tennessee and Georgia, but this move would be her biggest yet.
Addie found Dixon Projects in November of 2017 after reconnecting with a former coworker turned teammate, Danielle Garrison. Through Danielle's posts on social media, Addie became fascinated by the unbelievable work done by the in-house interior design team. The opportunity fell into place as a role opened up and within a month's time, she packed up and made the move to New York.
"Right when I moved here I felt so lost," Addie said. "I was physically and mentally exhausted from it all." The fast pace was overwhelming at first, but she quickly learned to adapt, falling in love with the unique, electrifying, and head-spinning city.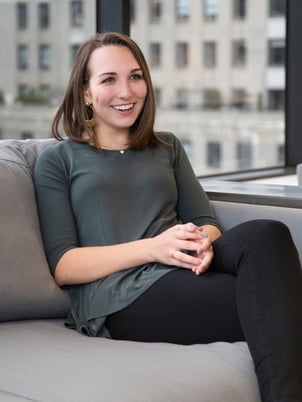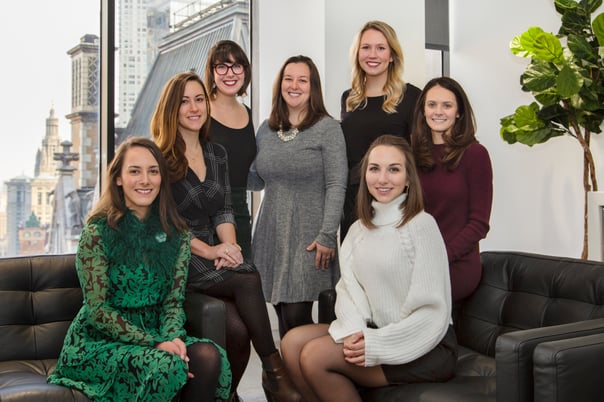 Admittedly, her heart will always be in Chattanooga, but Addie is most proud of taking the leap to move. While most of her family and friends have stayed down south, she has courageously laid down roots hundreds of miles away. The city has opened up a world of possibilities, exciting activities, and unmatched opportunities. Amidst the thrilling chaos, she remains calm by taking life one day at a time.
"I'm trying to remind myself to live in the moment more or else you miss out on what's right in front of you," Addie said.
Success in her day-to-day role is a happy client, but she is still working on defining what success as a whole means to her.
In her free time, Addie enjoys searching for antique pieces at thrift stores, reading on her rooftop, and learning guitar via FaceTime from one of her brothers who lives in Nashville. "I decided to learn as an excuse to talk to him every weekend," Addie laughed. She's happiest when surrounded by her family, as they are seldom all in one place.
Signing off with some advice for those starting their careers, Addie emphasizes that you should learn as much as you can and to remain inquisitive.
"Don't think you know everything, the more you're willing to learn, the more people will notice."
Q&A with Addie:
What's on your bucket list? "I want to visit all 50 states!"
What are you watching on Netflix right now? "Game of Thrones, Jane the Virgin, The Office, Parks and Rec, and Call the Midwife!"
Interested in joining the team? Check out our career opportunities page for all available positions!