Meet Anthony Lonn: Copywriting wizard, KPI enthusiast and kick-ass karaoke star.
Anthony, known by most as Tony, is the energetic and optimistic Global Head of Marketing at Dixon Advisory. Tony came to Dixon in 2014 after a year of telecommuting from his Poughkeepsie loft for a Denver, Colorado-based company. "I got pretty lonely and put my resume out. I heard from Dixon almost immediately and had started my new job within a month." Now, Tony's duties include managing a team of five, – "The biggest I've ever managed." – directing marketing strategy for all Dixon subsidiaries, determining the aesthetic of all company content and overseeing communications for tenants and broker partners, alike; but the list goes on and on. "I and my team are the custodians of all Dixon brands. In short, we make things look and sound good." When asked his favorite part of the job, without hesitation, he responded, "My team hands down. I hand-selected every member of the team which makes it meaningful."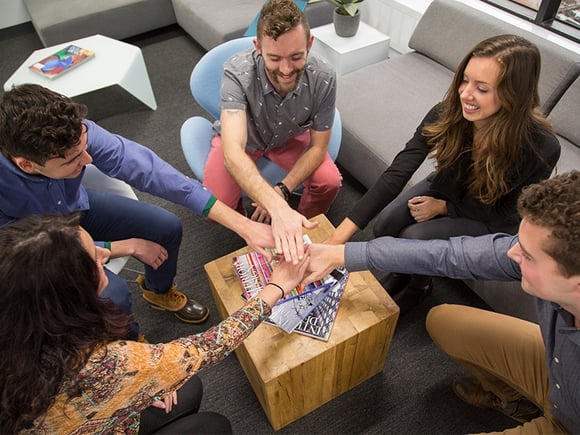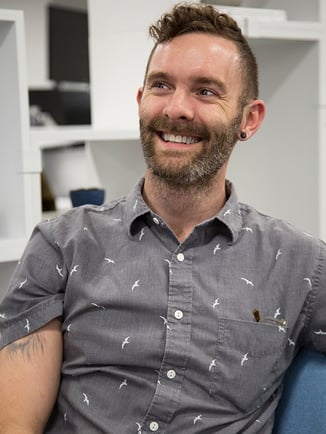 This warm-hearted guy can put a smile on the saddest of faces, but knows when to get serious. "I've been called the 'Office Sheepdog' at every job I've ever had. I always say a Border Collie is my spirit animal because I'm usually chasing people down making sure everyone is on track for deadlines." When conversing with Tony, it's clear he is passionate about Dixon and his job. He also has a serious talent for writing, from property descriptions to taglines and everything in between. "One time my description for
296 Manhattan Ave.
, which I refer to as 'the Hipster's Paradise,' was picked up by
The Real Deal.
At first I was worried that they called out my copy as 'broker babble,' but now I know that's actually a compliment in our world."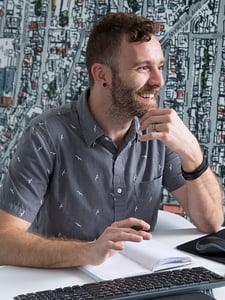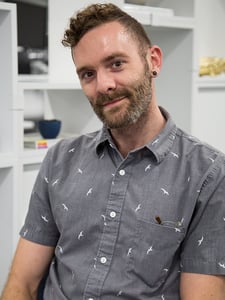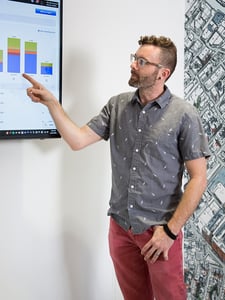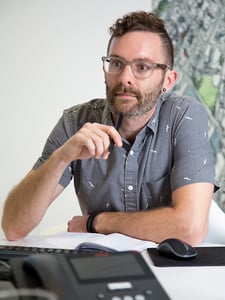 Outside of work, Tony loves to paint, camp and participate in karaoke whenever the opportunity presents itself, "I'm a kick-ass karaoke singer." People also often don't know that Tony was quite active in theater all the way up until his early 20s; "I played the scarecrow in The Wizard of Oz and Oliver in Oliver Twist." He added that he listens to any and all 70s and 80s love songs – "I hopelessly love love songs." – and is completely enamored with Costa Rica ever since vacationing there this summer. "Their whole idea of pura vida is so different than the crush of NYC. I would go back every year if I could."
Tony shared, "Dixon has a real knack for being a step ahead of the competition and industry. I wouldn't be surprised if they found several new investment or high-growth opportunities to take on in the next five years." He smiled, "I think there's still so much untapped opportunity out there, but we have the right people and environment to do it."
Interested in joining the team? Check out our career opportunities page for all available positions!