Meet Cain McKinnon: This wildly sarcastic and charismatic fella is a massive sports fan with an appreciation for art and an eagerness to travel the world.
Born and raised in Woolloomooloo, Australia, (no, seriously it's a real place) Cain's passion for real estate and love of New York City ultimately led him to leave his hometown behind and pursue those things exactly.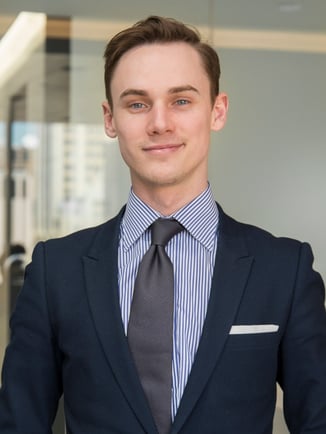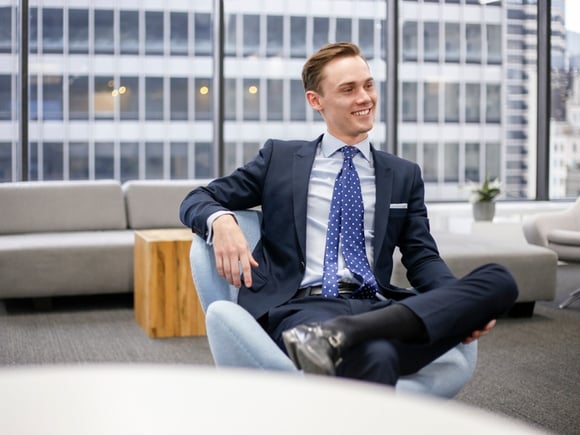 After studying Property Economics at Queensland University of Technology, Cain worked for a Sydney-based developer of residential units. During this experience, Cain began developing his property finance skills amongst other things, but found himself wanting more. Shortly thereafter, Cain found himself living in Manhattan's East Village neighborhood and working as an Acquisitions Analyst with Dixon Advisory USA. "New York has always had a magnetic pull and when I arrived, it instantly felt like home."
Soon came the launch of Dixon's Private Client operations of which Cain became the Senior Business Analyst. Leveraging his property sourcing skills, Cain has helped high net wealth individuals purchase properties in both New York and New Jersey – a service set for huge growth in 2018. "We have big goals for this year and are excited to work with our clients in the land of opportunity." Cain has also been instrumental in developing the team's customized CRM management and lead reporting system, and serves as the go-to person for market analysis, especially when exploring development opportunities.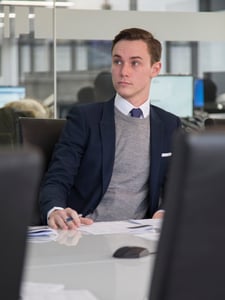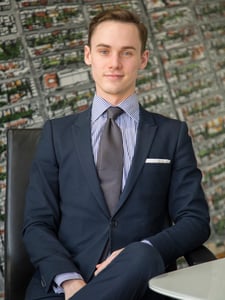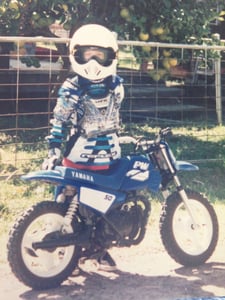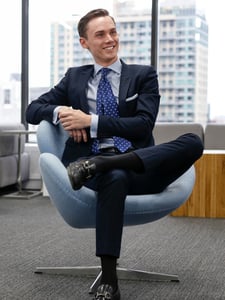 Aside from his love of real estate, Cain also happens to be a massive sports fan. "I have been a huge sports fan from a very young age. I was always outside with a ball. One of the best days of my life was when I unwrapped my first motorbike as a five-year-old." For the next 13 years, Cain dedicated much of his free time to Motocross; crafting his skill and racing in weekend competitions.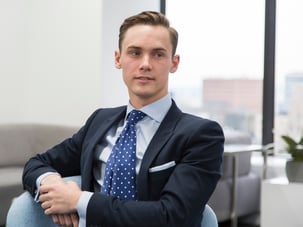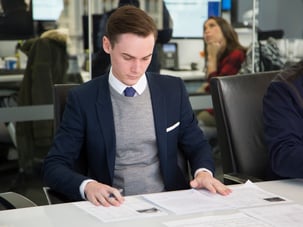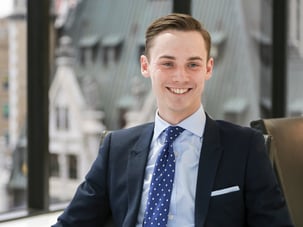 Although he still keeps up with his favorite sports today, Cain also spends much of his time visiting New York's museums to marvel at the arts. "I like to spend my weekends following
Diony
around – perhaps unwantedly – to art galleries and museums," he laughs. "There's no one better to learn from when it comes to art of any kind."
Keen to travel the world, Cain shares that his favorite place he's ever been — aside from New York — is Hong Kong. "It's the most insane place on Earth; I love the energy and vibe. There's an awesome quote from the movie Noble House when they step off the plane upon arriving in Hong Kong, 'Smell that in the air, that's the smell of money!'" Cain laughs. "I love that place."
Ending with a word of advice for others in the professional world, Cain shares his cheeky tip, "Fake it 'till you make it. If you haven't made it, fake harder."

Q + A with Cain:
You're happiest when…? "I'm with the people I love."
What's on your bucket list? "Learn more of the German language."
What are you watching on Netflix right now? "Honestly, nothing. I'm not a huge fan."
Interested in joining the team? Check out our career opportunities page for all available positions!