Meet Chris Narine: This multi-faceted graphic designer is regularly found perched at his desk with a pencil in his hand, often sketching his next big idea and occasionally writing his next joke.

As Dixon's Senior Graphic Designer, Chris Narine is responsible for providing design solutions and on-brand materials across all three of our subsidiaries. His scope of work ranges from producing high-end photobooks, leasing show sheets and neighborhood guides, to designing our webpages, videos, and business cards.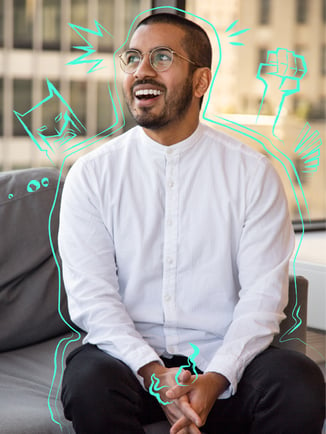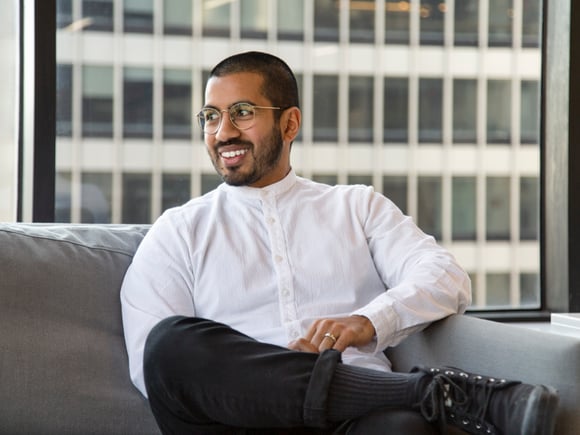 "Anything that needs to look pretty, I'll design it." Narine says.
Narine didn't always imagine himself as a graphic designer. He decided to pursue a degree in digital design at the New Jersey Institute of Technology, where he focused on creating 3D renderings. In his final year of study, he had the opportunity to delve into 2D design, which ultimately paved the way to a role in graphic design.
Post college, Narine dove head first into his tumultuous early twenties, where he had his fair share of success and failure. He originally wanted to pursue a career in animation, but at the time, Narine hadn't gained adequate experience for that field of work. It wasn't until he worked as a 3D modeler that he realized his career path and current role fell short of the fulfillment he sought.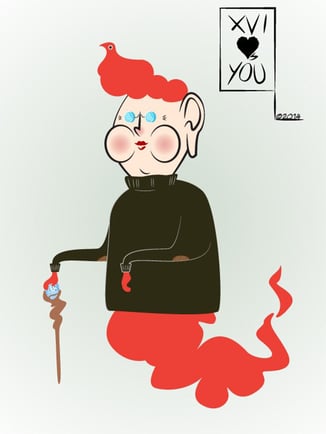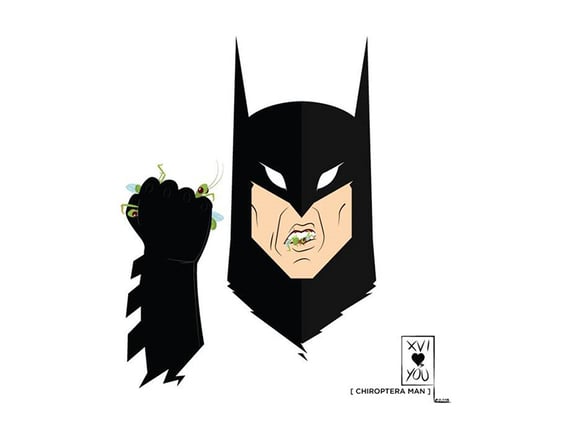 "My heart just wasn't in it and I had no desire to grow and learn more," Narine says. "Once I started doing graphic design and illustrations, I felt more passionate."
Eager to try something new, Narine decided to apply for a role at Dixon, where his now wife, Marybeth Narine, worked as an Interior Designer. He knew of the company's vibrant and dynamic work culture that she had constantly raved about, so he decided to give it a shot.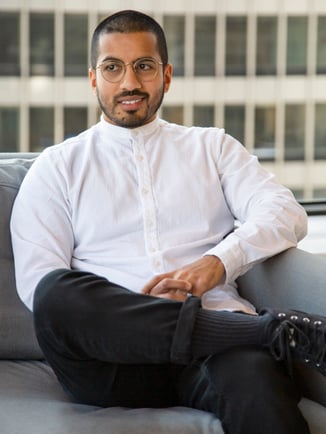 He arrived at Dixon with a rewarding and diverse set of experiences, from building relationships with clients at a design firm to working at larger corporate offices. Through Dixon, he had finally found his niche in a role where he could be creative, use his illustration skills, and have the opportunity to work on several types of projects.
"I like that I get to work on a wide variety of things by working with all three subsidiaries - Dixon Projects, Pure Properties, and Dixon Leasing," Narine says.
His advice to those just starting their careers is to embrace failure.
"I've failed many times in my life doing things that I wanted to do, but I've learned a lot from those failures," Narine explains.
Narine has been thrilled with all of the exciting projects he's worked on so far. He's been instrumental in adding a unique twist to the established brand by incorporating custom animations, revamping our webpages, and pushing the envelope with his innate creativity. Each day, he's challenged in his role by balancing multiple deadlines and requests, making countless revisions, and finding a happy medium between his personal design style and the brand guidelines of our subsidiaries.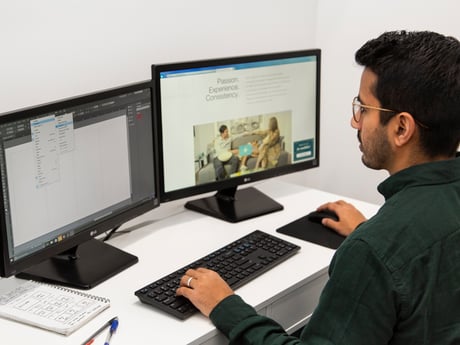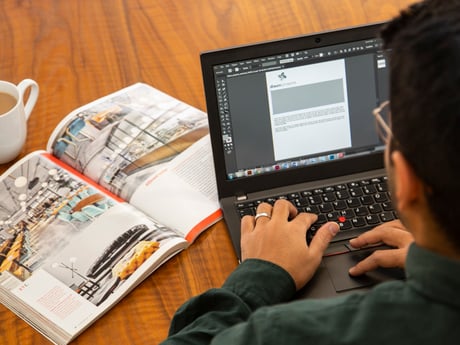 Narine revealed that in the design process, he provides three, very different options. The first option is always consistent and aligned with the brand, the second takes the brand to the edge with a playful touch, and the third features more of his style and taste.
"The first option is typically what everyone is likely to pick," Narine laughs.
His favorite part about Dixon is his fantastic team, where he's been able to foster great relationships with each member.
"We're all very close and really great friends," Narine says.
Outside of work, Narine's love for animation comes alive, drawing each day keeps his creativity flowing.
"I'm always drawing," Narine says. "I can't help it, it's like a disease," he jokes.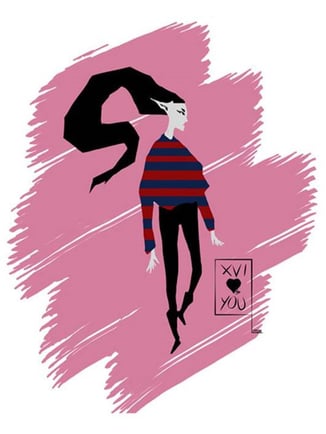 He also enjoys spending time with his dog, Eleanor, cooking, traveling, and DIY home improvement. You may not know this about him, but Narine has two tattoos, one of which he designed himself. He also plans to start doing hand poke tattoos, using only a needle and ink.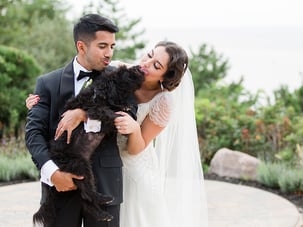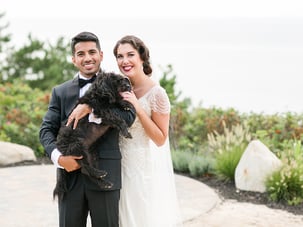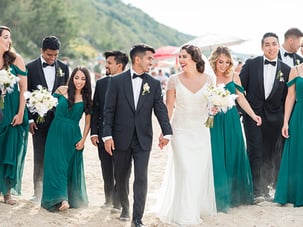 While reflecting on his career thus far, Narine is most proud of creating success from what his parents gave him. Narine and his family moved to the U.S. from Guyana 20 years ago.
"They had to start from scratch," Narine says. "They've worked really hard to give us what they could and all of my siblings and I have made the best of it."
Success for Narine is being happy and having a good work/life balance. He says all he needs is to spend time with his family, enjoy his work, and of course, illustrate.
Q&A with Chris:
What's on your bucket list? "Complete a graphic novel and have it published!"
What are you watching on Netflix right now? "Parts Unknown! ...I'm planning a trip to Italy and Greece."
What would the title of your autobiography be? "FINAL_Final_Draft"
Interested in joining the team? Check out our career opportunities page for all available positions!