Meet Dana Opeikun: The eternally happy, aspiring cat lady who once dreamed of being a math teacher but is alternatively crushing it as an Associate Director of Project Management.
Dana is Associate Director of Project Management and a part of Dixon's Team Traub, specializing in both minor and full-gut renovations for the Fund as well as private client work. Working on twelve to fifteen projects each week, Dana's main concern is to ensure these projects are all moving forward to completion so tenants may move into a beautiful home as quickly as possible.
Dana, lovingly called Dane by her family, originally planned to be a math teacher upon graduation. After attending community college for a short period of time, Dana didn't see herself being satisfied for the long-term in her future role as a teacher and decided to transfer to Stevens Institute of Technology to study engineering, following in her father's footsteps.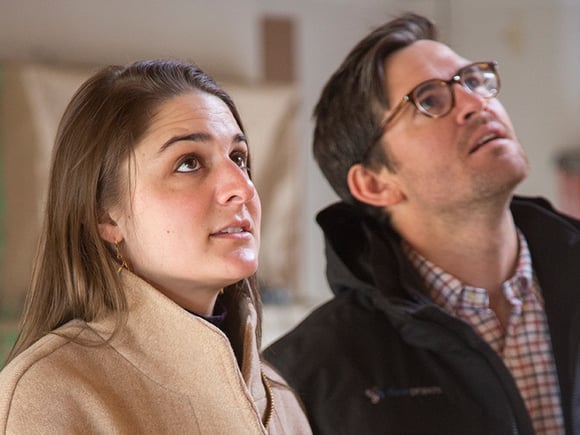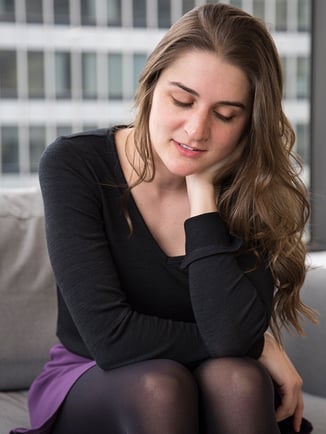 After studying Civil Engineering at Stevens, Dana worked hard to get an interview with Dixon. "Dixon was at the top of my list. Melissa, the head of HR, called me after one of my interviews and hired me immediately over the phone." After several months as an Assistant Project Manager, Dana was promoted to Project Manager and joined Team Ortiz (Dixon's then minor renovation team) where she learned the ins-and-outs of effectively managing several minor renovations at once. During this time, Dixon's subsidiary Pure Properties began to pick up speed with Managing Director Zeke Ortiz dedicating more of his time there. As a part of this exciting change, Dana and her teammates were given the opportunity to restructure the team. "Megan and I worked closely together to implement a new set of procedures that would allow us to take on bigger projects as a team. In just six months, Team Traub was born. Working towards a goal without set guidelines allowed me to not only exercise my creativity, but also to build long-lasting relationships with all the members of Team Traub."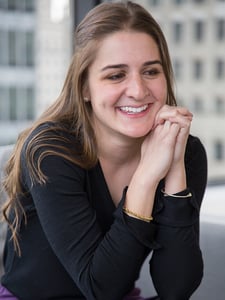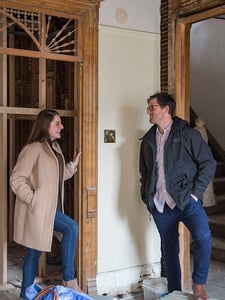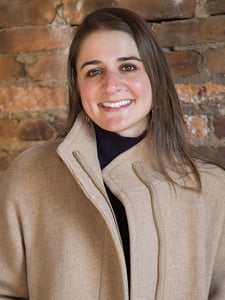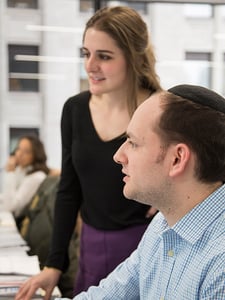 It's clear that Dana loves her job and all of its ups and downs. However, if given the opportunity, Dana says she'd love to switch roles with Gershi Adler, a Property Manager. "He's like me but on another level. He always has the best and funniest stories. I'd love to play Gershi for a month or so."
Outside of work, this energetic gal keeps healthy through running and barre classes. She also spends a lot of time with her polydactyl cat, Ona. Not a prehistoric cat, just a cat with extra toes. "I had always wanted a cat, but my mom wouldn't let me get one while I lived at home. I told her that I would move out and 'own a' cat named 'Ona,'" Dana shared with a cheeky smile.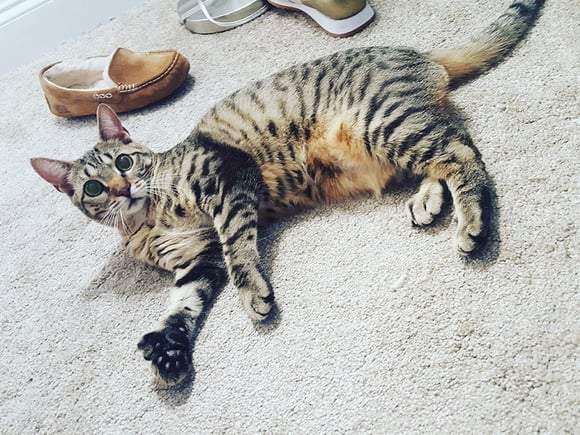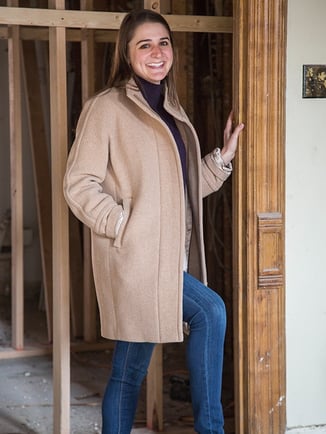 Offering advice to those starting out in their careers, Dana shared, "Don't go for something just because of the money. If you choose what you really love to do, you'll never wake up unhappy." She continued, "If you're not happy at work, you're not happy at home. Every day I leave Dixon with a smile on my face from something that happened that day. The excitement of a new day with new challenges is my favorite part about working here. You get out of it what you put in."
Interested in joining the team? Check out our career opportunities page for all available positions!