Meet Danielle Garrison: A caring and charismatic friend living out her dreams in New York City and spreading smiles along the way.
As an Interior Designer with Dixon Projects, Danielle performs routine site visits in collaboration with the Project Management team to ensure each of her projects are moving along as planned. When assigned a project, Danielle selects all the hard finishes that will appear in the space—tile, flooring, wallpaper, moldings, appliances and the like.
Danielle says her inspiration for choosing interior finishes stems from a variety of places. "Every home is so different. Sometimes when I start a new project, I walk in and envision the look and feel instantly. Other times I'm inspired from a finish, like a feature tile, that influences the design for the rest of the interior. I think it's best to pick a few features and create special moments throughout the house to really make the space feel like a home." As she is constantly working on a new design for a different style of home, we were curious to know which style is Danielle's favorite. "Transitional, contemporary or farmhouse modern… basically anything you'd see on Studio McGee's Instagram account. I love open floor plans and bright interiors. I'm not afraid of pattern and texture, but I'm still trying to figure out my style by exploring where I do best."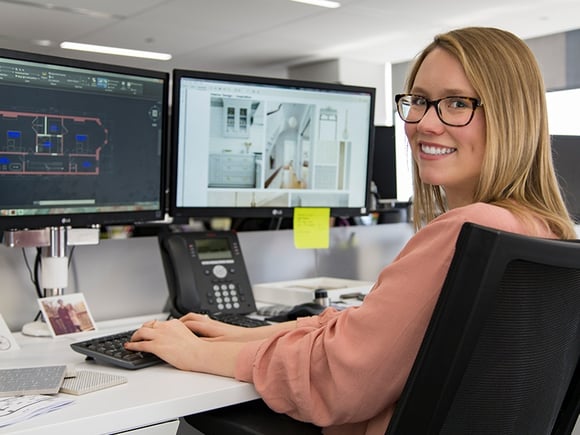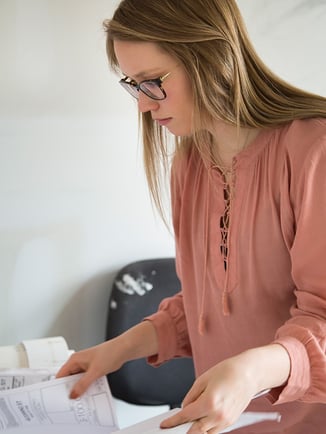 Having always dreamed of one day being an Interior Designer in Manhattan, Danielle started working at Calico Corners (a designer fabric store specializing in custom window treatments and furniture) in high school. "I worked with fabric selection for custom orders and design every day there. I always loved the decorating aspect, so when I discovered interiors I was sold." Danielle decided to later attend High Point University in North Carolina. "High Point is the furniture capital of the world. It hosts the industry's largest furnishings trade show every six months, so gaining internships with various designers, furniture buyers and architects was key. It was the perfect place to study Interior Design."
Upon graduation, Danielle decided to follow her dreams of working in Manhattan. After interviewing with Dixon Projects, she knew Dixon was where she aspired to work. "I loved everything about Dixon from the moment I walked in. I'm exactly where I wanted to be and I feel really lucky," Danielle shared with a grateful smile. "It's an amazing feeling to work in an inspiring environment with an awesome team."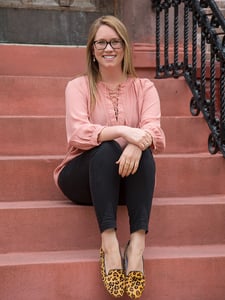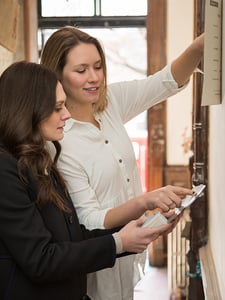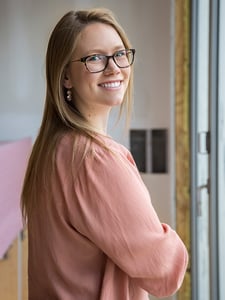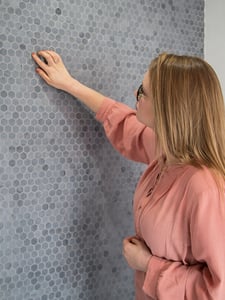 Outside of work, Danielle spends her time trying new restaurants, planning weekend getaways and spending time in her local mall. "I love to shop. I like to think it brings me some inspiration as I look at what's new in the world of design and how I could incorporate fashion into interiors." An avid fan of baseball culture, Danielle also enjoys going to Yankees and Mets games with friends every now and then. "I also love to travel. I've visited over 20 countries so far, but my favorites are Switzerland and Croatia." What people often don't know about Danielle, is that she played the violin for years. "I played from second grade to high school. I was also an Irish Step Dancer while growing up."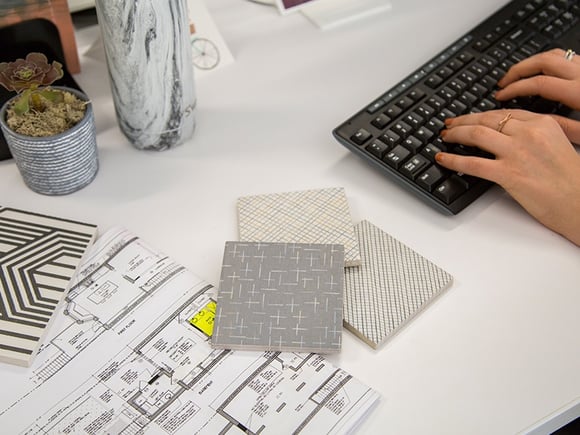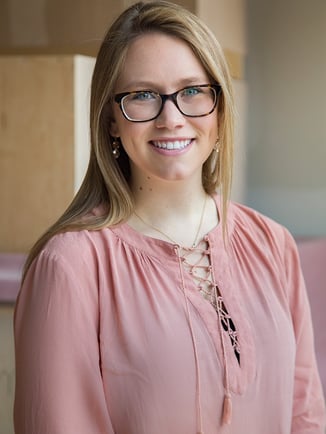 Offering a word of inspiring advice to others, Danielle finished by sharing, "Don't be intimidated by your dreams. Don't let an application deter you. Put that extra call out there because when you give up on yourself, they'll give up on you too. Be confident and that will show through. It's what's on the inside that counts when it comes to people
and
interiors."
Interested in joining the team? Check out our career opportunities page for all available positions!