Meet Ingrid Firmin: Ex rodeo star, owner of the Dixon snack drawer and highly entertaining Leasing Manager.
After learning about Dixon Advisory from her former Zeta Tau Alpha sorority sister at Rutgers University, Ingrid interviewed for a Leasing Manager position and immediately fell in love with Dixon. "I interviewed with my director, Josh Carney, and instantly felt how he and the company cared about me. Everyone was welcoming and I knew I'd love it here." Although she had been working in fashion at the time, Ingrid found herself drawn to real estate shows which piqued her interest in how the profession worked behind the scenes. "The real estate industry is huge, especially in New York City. It's pretty cool to be part of it right in the heart of the Financial District." As a Leasing Manager, Ingrid, known by many as Ing, works to find great tenants to live in Dixon's properties, hopefully for the long-term. "We're very long-term focused here. These homes have history, but they're renovated to stand the test of time."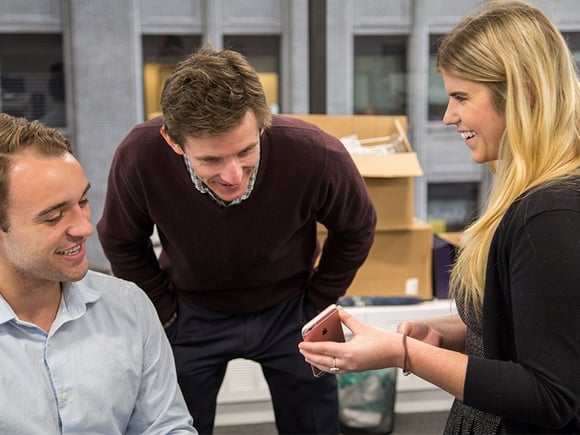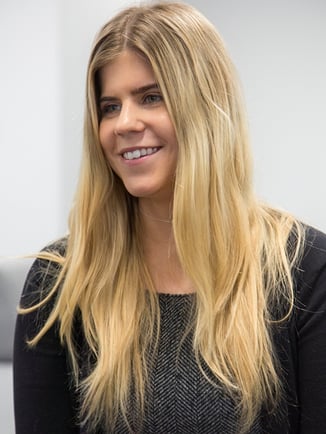 This double major in Communications and French was born and raised in Louisiana, "French was actually mandatory in Louisiana schools starting in 3rd grade. I have a certificate from the French Bureau of Commerce, but I've never actually been to France. It's on my traveling bucket list though." Although she's a lover of adventures, Ing's childhood hometown remains near and dear to her heart. "I'm the youngest of five siblings—we had a blast growing up." She continued, "I did rodeos when I was 11 years old. I actually know how to milk cows and can hog tie a pig in under two minutes. My best friend had a dairy farm, and I was there so often that Frank the pig became my responsibility."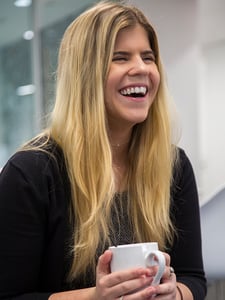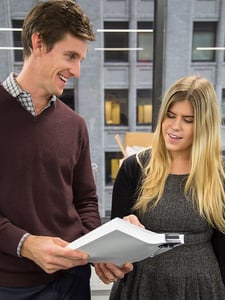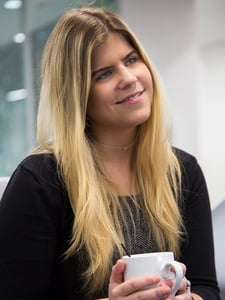 This outgoing gal loves the daily perk of getting to meet and connect with new people as a Leasing Manager. "Dixon is very client focused. I get to meet so many interesting people every day, whether they become a tenant or not." Feeding her love of interacting with others, Ing is the proud owner of Dixon's office snack drawer. "Keeping up with everyone's snacking habits was getting expensive, so I added a cup for monetary donations," she explained with a mischievous grin.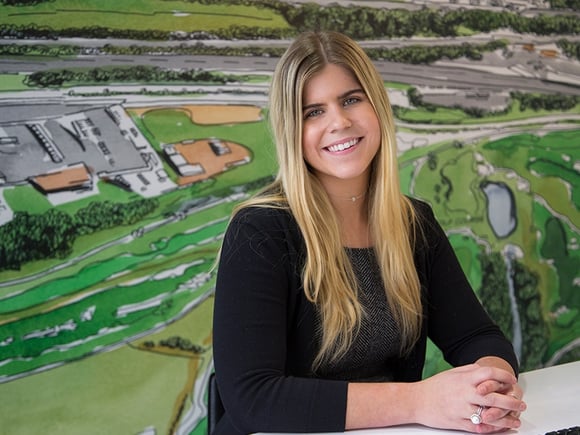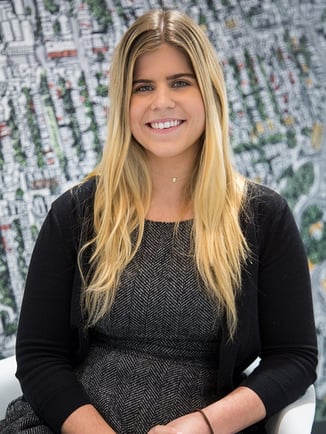 For those just starting out in their career, Ing lends a word of advice, "My dad always said, 'If you want to make friends, you have to be friendly.' So, be friendly, ask questions and be open to new adventures." With the same infectious smile she's known for around the office, Ingrid pauses for reflection and notes that five years ago, she thought she'd never leave the world of fashion. "Moving to New York City used to seem scary and foreign, but I could never move away now. Take a leap of faith because you never know where you could end up."
Interested in joining the team? Check out our career opportunities page for all available positions!