Meet Katrina Cavanough: This ballerina-turned-lawyer is an avid brunch-goer, gifted celeb-spotter and Aussie café regular.
As Senior Legal Analyst with Dixon Advisory USA, Kat's days are filled with a variety of tasks, primarily coordinating with the Acquisitions, Leasing, Property Management and Human Resources teams on compliance-related issues. "I am lucky in that I have the opportunity to work across almost every team in the company in some capacity so I get a taste of what happens at each stage of the property development pipeline. In addition to typical in-house legal duties, the legal team is responsible for ensuring everything keeps running smoothly from the acquisition of a property, during the renovation and leasing stages through to the long-term management of the tenancy." Balancing a variety of tasks and roles within Dixon has brought Kat to where she is today.
In addition to her rotating duties and regularly attending court as a representative of the company, Kat assists her colleagues with a range of questions and requests that come her way throughout the day
. "
As unique situations arise, we have to determine the applicable laws and frameworks to best handle the issue. It
's
a combination of relying on what I learned in law school in Australia, what I learned while studying for the Bar Exam in New York, supplementing that knowledge with research on the particular laws or regulations that are relevant in any given situation and consulting within the team. It requires careful consideration because the law can differ quite significantly between states, counties and even between municipalities. Our property portfolio is spread across New York and New Jersey, so the answer to any question could be very different depending on the address of the property alone."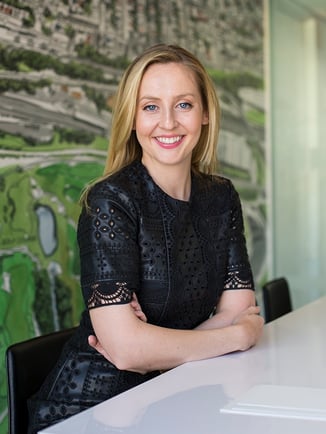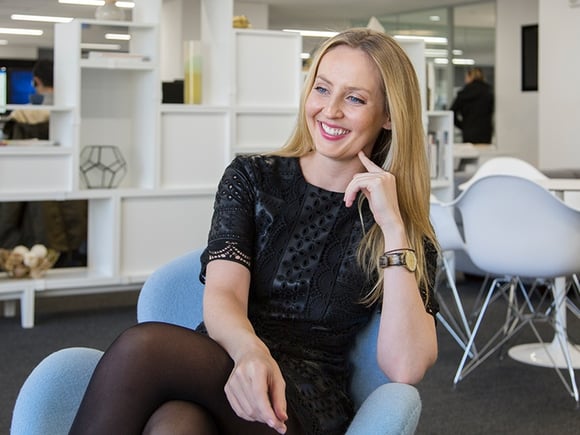 Born and raised in Melbourne, Australia, Kat attended law school at the University of Melbourne while simultaneously earning her Communications degree and a Diploma in French.
"
Unlike in the States, I went straight into law school right after finishing high school.
"
After graduation, Kat spent a couple of years working at a law firm where she settled in the property department before finally making her long-desired move across the world to New York.
"
I first visited New York City with my family
in 2000
. Since that trip, I always had the thought in the back of my mind that I might like to live here one day. When I left Australia for the US in 2015, initially just for a holiday, I didn't have any concrete
plan but packed up and hoped for the best."
Kat soon found herself at Dixon and immediately felt at home.
"
Maybe it was something about hearing the Aussie accents around the office; I had a good feeling from the beginning,
"
she smiles. Shortly thereafter, Kat was encouraged by senior management to take the New York B
ar
Examination.
"
Luckily, you can complete your law degree in Australia and work as a lawyer in New York, but first you need to take the B
ar
Exam," Kat explains. "Initially, having heard the horror stories, I was a little hesitant. It was a grueling process but everyone at the company was really supportive which gave me the motivation and confidence to get through. I sat in the B
ar
Exam in early 2017, waited for months to hear the results, but I passed!
"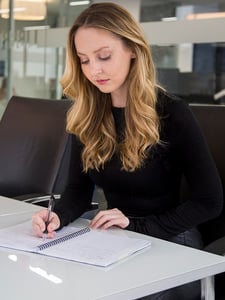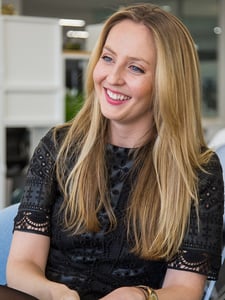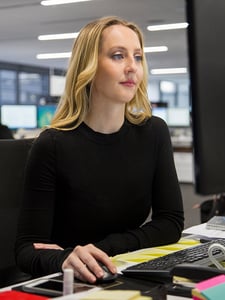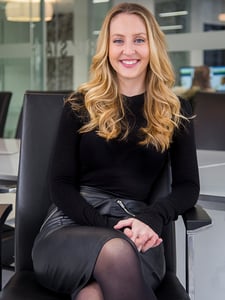 What many people don't know is that Kat trained seriously as a ballet dancer with the Australian Ballet School from ages seven to 14 and earned her first role in a ballet production at age 10
. "
I was hired for a couple of productions with the Australian Ballet Company. My biggest role was playing the child role of Clara in the Nutcracker. I wanted to be a professional ballet dancer from an early age. I loved it but serious ballet consumes your entire life with training five nights a week for hours after school and most of the weekend. The next step would have been for me to leave school and train full-time. But, at age 14, it was risky to give up a proper education and embark on a career that, assuming I had even made it, would now at my age be coming to an end." Although Kat left her ballet career behind, she now credits her discipline and work ethic to her early days as a dedicated ballet student.
Outside of work, Kat shares that she loves to just spend time around the city for both exploring and celeb-spotting purposes. "There's so much to do in NYC - I love going to stand-up comedy, walking through streets that have been transformed into film sets, cycling in Central Park (I only started riding recently - growing up I was too busy with ballet to even learn how to ride a bike!) I'm always eating out and trying new food spots, although I will admit that I'm biased towards the Aussie cafés that have sprung up all over NYC," she laughs.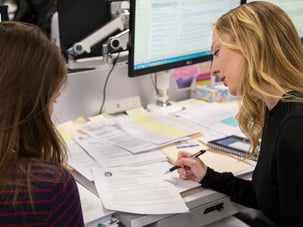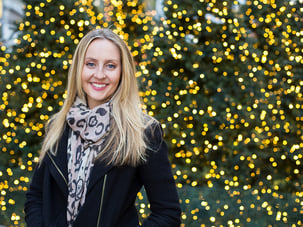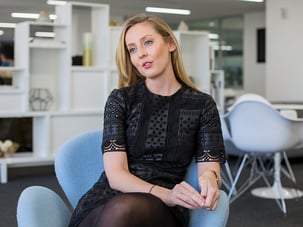 Kat lights up as she speaks of her life in New York with Dixon, so we wondered what her favorite part is. "
I
like that people can rely on me when there
'
s an unexpected hiccup and I can make their life a little easier. Even though it
'
s my job to provide legal support to other teams, each person I work with has their own special area of expertise and unique skill set and I get to learn from them in return
–
whether the organizational skills of our leasing administrators, the multi-tasking abilities of the energetic project managers or the way the property management team efficiently handles tenant inquiries across a portfolio of hundreds of residential properties. It
'
s pretty impressive when you step back and think about just how much is going on each day."
As for her team, "Handling the legal side of things can be challenging at times but working with great people that you can rely on to make you laugh makes a big difference. I'm really lucky to be a part of the close-knit legal team. We each have our own areas to focus on but we help each other out and bounce ideas off one another all the time. I'm really fortunate to have worked closely with the Head of Legal and Government Relations, Brian Disler, since my first day at the company because I've had a supportive mentor who not only provides me with invaluable guidance but also makes it fun to come to work every day."
Finishing with a word of advice to those beginning their careers, Kat shares, "Don't forget to keep challenging yourself, you might be surprised with what you're capable of achieving."


Interested in joining the team? Check out our career opportunities page for all available positions!