A New Jersey native with a culinary past finds room to stretch out and entertain in Jersey City Heights.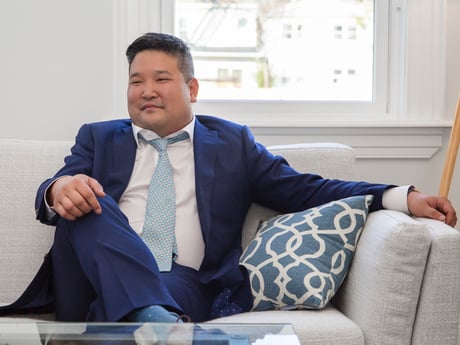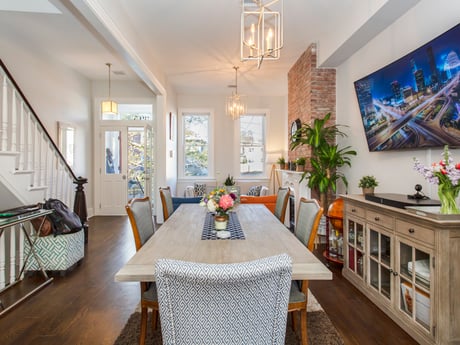 After two years in a Hamilton Park duplex garden apartment, Paul bid farewell to sparse natural sunlight and limited outdoor space, ultimately moving on to larger, brighter accommodations. With a love to cook and entertain, for both business associates and friends alike, he wanted to find a home that could accommodate guests comfortably, while offering parking and space for a home gym. "Initially, I looked at several different places in the Hamilton Park area, but it was difficult to find what I wanted," Paul explains. "I wanted space, but the layouts weren't right. Here, I have a great setup, where I'm able to entertain on the main level, watch TV downstairs, and have the bedrooms upstairs. And, to have a full backyard and driveway parking is a godsend — I don't get as many parking tickets as I used to," he says with a smile.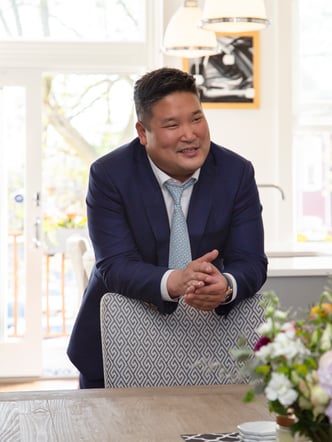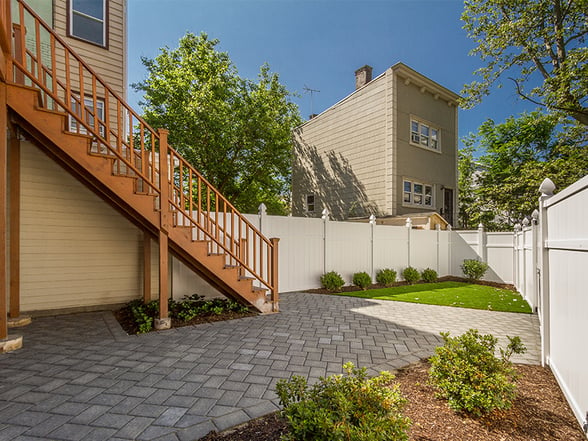 Set on Waverly Street in the southern portion of The Heights, Paul's new home is an expansive three bedroom, three-bathroom house complete with private outdoor space. He has taken full advantage of the home's generous footprint by crafting living spaces and storage to fit his busy life. As the director of business development and marketing at the law firm of Brown Rudnick, Paul travels for work often. But when he's home, life revolves around friends, his girlfriend Criselle, and a long list of interests.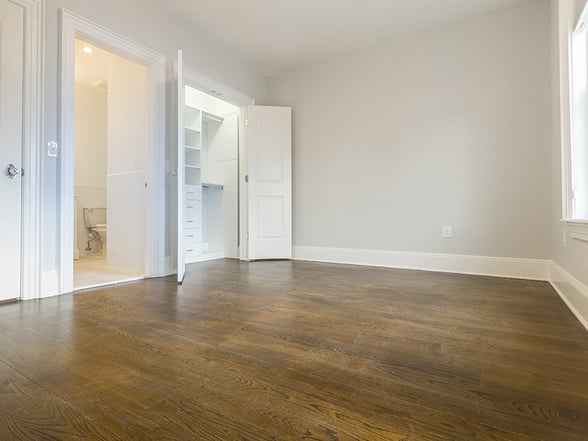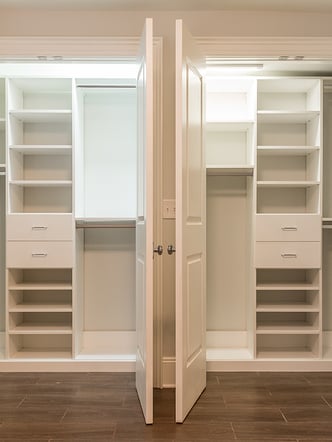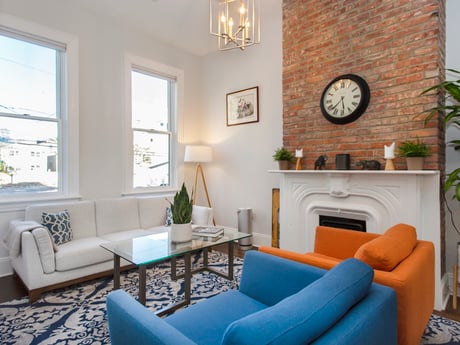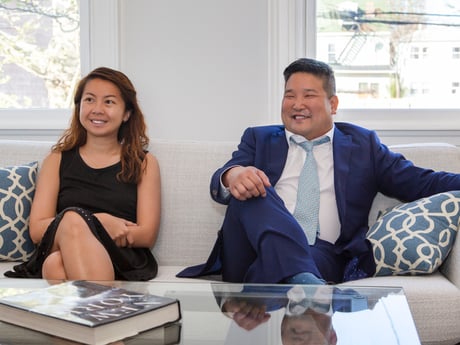 Paul grew up in Roseland, New Jersey, about 35 minutes away, where his parents still reside. They owned restaurants in New York City when he was young, so a career in the culinary world seemed like a natural fit. Paul graduated from Cornell University's renowned hospitality program, and began a two-year stint at Thomas Keller's three Michelin-starred Per Se restaurant. The culinary field took him from New York to Washington, D.C., but soon after the move, he realized that his passion for cooking didn't align with his desired career path. Paul returned to school to pursue a law degree; however, a temporary post in a law office's marketing department sparked his interest, and a new career path was formed. In 2014, he returned to the New York area, and ensured that his new abode in Jersey City would be ideally located between his new job in Manhattan and his parents' home in suburban New Jersey.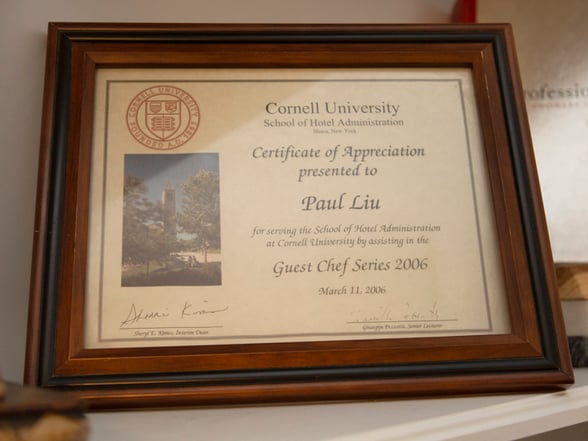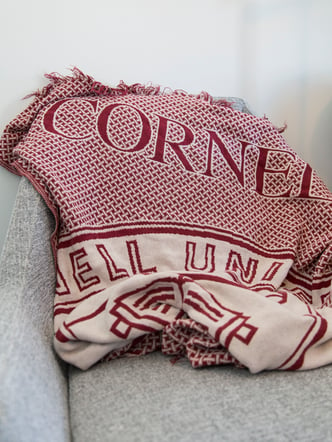 Thanks to its plentiful windows to the north and south, and a skylight over the staircase, the Waverly home invites ample natural sunlight and gentle breezes. At the parlor level, an open-plan lends way to a large living and dining area, flanked by tall windows and a decorative fireplace, which is surrounded by exposed brick. In the kitchen, a vented Bertazzoni gas range, Fisher & Paykel French door refrigerator, and Bosch dishwasher, accompanied by beautiful glass-front cabinetry and a spacious Caesarstone breakfast bar/island, make this sundrenched kitchen the perfect entertaining spot. "Thanks to Paul's cooking, I really love the kitchen area," Criselle says. "And it's an ideal atmosphere to sit and work there, too. It's so close to the windows, and you can look out onto the yard."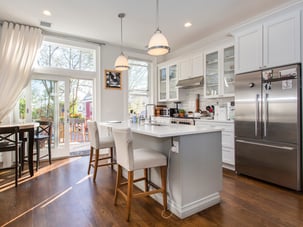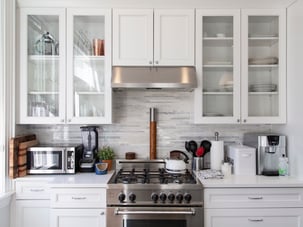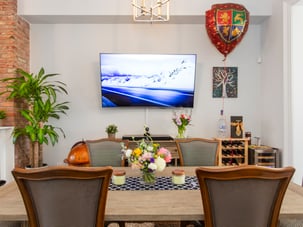 Outdoor space is plentiful here, featuring a large deck off the kitchen and a perfectly sized yard below, which is decorated with pavers and a turf lawn. "The artificial turf is nice," Paul explains. "At first, I wasn't sure about it, but it doesn't require any maintenance, and it doesn't get muddy in the wintertime. It's peaceful to sit out here in the yard — it gets really good light."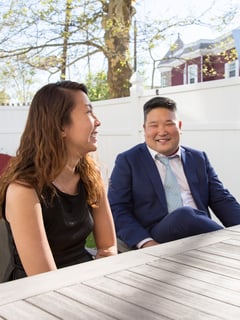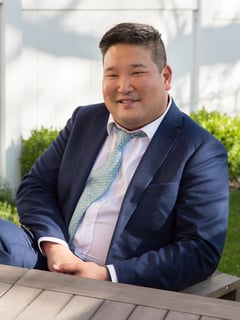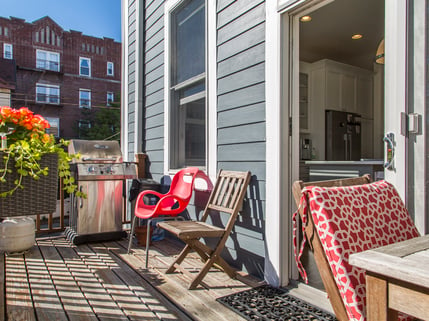 A large television, Sonos sound system, well-stocked bar cart and wine refrigerator — filled with finds from Paul's travels — aid in gracious hosting, as do the plants and flower arrangements he regularly obtains from local favorite, SOHO Flower and Garden.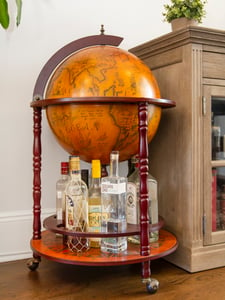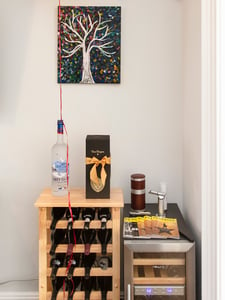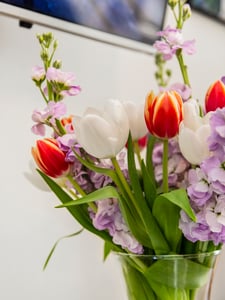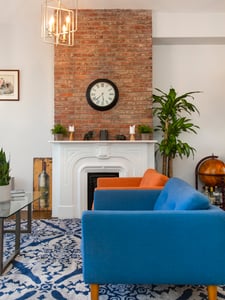 Upstairs, two en-suite bedrooms feature spacious closets and separate bathrooms, providing generous quarters for Paul's room and a guest room. An extra closet nearby has been deemed "the luggage closet" — a handy benefit for a frequent flyer like Paul.
The walk-out garden level boasts a den that Paul has arranged as an inviting TV room. A comfortable sofa provides a cozy perch for video games or movies. There's also a designated "beer fridge" close at hand and the built-in bookshelves serve as a tribute to Paul's interests, including several books on cooking, business and sports.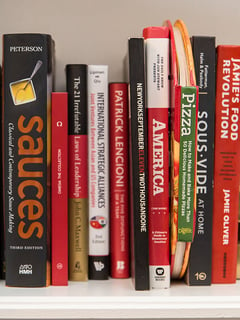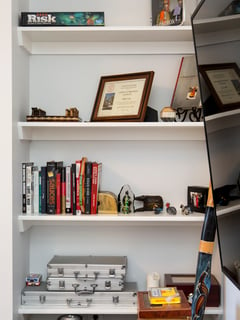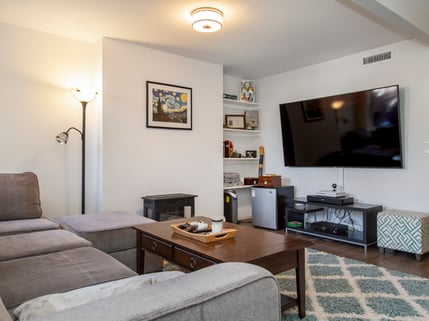 At the rear of the home, a third bedroom has been re-configured as a home gym, complete with a Peloton bike, treadmill and free weights. From here, direct access to the backyard provides a seamless transition for a post-workout cool down. "It's convenient to have the gym right here and open the doors to get some fresh air," Paul points out.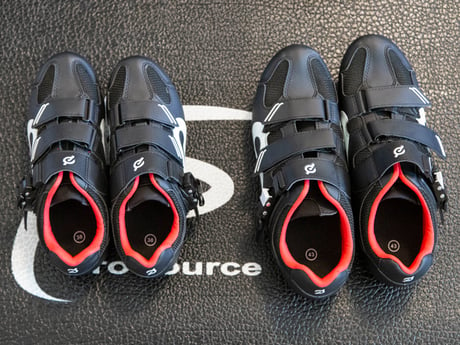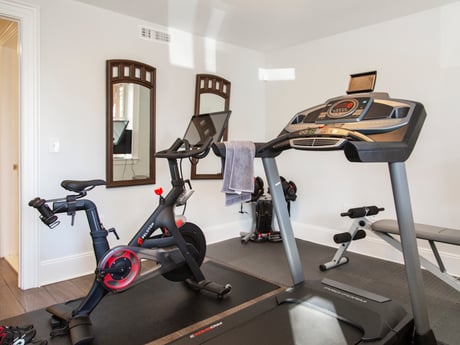 A wall of closets here contains neatly organized gear for fishing, tennis, golf and camping, while in the hallway, an additional closet features a collection of meticulously arranged shoes. "It's really nice to have the space to organize everything," Paul says.
Paul moved into the Waverly house at the end of summer 2018, but his brisk travel schedule has taken time away from enjoying his well-manicured outdoor space. Now that the weather's warming up again, he plans to add some more lounges and furniture to the yard, and maybe invite the neighbors over for a get-together.
Paul has a driveway parking spot up front, and with double gates, pavers and a well-positioned curb cut, the rear patio serves as a secondary parking space if needed.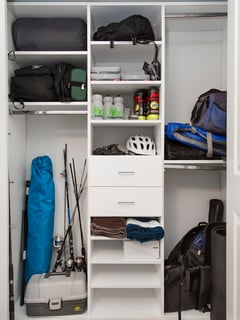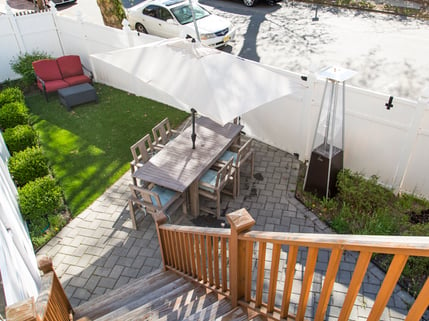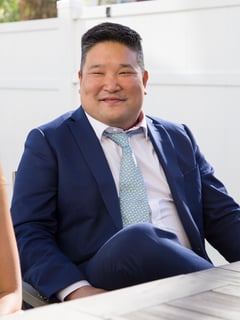 Having grown up in New Jersey, and with many Cornell alums nearby, Paul has a number of friends in the area that are more than willing to enjoy his notable cooking skills. "We're getting a little too old to go to bars all the time, so we bring the fun here," he says. "The open-concept layout makes it a perfect area to entertain with the kitchen, dining and living rooms together."
Criselle happily attests to his culinary prowess, explaining that even his self-described "simple" dinners usually consist of multiple delicious courses. Paul also finds that The Heights is ideally situated for a passionate foodie. "It's really what's so great about this area. You have a fishmonger, Central Fish Market, nearby on Central Avenue. You have butcher shops like Truglio's in Hoboken and Pampita's on Central. You have cheesemongers and bakeries right around here, including a lot of Italian bakeries for desserts, plus Trader Joe's and plenty of supermarkets."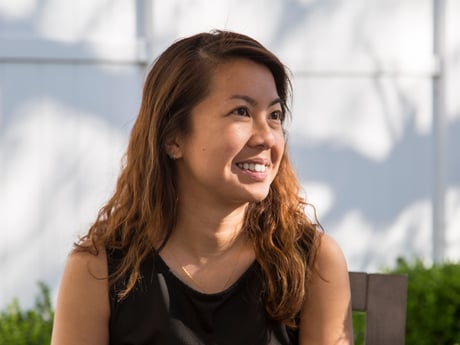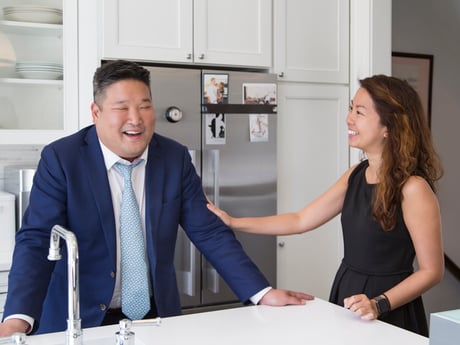 As a local native, Paul has had a front-row seat to Jersey City's notable resurgence. "When I was younger, we would go to Hoboken occasionally, but we never came to Jersey City," he laughs. "And I never dreamed I would live in Jersey City, but now, it's a hot area to be in." In addition to the many spots for buying food, Paul also enjoys the wide selection of nearby restaurants to choose from. Favorites include Ani Ramen on Newark Avenue and Broa Café, a cozy spot for Portuguese food on Grove Street. Porta's rooftop is perfect for a summer drink, but closer to home, Low Fidelity on Palisade Avenue earns high marks for their fantastic cocktails. "We also went to Corto recently," Paul mentions. "It's a BYOB place on the Palisades. It's so cute inside. It looks like a farmhouse kitchen, and they serve great Italian food."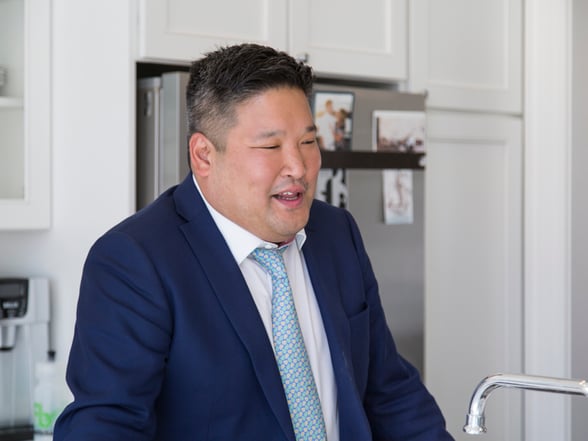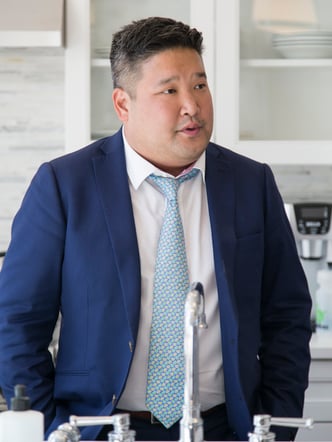 When pressed for recommendations in Manhattan, Paul mentions a few of his favorites, some helmed by fellow Per Se employees. "I've been going to Crispo on 14th Street for their northern Italian food for a very long time," he says. "Uncle Boons on Spring Street in SoHo is a great Thai food spot opened by two former Per Se alums — very spicy, very authentic. In NoMad, another Per Se alum Jonathan Benno opened Benno, a fine dining/tasting menu place which is very good too."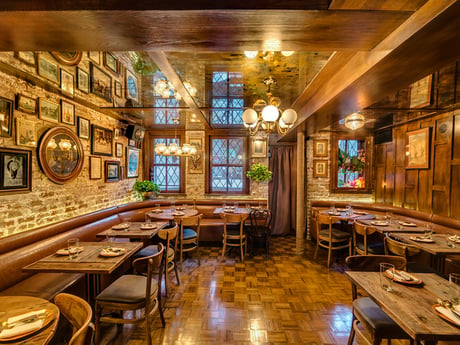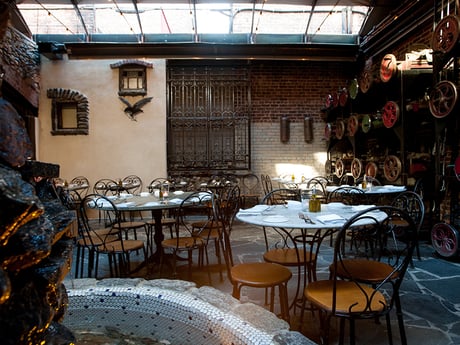 Photo Credit: Uncle Boons (left), The Infatuation (right)
But, inevitably, all roads lead to the bright and inviting Waverly house. His parents have come to visit, of course, and with spacious guest accommodations, friends from California and D.C. have stayed over as well. "It's nice to stay here in Jersey City because we're able to go into Manhattan and have fun there, and then relax back here. Maybe have a drink outside. It's a nice oasis where we can enjoy both worlds," Paul says.
"I really do like all of the space too," he smiles. "I don't know how I could downsize after this!"