A Brooklyn street corner with a storied past as a butcher shop and an antique store is converted into two unique, modern industrial townhomes in the heart of the Cobble Hill Historic District.
In 1937, Dominick Fontana opened a butcher shop on the corner of Kane Street and Cheever Place in what was then simply known as South Brooklyn. Dominick and his wife, Connie, lived above the butcher shop, and she ran a small store selling candles and jewelry in the adjacent building on Cheever Place. By 1959, around the same time the neighborhood was reclaiming its colonial "Cobleshill" moniker, Dominick purchased both buildings, which remained in his family's care for another 50 years. After Dominick and Connie retired in 1992, their granddaughter, Denise, combined the ground floor retail spaces to create an eclectic antique shop, Little Luna Vintage Goods, popular among Cobble Hill locals for two decades.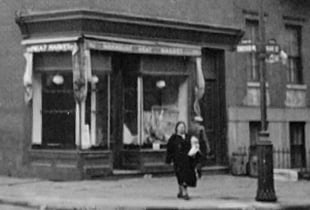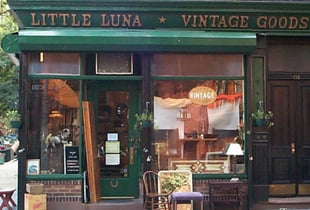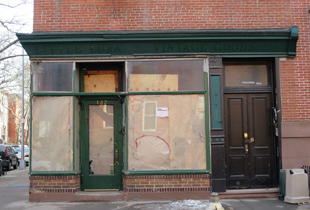 While the ground floor retail spaces lived through several successful incarnations, the upper rental units in each building did not age as gracefully over the years. Their fixtures became outdated and their layouts were drab compared to current Cobble Hill offerings of million-dollar classic townhomes and modern, light-filled condos.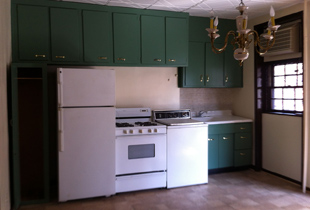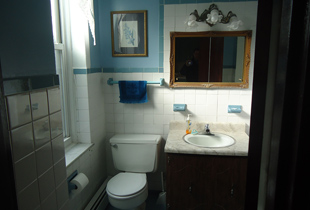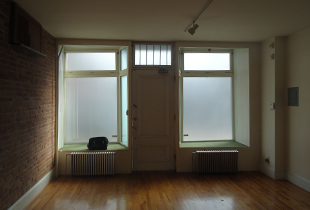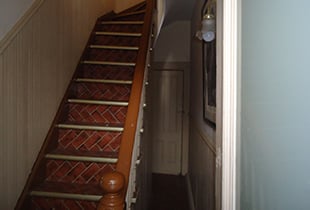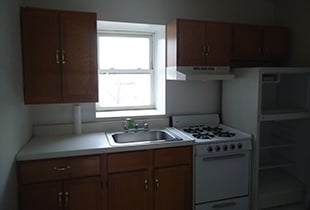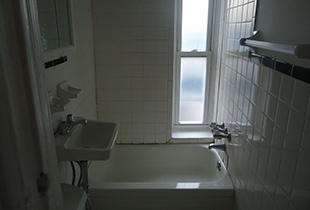 When the two buildings, which technically span three addresses, became available for sale in 2012, Dixon saw an opportunity to restore the properties, elevating them beyond their former glory by incorporating modern amenities and industrial finishes with an eye toward historic preservation.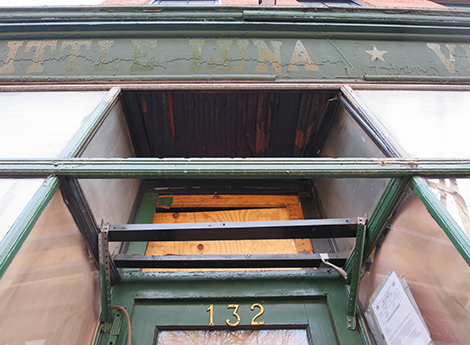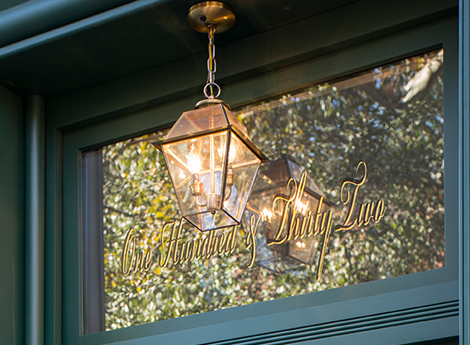 A key factor in that preservation was not only retaining the two homes' architectural storefront windows — a requirement due to the buildings' position within the Cobble Hill Historic District — but also their careful repair and restoration. Each set of windows had become damaged and worn down by weather and security gates, but have now been carefully returned to their original, historically appropriate state.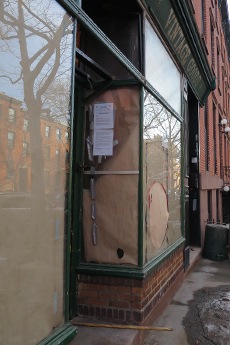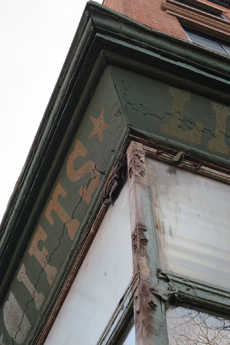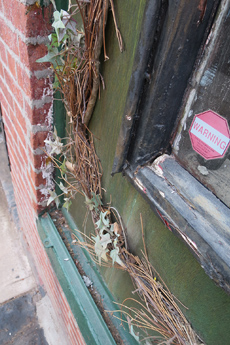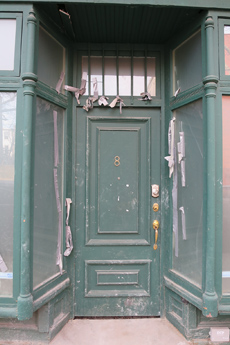 Meanwhile, the first step in maximizing each building's interior livable space was the arduous task of excavating the basements. The area under each building was mined 4 feet down to create cellar spaces with 10-foot ceilings. At 8 Cheever Place, the basement space is an inviting TV room. At 132 Kane Street, it's a large rec room area with a truly one-of-a-kind, oversized wine room accessible via a blackened steel sculptured doorway — a modern take on the traditional wine cave.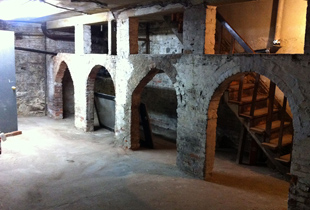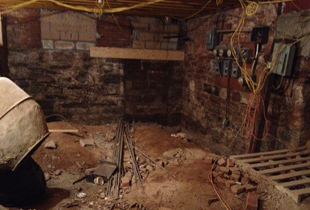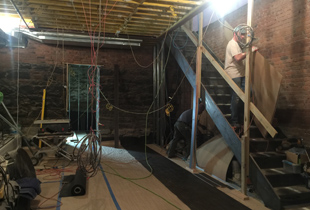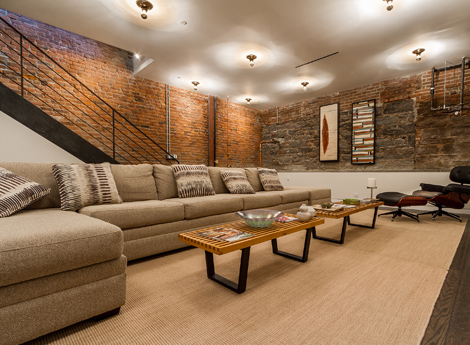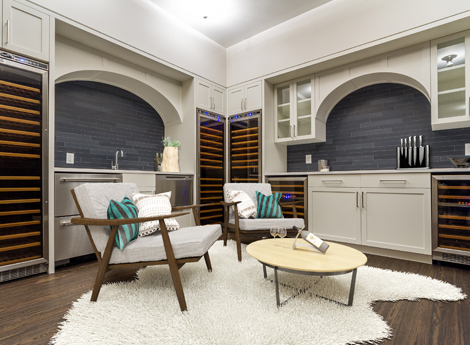 Inspired by 20th-century modern French architects and designers, such as Le Corbusier, Robert Mallet-Stevens, Pierre Chareau and Jean Prouvé, both homes juxtapose blackened steel and exposed brick with clean lines and modern fixtures for a result that is both of-the-moment and rooted in South Brooklyn's industrial waterfront past. This approach is captured perfectly by the staircases that meander through each home, top to bottom. In Kane Street, in particular, the staircase provides a bold, unifying theme to each of the four floors, melding multiple living spaces with striking blackened steel stringers and handrails and steps by Madera Trade.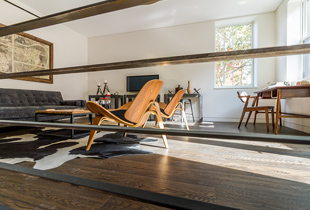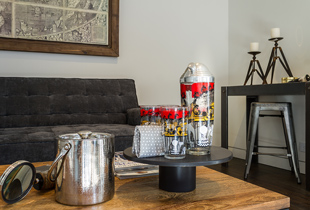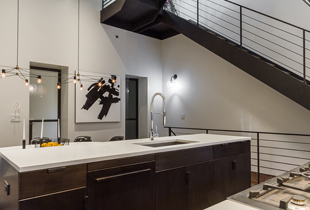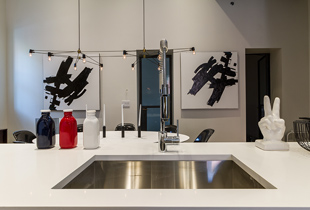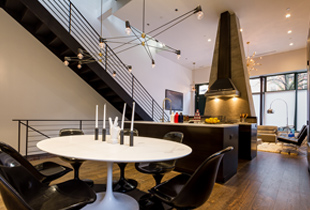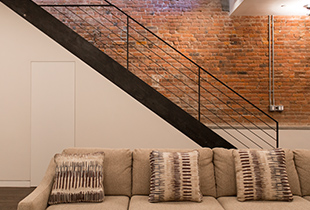 At 132 Kane, the self-standing poured concrete fireplace is the primary design feature of the parlor floor. The use of concrete is intentional — it speaks to the industrial character of the home — while its perfectly modeled form reflects the level of precision and refinement present throughout the home's interior.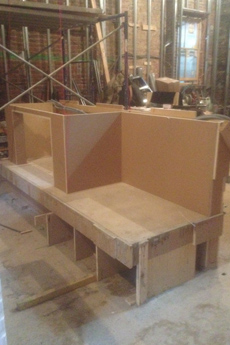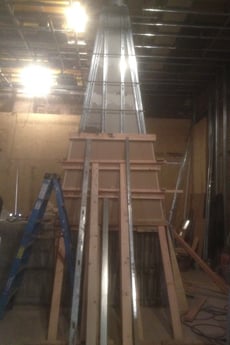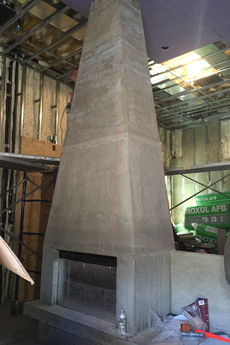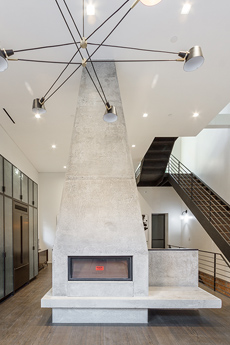 More than a daring, central focal point, the working gas fireplace serves several functional purposes: as floating bench seating or mantle space, as a backsplash for the kitchen range and attachment point for the hood and as a separation between the living and kitchen spaces.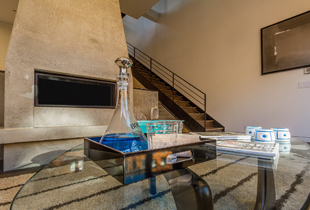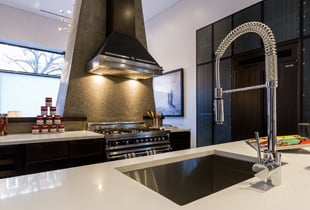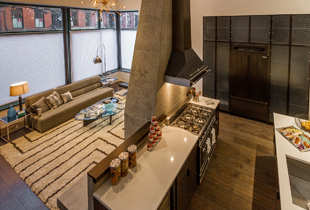 Behind the iconic fireplace, a thoroughly modern chef's kitchen has been added replete with custom blackened steel and wire glass aesthetics and outfitted with top-of-the-line appliances, including a black Bertazzoni range and hood, Sub-Zero refrigerator, wine coolers and Bosch dishwasher. A large dining area, complete ground floor bedroom suite and powder room complete the first-floor renovations.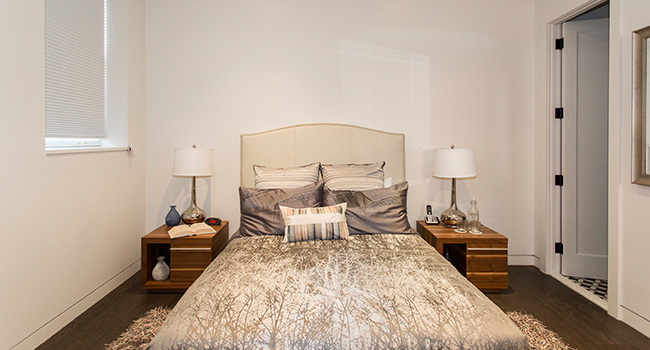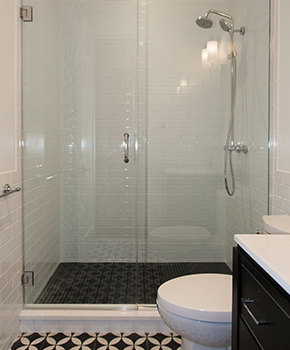 Due to the configuration of the Kane-Cheever properties, 132 Kane boasts not one, but two large roof decks. The first can be found off the second-floor living space, reclaimed from a poorly executed walkway between the buildings. The second floor had been configured with a library/den space and a second bedroom suite.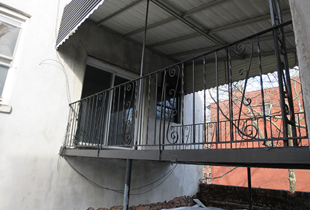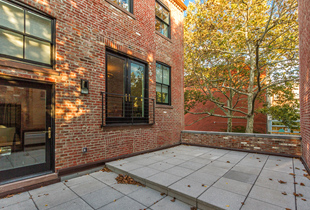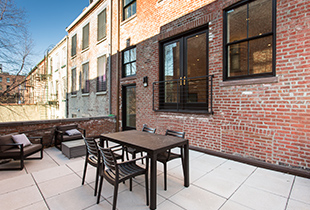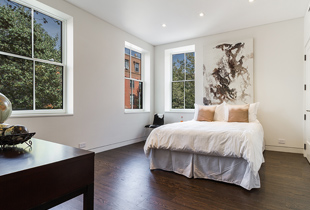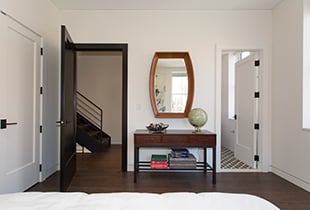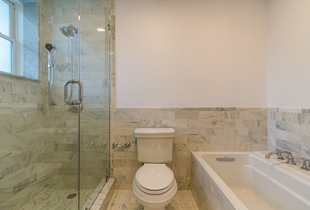 The last two of 132 Kane's four complete bedroom suites are found on the third level. Each of the four suites has been thoughtfully outfitted with an abundance of architectural and design touches not normally found in homes intended for the rental market — oversized custom closets, blackened door handles and hinges, modern vanity cabinets, gleaming glass and marble, ornate tilework and exposed chrome fixtures.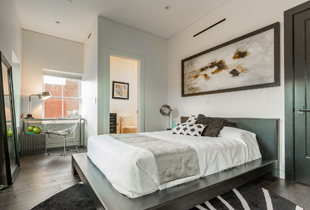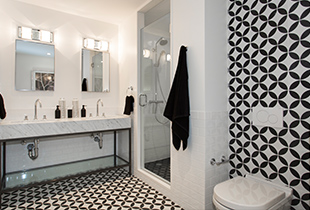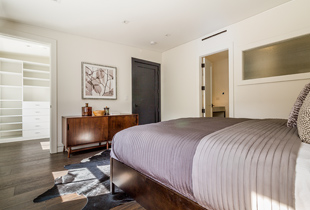 Modern dark, wide plank flooring by anchors both Cheever and Kane while striking black and brass lighting fixtures provide interest and illumination in main living spaces.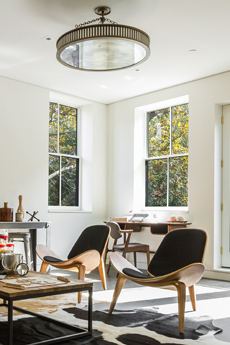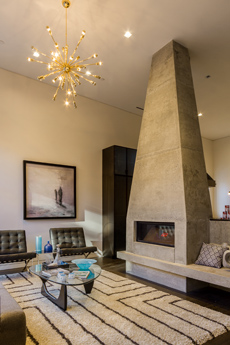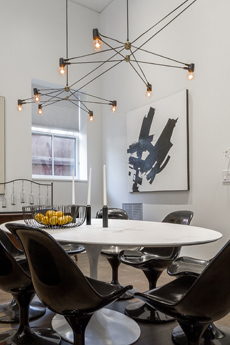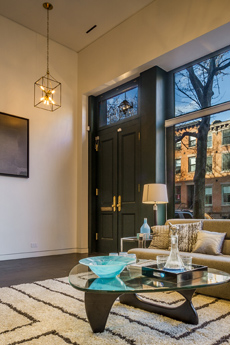 Highlighting a Dixon tendency toward reclaiming unused rooftops to create spectacular outdoor spaces, the literal highpoint of 132 Kane's multiple noteworthy features is its expansive second rooftop deck. Spanning the entire length and width of the building, this aerie delivers panoramic views of Brooklyn and lower Manhattan.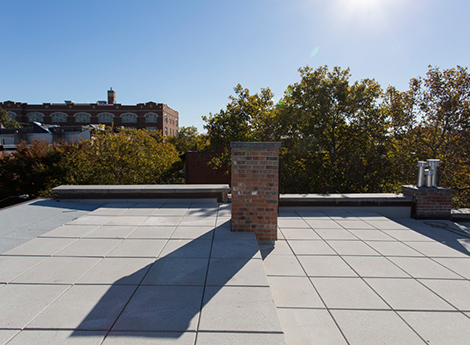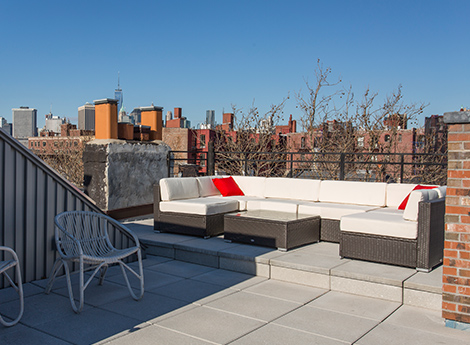 Two buildings that supported a Brooklyn family for three generations have found new purpose as glorious, modern townhouses ready to make history for the next generation of Cobble Hill residents.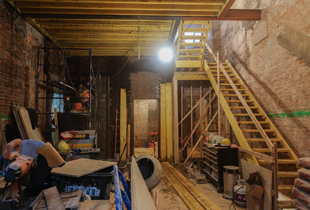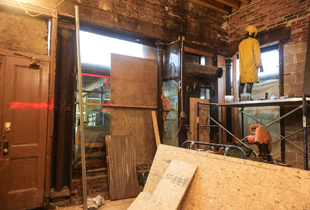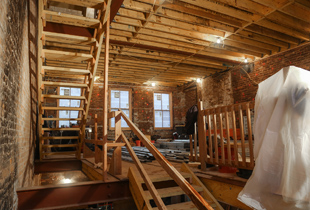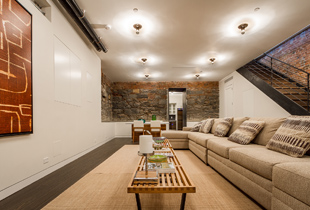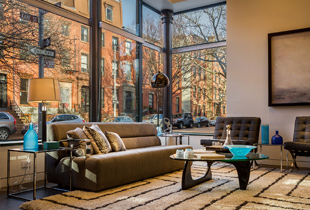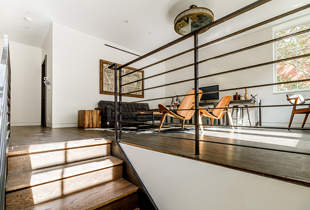 For more on 8 Cheever Place, see "AT HOME WITH: Meg & Simon in Cobble Hill."
Click on any of the GIFs below to watch the renovation's progress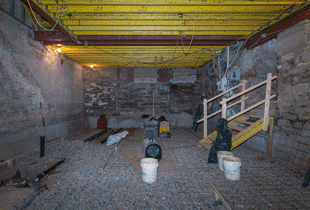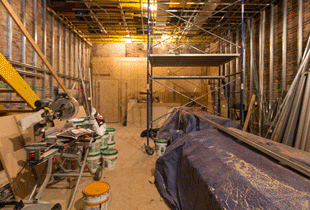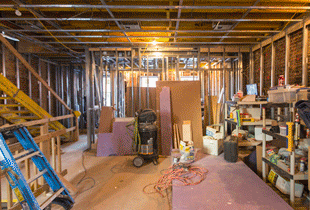 View the floor plans for Kane Street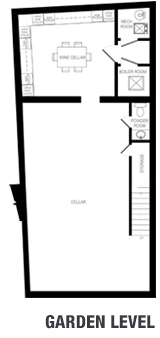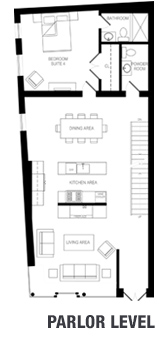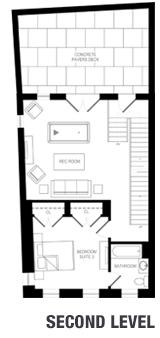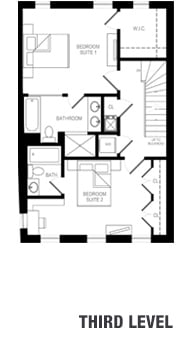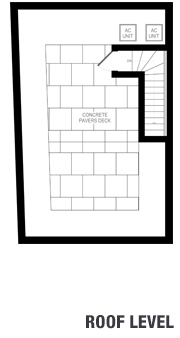 Want to move to Cobble Hill?