As a New York area firm with deep Australian roots, we've made a point of expressing our love for Australian coffee and café culture. Now there's a brand-new entry to our list of faves, situated right in downtown Jersey City.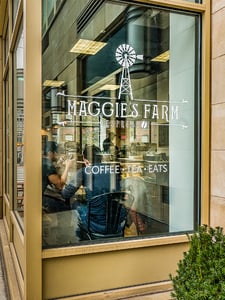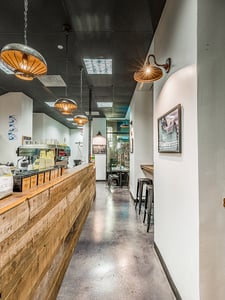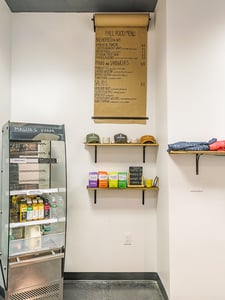 Maggie's Farm Espresso is a labor of love for owner Sam de Burgh, a Perth native who, after 15 years in the corporate world, set out to realize his dream of building something of his own. In fact, the café's name derives from the Bob Dylan song "Maggie's Farm" — an anthem for all those seeking to break away from "the man." By partnering with Dixon Projects, de Burgh hoped to hone his specific vision for the café bolstered by Dixon's superb expertise in restaurant renovations and build outs.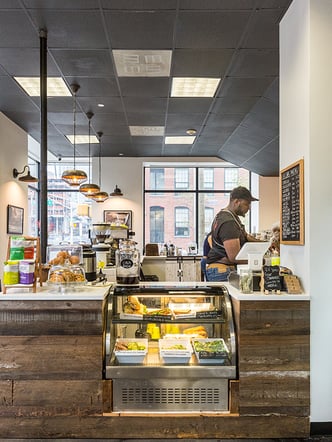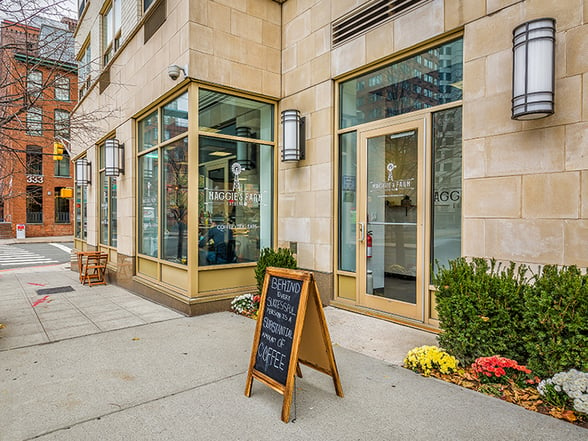 Situated on the corner of Morgan and Washington streets, visitors to the café are greeted by cheery, bright interiors and a mixed materials vibe that lends warmth to the petit bi-level location. In fact, the challenge for the Dixon Projects team was to create a rustic farm-inspired interior within a modern retail space, while accommodating the prep, cook and seating areas necessary.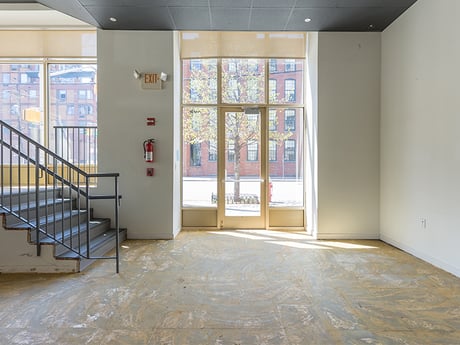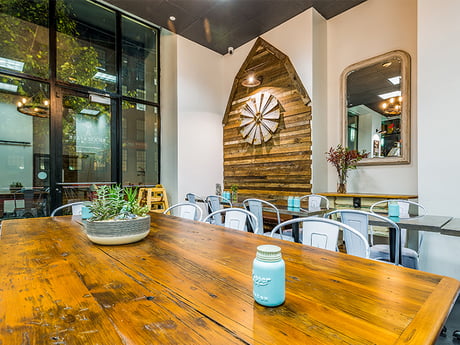 After a complimentary assessment of the corner space by the Dixon Projects team, the bottom-up renovation began with removal of the existing carpet — and the unsightly tile hidden underneath — in favor of handsome and easy-to-clean polished concrete with the appropriate drainage. With the name and accompanying rustic design scheme already in mind, Dixon designers helped de Burgh refine the concept choosing distressed and reclaimed woods and oil-rubbed bronze features accentuated by ample barn door elements and even a suspended wagon wheel light fixture.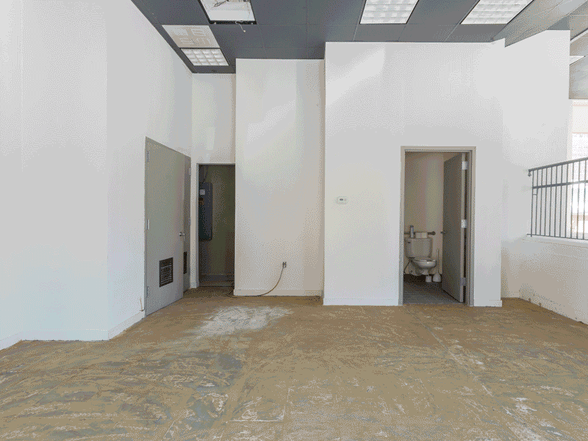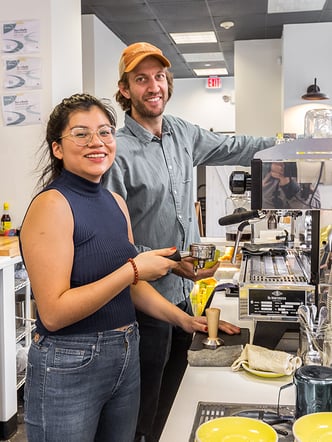 A highly collaborative duet between de Burgh and the Dixon Projects team was instrumental in accommodating the required kitchen equipment within a small and odd-shaped space. Constant communication and a nimble solutions-driven approach meant that, with some concessions and revisions, everything needed for a successful and attractive operation was included and installed on time. Upstairs, guests can order and enjoy a quick bite in window-facing counter seats, while busy cooks and baristas prepare mouthwatering food and drinks in the open kitchen.
Large display cases feature plenty of grab-n-go options, and the downstairs area is devoted to seating with long communal tables flanked by metal chairs and benches. The café's windmill logo is brought to life thanks to a floor-to-ceiling barn art piece wrought from reclaimed wood and an actual farm windmill blade.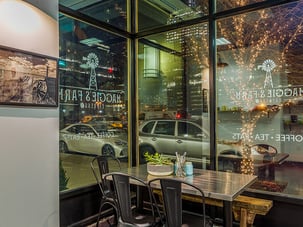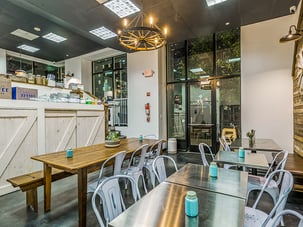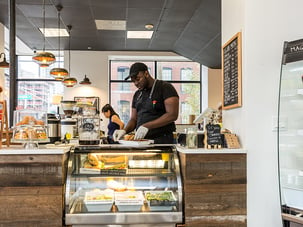 Whether staying or going, café visitors will enjoy a delightful menu of caffeinated options from revered Counter Culture coffee and a seasonal breakfast and lunch menu curated by Perth-born chef Paul Salmeri. A gorgeous selection of Balthazar pastries, the requisite avocado toast, as well as muesli parfaits and breakfast wraps make an excellent start to the day, while paninis, sandwiches and salads adorn the lunch menu. Hoping to eschew salad's reputation as boring and unfulfilling, leafy entrées at Maggie's are called "substantial salads" and feature such satisfying ingredients as nuts, cheeses and grains.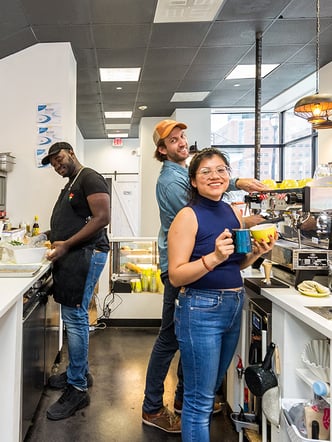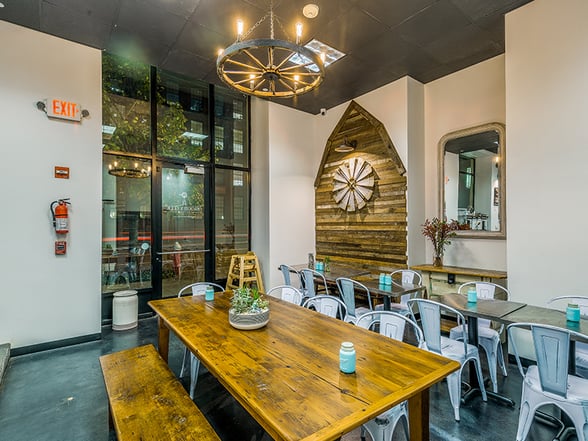 Located in ideal proximity to the Grove Street and Exchange Place PATH stations as well as the Harborside Light Rail Station, Maggie's Farm is easily accessible to both those who work in the district and those who pass through on their way into Manhattan.
Celebrating its grand opening in late October 2018, Maggie's Farm Espresso is now a welcome addition to the Jersey City downtown dining scene and to Dixon Projects' growing portfolio of café design-build services.