While glossy design magazines are filled with pages of pristine homes with nary a toy box or paw print in sight, in real life, rambunctious kids and mischievous pets often populate our homes. That means that surfaces, from floor to ceiling, need to be durable as well as beautiful. Here are our best tips for creating a stylish abode that stands up to reality.

Set up your pet- and child-friendly home for success by creating entryways that cater to your lifestyle and local weather. A foyer or mudroom with washable flooring is ideal. Water-resistant cubbies for muddy boots and hooks for wet coats keep messes contained. And don't forget to stash plenty of old towels in a bin near the door to wipe down soggy doggies before they track mud through the house.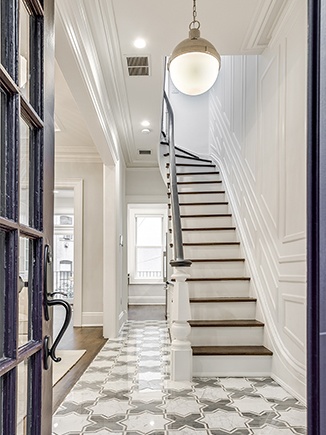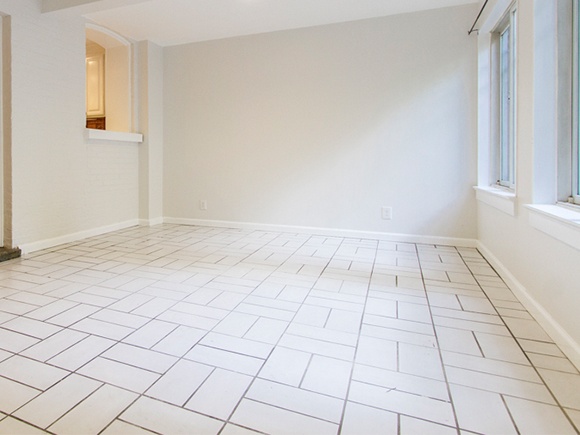 Both pets and kids tend to spend tons of time on the floor, so it makes sense to choose flooring that is both durable and comfortable. Hardwood, stone and tile are durable; however, they're not very comfortable, and they can be slippery. Wall-to-wall carpeting has the opposite problem: comfortable, but not necessarily durable over the long haul. A solid solution is to choose a hard-surface flooring buffered by stylish rugs.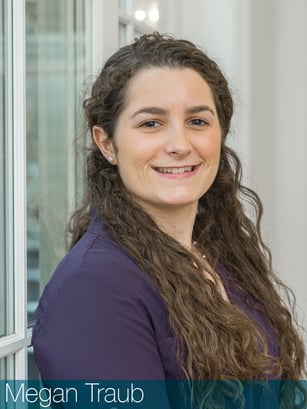 As Megan Traub
,
Dixon Projects
Director
points out
, "A great way to counterbalance porcelain tile or concrete flooring is to use area rugs. This way, you won't have to compromise on your ideal flooring material, but you can still provide a reliable grip for your pet's health."
Look for rugs that are washable and avoid deep shag or loop styles that can catch on paws and small toes. A high-quality rug pad underneath provides a cushy place for all-day play.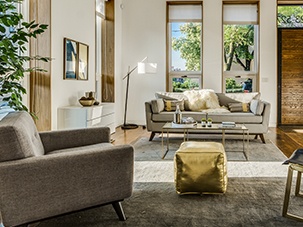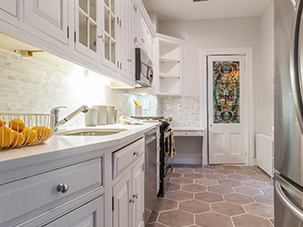 When it comes to paint, you once had to choose between durability and low VOC (volatile organic compound) content. Luckily, today's homeowners have great options that deliver on both requirements and gone are the days when gloss or semi-gloss were the only washable options. Consumer Reports and several design blogs give high marks to both Behr Premium Plus Enamel (no VOC) and Behr Premium Plus Ultra (low VOC) for their scrub-resistance and thorough coverage.
Don't overlook paint alternatives for even more durable wall coverage that stands up to pets and kids. Many wallpapers offer fantastic scrub-ability, paneling can provide a chic finish, and wainscoting is a look that never goes out of style.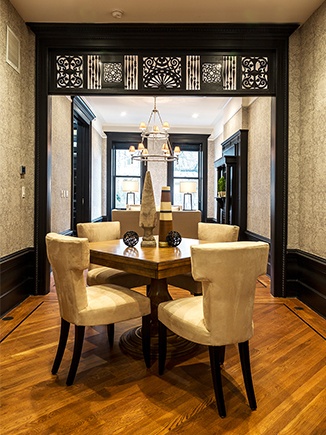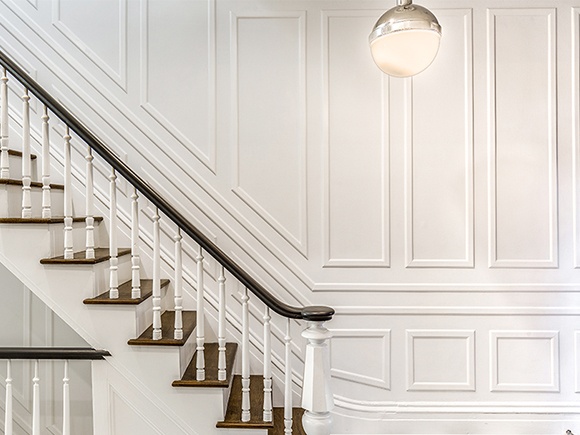 Delicate and unwashable furnishings made of silk, linen or rayon are likely a no-go in a home filled with lively kiddos and Fidos. Instead, opt for textiles that can withstand frequent vacuuming and the occasional spill. For sofas and chairs, washable slipcovers can be a godsend, and super high-tech fabrics like Crypton resist even the most frightful stains. Don't forget to consider indoor-outdoor fabrics, think Sunbrella, on your indoor-only sofa. These types of textiles are made to withstand the elements without staining or fading, making them a solid solution for busy families.
Leather is a divisive material when it comes to decorating for kids and pets. Some designers tout its wipeable finish and toughness, while others point out that naughty paws can cause unsightly scratches.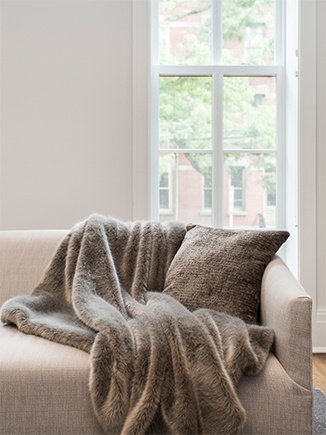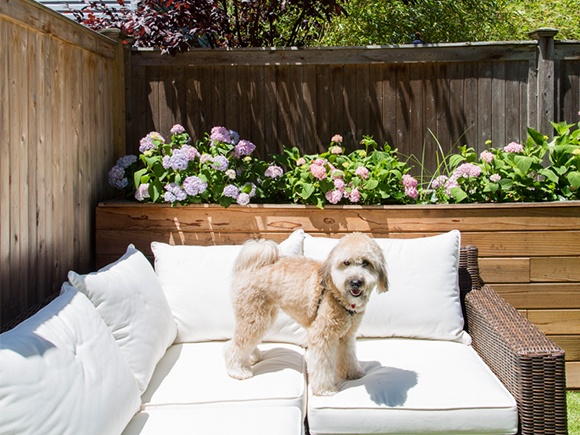 Beds are often cozy gathering places for the whole family, pets included, which means they need protection from all the wear and tear everyone can dish out. Start with a waterproof mattress cover to build a solid base against spills and mishaps. Choose sheets that stand up to frequent washing, and opt for colors and patterns that hide pet hair. A washable duvet and comforter, versus a dry-clean only coverlet, is a must. Lastly, watch out for loose-loop blankets and throws, which can catch on your pets' nails and cause tripping hazards for kids.