Living in and around New York City means having an entire universe of people, places, and activities right outside your door. But behind that door? A lack of storage and space is the norm for many city inhabitants.
Whether you're making the most out of a narrow bedroom or looking to maximize space in a petite studio, here are some tips, tricks and DIY projects to make the most of your small space in the big city.
RULE #1: Stow it
When buying furniture for your home, always consider options with some stowage. Whether that's a storage ottoman, a chic tiered side table or a coffee table with hidden compartments, there's no reason you can't enjoy form AND function. How about surrounding a small dining table with one or two storage chairs? Not only are they a comfy and colorful solution, but the cubby space underneath is perfect for cookbooks or table linens.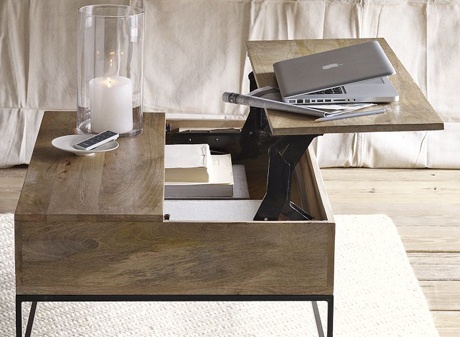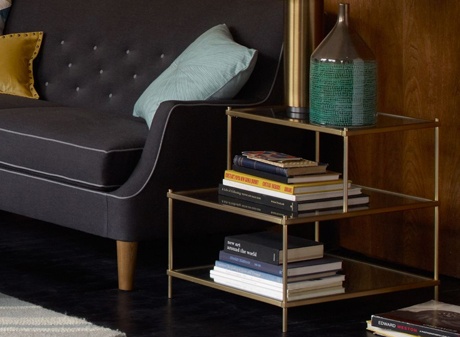 RULE #2: Look up

To maximize storage throughout your home, start by making the most out of vertical space. Mount floating shelves in wasted kitchen corners, or use them to display your fanciest footwear in an unexpected nook. Hang your TV on the wall to save the space of an entertainment center (if you rent, make sure it's cool with your landlord first), and create space in your kitchen or bathroom with hanging shelves or a towel bar. Remember- light colors and delicate pieces will keep your space feeling airy.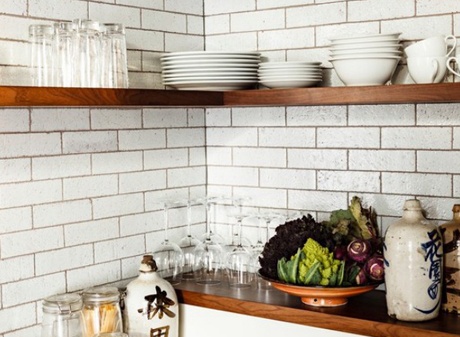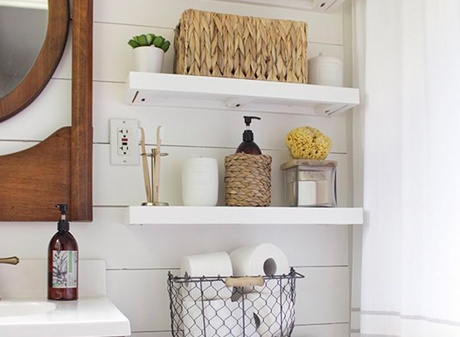 RULE #3: Sleep on it

The area under you bed is an ideal space for storage, whether you're stashing your off-season wardrobe or looking for a place to stow linens and extra blankets. Under-bed storage boxes are an inexpensive and easy solution for all bed types, and bed risers can maximize that down-low space (this set even includes extra power and USB outlets. Genius!). If you live in an alcove studio, this bed features built-in pullout drawers and additional storage above the frame, proving to be a smart solution.

Bonus tip: Use vacuum-sealed storage bags (eg. Spacebags) to pack even more punch in under-bed drawers.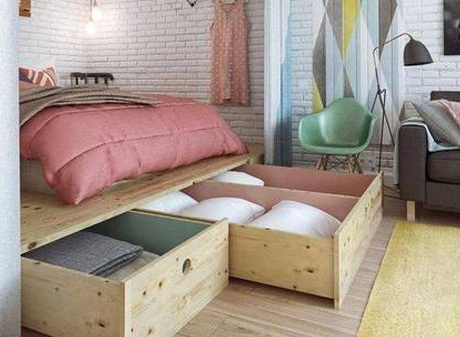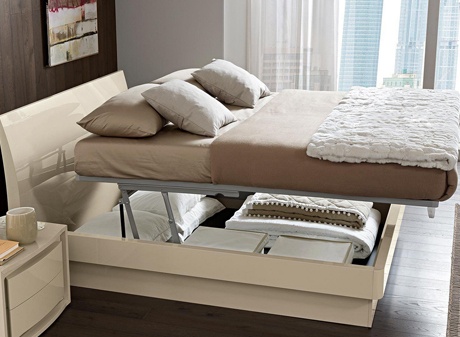 RULE #4: Move it

Movable storage is a great way to keep items at hand when needed and stowed away when floor space is at a premium. Everyone knows that bar carts are a stylish way to organize libations, but who says one can't act as a mini mobile vanity as well? Roll-away cabinets can neatly stow office accessories under your desk and provide added surface space, while small rolling organizers are great for keeping craft projects neat and at the ready.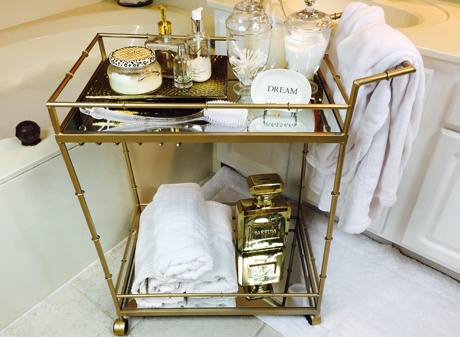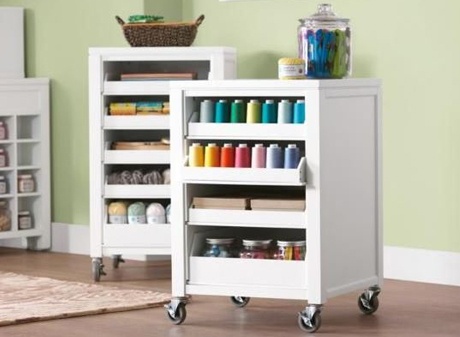 RULE #5: Step on it

Got stairs? If you do, don't you dare waste that space underneath them. Hire a carpenter (or DIY if you're super-handy!) to install a slick pullout closet, where you can tuck away shoes and toys that never make it back upstairs. Stash your bikes and helmets under floating stairs with strategically-placed bike hooks, or ease morning mania by adding the perfect mudroom storage bench to organize shoes and schoolwork.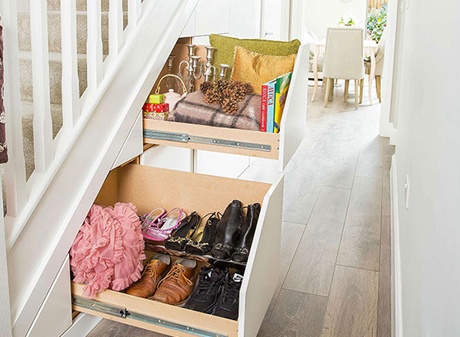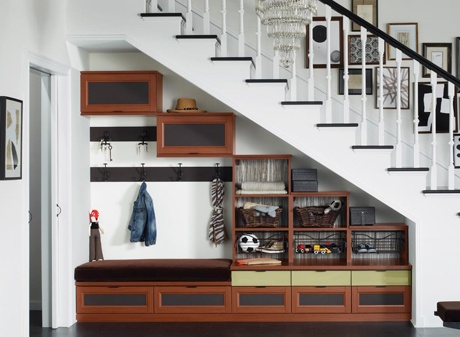 Looking for similar ideas for your outdoor space? Check out Dixon's Storage Hacks for Outdoor Spaces next!