Chances are, if you live in the New York City metro area, you've struggled with living space challenges. Among any given day's real estate listings you can observe bedrooms barely big enough for beds and living rooms with less leg room than a coach airline seat.
But, never fear, the Dixon design team is here! Whether your whole home is petit or you're struggling with small dimensions in a single room, the trade secrets below will help amplify and maximize your city space.

By incorporating a consistent, neutral color palette throughout your small space, you'll open things up and create a unified backdrop for accent pieces and pops of color. Neutral doesn't mean you're stuck with ecru and cream, however. The Dixon Projects Interior Design team recommends a gray-charcoal palette or a creamy/white palette to make a space cohesive. Incorporating different patterns or textures — in linens or rugs, for example — within your chosen palette keeps things fresh and interesting.


The unused space in your apartment, if there is such a thing, is likely to be found between the top of your head and the ceiling. Take advantage of this often-overlooked real estate to add shelving and cabinetry to add storage space. Hang your draperies close to the ceiling to add drama and height to otherwise diminutive rooms, and consider wall-mounted lighting in place of table to clear surface space. Well-placed hooks can accommodate coats and accessories without clogging closets, and mounting the TV reclaims valuable floor space.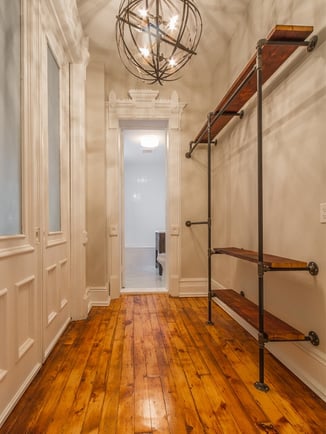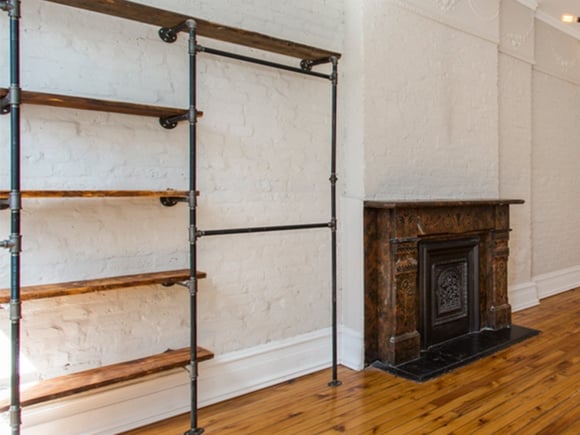 Clutter is the enemy of small rooms not only because it literally takes up space, but also because it competes for your mind's attention causing more mental chaos then calm. Obviously, curating your personal belongings is paramount in a tiny home or room, and this applies to furniture as well. Nothing makes a small room seem smaller than cramming it with tons of bulky furniture. Instead, choose airy pieces like clear tables and sofas and chairs with slim, visible legs. And don't forget to incorporate mirrors to catch and amplify sunlight.

There's no room for many single-function pieces in a small space, so you'll want to choose as many double-duty items as possible. Tables that can accommodate desk or dining use are great additions. An extra-deep couch can serve as a guest bed in a pinch, and beds, benches and ottomans with built-in storage will change your life.
Looking to make the most of your space? Visit Dixon Projects for interior design services.