Tile is one of the most versatile and durable elements used in home décor, thanks to its wealth of styles, materials and configuration options. From staid and classic to eye-popping and modern, let's take a look at the latest tile style revolution taking home design by storm.

Interior design trendsetters are hailing an era of colorful kitchen cabinetry and moody bathrooms ahead, so it makes sense that vivid tile will be well-suited in these environments. We're especially fond of bold, patterned concrete tile looks, and our friends at Fireclay Tile can always be counted on for great color and texture. "I just love Fireclay," remarks Rian Smith, Dixon senior interior designer. "They're really well known for their handmade tiles with loads of colors and patterns. Right now, I'm really into their crackle finishes."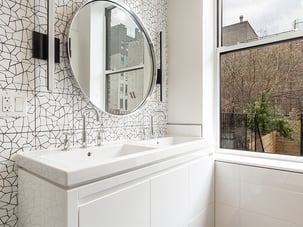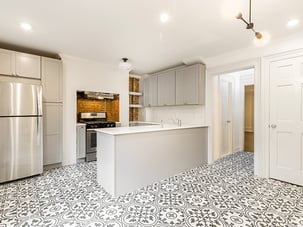 Those in search of tile excitement, but leery of vibrant color or pattern, will love today's imaginative array of tile shapes. Tile can now be found in every conceivable silhouette, from geometric to irregular and organic, meaning it's easy to add visual interest even within a minimalist interior color palette. "I always love a scallop shape," says Smith. "Whether placed round side up or down, the result is a soft pattern that, to me, is very feminine and not at all overpowering."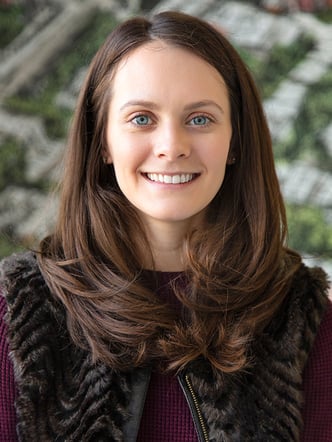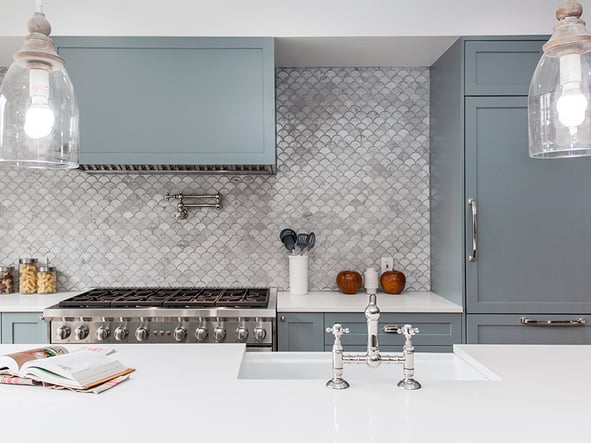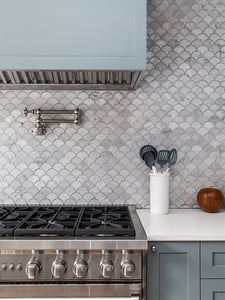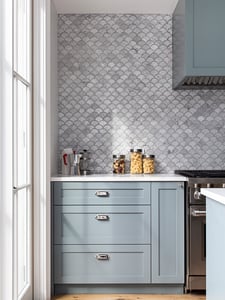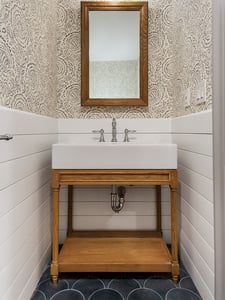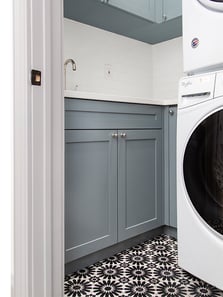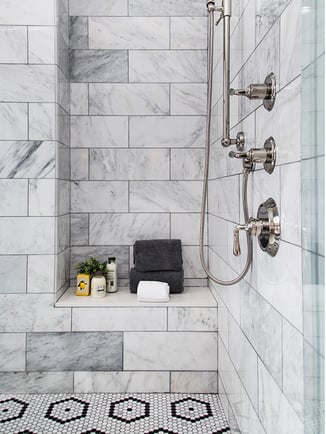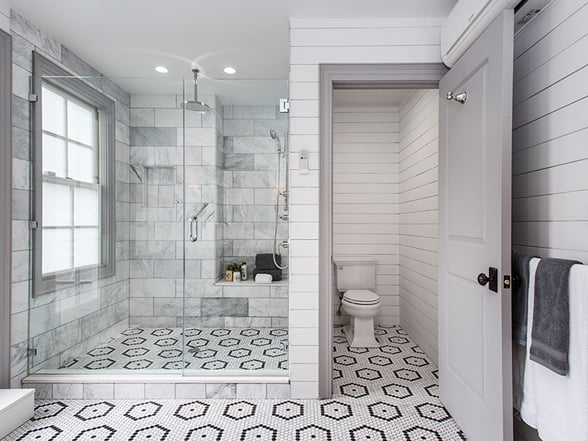 Artisanal, handmade products have a way of elevating design and connecting people to the artistic source of the objects in their homes. With handcrafted tile, you can have the bespoke design feel, even on a budget. "Handmade tiles are so special, and they give a look that mass-produced ceramic tile can't match," explains Smith. "Because they are handmade, color variations naturally occur, creating a really personal, custom look."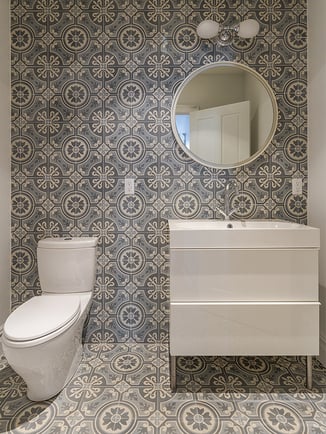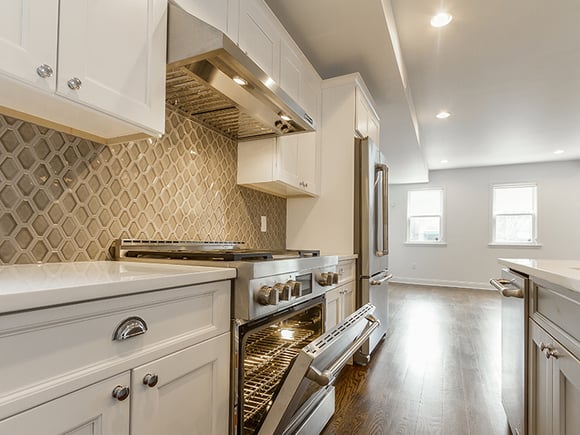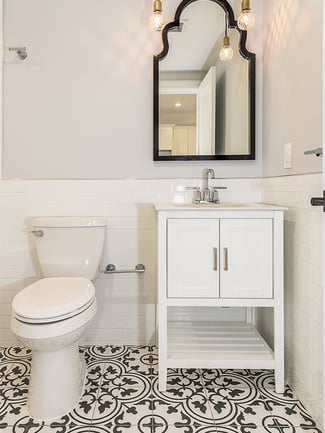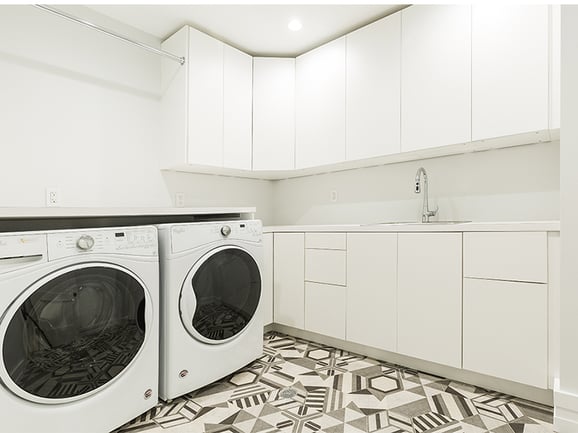 Tile is having such a moment lately that you can continue to look for it outside of just baths and kitchens. In our Dixon Leasing portfolio, you can find gorgeous tile moments in entryways and laundry rooms. And really, any area that could use an easy-to-clean stylish look is ripe for the tile treatment. Think fireplace surrounds, decks, stairways and more!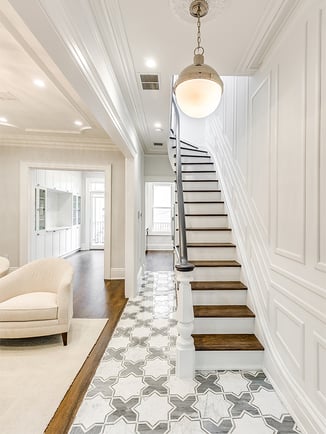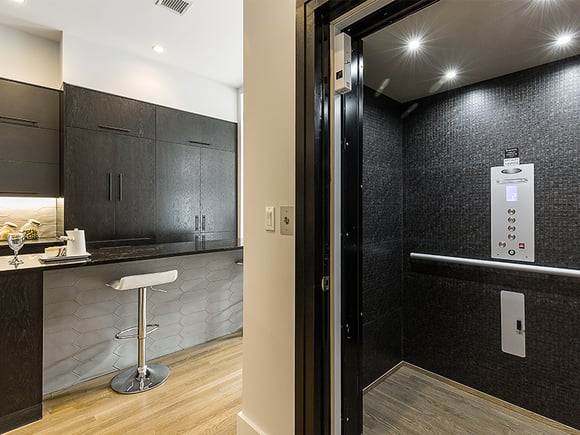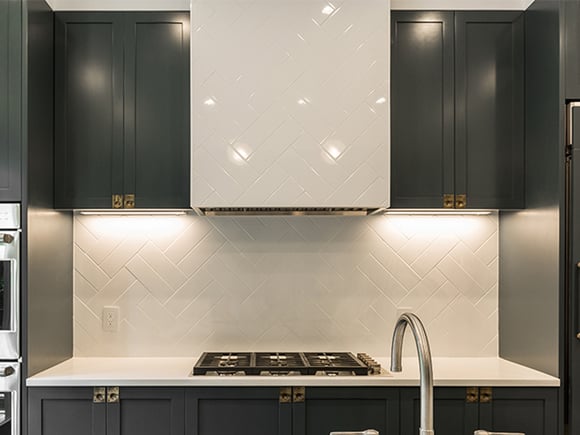 Looking for new takes on your beloved traditional tile, like subway and penny tile? All it takes is a twist and a bit of imagination. "With subway tile, you can create so many looks just by changing up the direction," Smith says. "Rotate it run vertically or create a herringbone look, and consider adding a darker grout to emphasize the pattern." Likewise, penny tile can seem fresh and modern by creating pattern — or even a monogram — with complementary colors.
When properly installed and cared for, tile is not only colorful and creative, it's also incredibly resilient. Plus its wide price range means there's a chic tile look that's within reach of anyone's budget.