With no shortage of hard work and imagination, Dixon Projects transformed a woefully neglected Italianate brownstone into a strikingly modern home with bright, expanded interiors and relaxing outdoor spaces.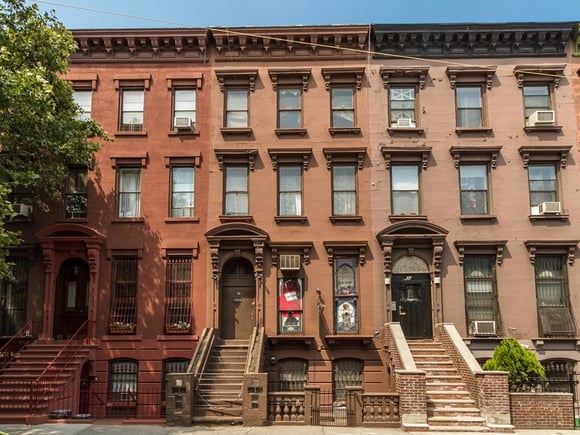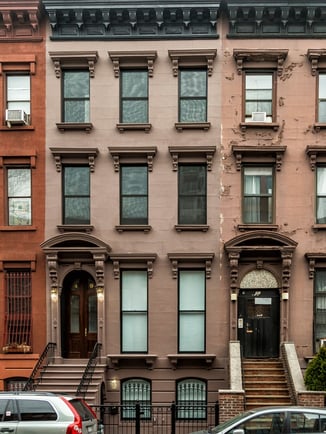 Set on a quiet East Harlem block, this four-story rowhouse had been heavily reconfigured over the years and was used most recently as a church with a community room and a ramshackle collection of SRO-style bedrooms and offices. Envisioning a single-family home suited for contemporary living and entertaining, adding square footage to the modestly sized home was a priority the Dixon team accomplished by bumping out the garden and parlor levels. Next, an elevator was added to the plans, ensuring full accessibility from garden to roof.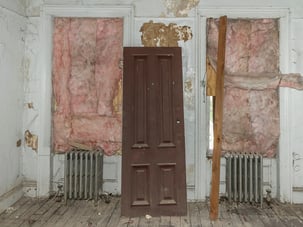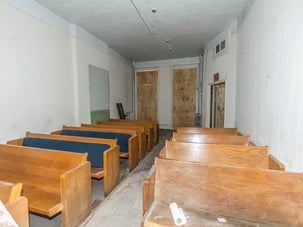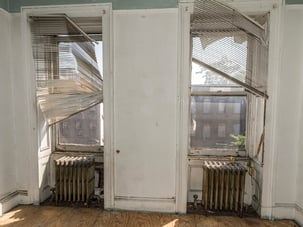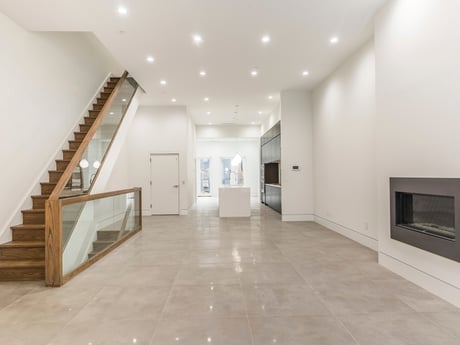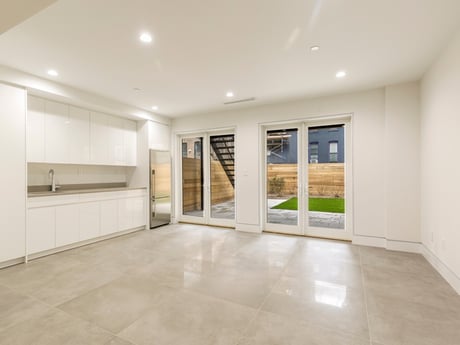 In what was once a dark parlor-level church, filled with rows of pews and an altar, the Dixon team fashioned sweeping living spaces that open to a rear deck and the newly landscaped garden below. Paved in gleaming [material] tile, the entire level is an all-white masterpiece punctuated by the dark and dramatic kitchen. An in-wall gas fireplace adds a modern touch to the living room, while an original pier mirror salvaged from one of the upper floors recalls the home's historic origins. The kitchen stands ready to serve even the most accomplished chefs with state-of-the-art stainless steel appliances, and in the added rear space a formal dining room is topped by a unique skylight.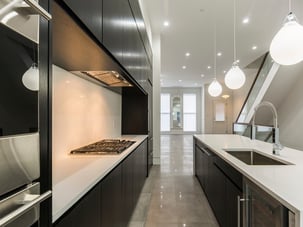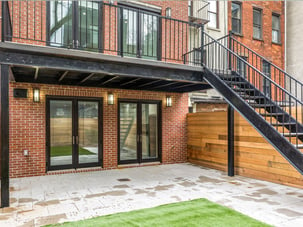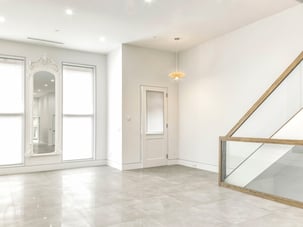 The once-grand central stair, which had been walled off on several floors, was rebuilt entirely in a striking combination of white oak and glass that allows sunshine from the rooftop skylight to cascade throughout.

The townhouse's garden level previously served as a community room with a large kitchen. Today, it's an ideal combination of entertaining areas and private spaces, separated by a chic barn door. In the rear bump-out, outdoor parties are served by a well-stocked wet bar and rec room, while a large bedroom and bathroom have been incorporated near the front entrance. In between, ample storage and a laundry closet add modern-day convenience.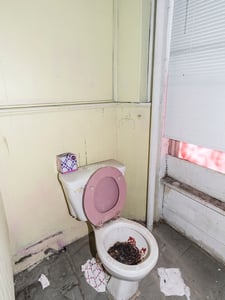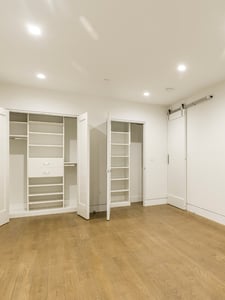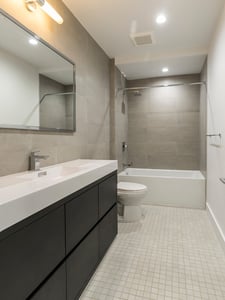 The upper two levels of the home — now occupied by airy, expansive bedrooms — had been divided into ever-smaller chambers and offices. And bathrooms, which had become a collection of broken vanities and discarded fixtures have been elevated to modern, minimalist tranquility. The entire second level is devoted to a luxurious full-floor master suite with an oversized bedroom and sitting area, a fully outfitted walk-through closet and a truly remarkable en suite bathroom with walk-in rain shower and a freestanding soaking tub. Just outside, a private terrace features a walkable skylight — a Dixon first — that shines light into the dining room below.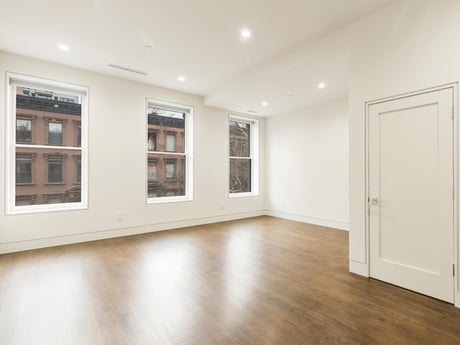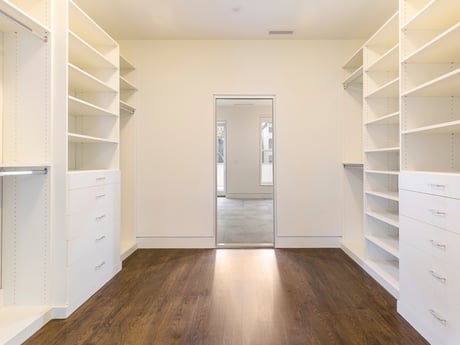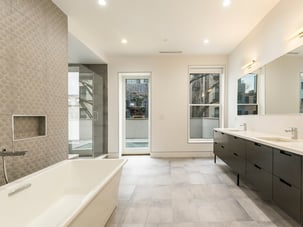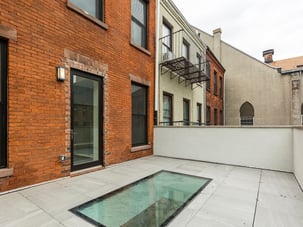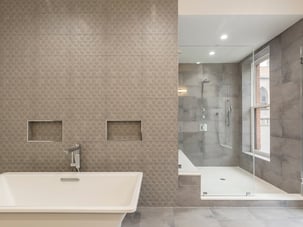 The fourth floor features two more large bedrooms and two bathrooms, while up top, Dixon Projects has added outdoor living space to the previously unused roof. Equipped with a full outdoor kitchen — including a Wolf gas grill, under-counter refrigerator and sink — this oversized roof deck is the perfect spot for the next generation of residents to enjoy this thoroughly modern residence
.

While Dixon Project takes great pride in restoring historic interiors, this East Harlem showplace stands as a shining example of how to successfully incorporate minimalist, contemporary design where architecture detail has been lost to time.