While sports fans know Odell Beckham Jr. as one of the best players in the National Football League, we at Dixon Leasing know him as one of our favorite tenants. We caught up with Odell and his mother, Heather Van Norman, to discuss life, football and the Dixon Difference.
At just 25-years-old, Odell has amassed an impressive list of accomplishments. After a notable college career at Louisiana State University, he was drafted 12th overall in the first round of the 2014 NFL draft. Throughout his professional rookie year, he continually broke records for number of receptions, yards and touchdowns by a debut player, and he was named 2014 Offensive Rookie of the Year by both the Associated Press and the Pro Football Writers Association. Despite intermittent injuries, he's been named to the Pro Bowl three times in four seasons, and in 2017, he was ranked No. 8 on the NFL Top 100 — an annual list compiled by fellow players.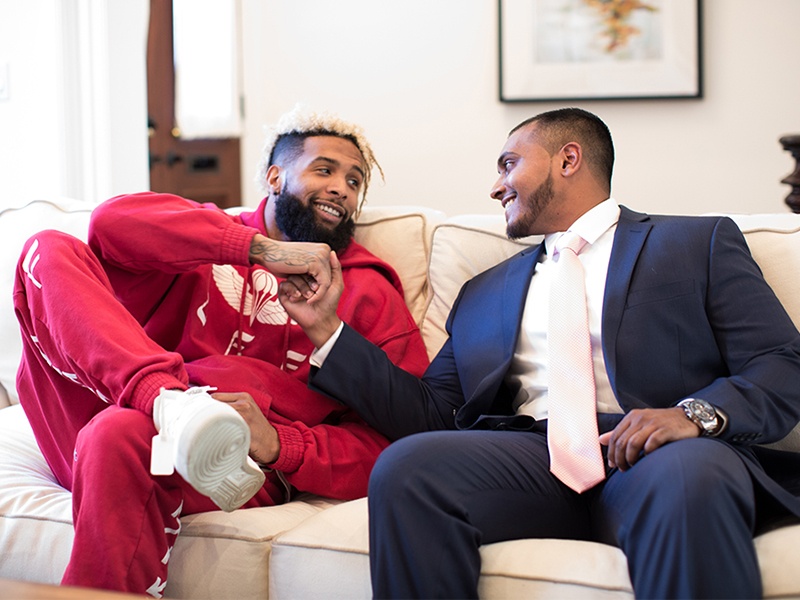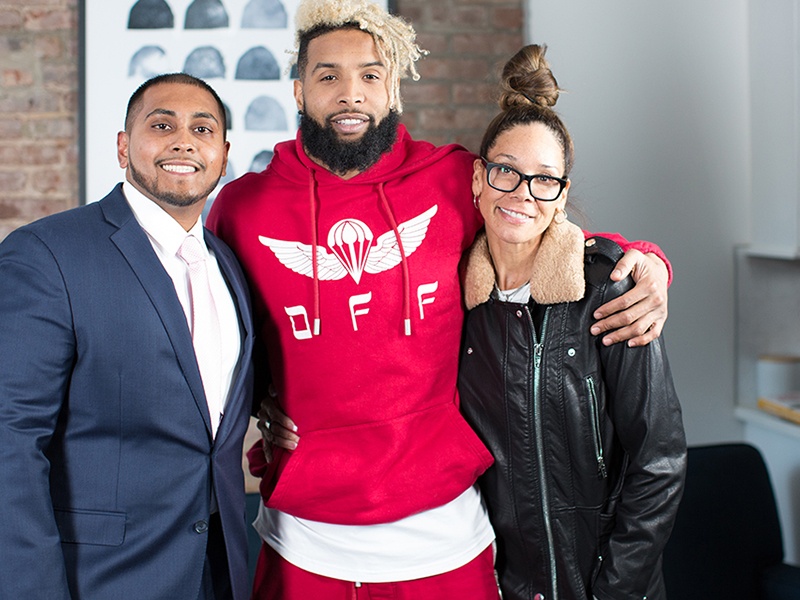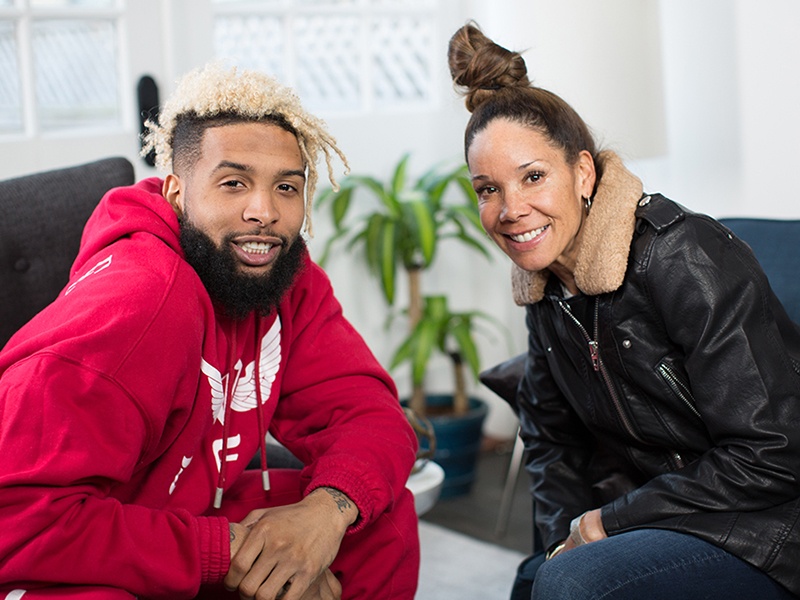 Perhaps this type of storied career isn't a surprise when you find out Odell has been practicing for football stardom since the age of 4, and that he's been supported throughout his efforts by his mother, a successful athlete in her own right. Odell calls his mom a "saint," and the two share an affectionate, relaxed bond where communication happens with just a glance and a laugh. "They say moms know best, and they really do," he says admiringly. "She's the best."
His Hudson County home boasts 3,529 square feet of living space spread across three levels, each featuring Manhattan-facing NanaWalls and large private terraces. In the finished cellar, OBJ set up a man cave, or "getaway zone," complete with an infamously cozy couch he calls "undefeated" in its nap-inducing powers. His mom agrees, saying "It's really, really comfortable the way he decorated it."
In the expansive full-floor master suite on the top level of the home, it's the over sized walk-in steam shower that Odell says he can't give up, not even to mom. Heather, on the other hand, is a great admirer of the designer chef's kitchen outfitted with Caesarstone quartz countertops, floor-to-ceiling custom cabinetry and Sub-Zero professional-grade stainless steel appliances. "The kitchen is beautiful. It has everything in it," she says. "It's where people meet. It's where conversations are built. There's not a lot of traffic that doesn't stop at the kitchen."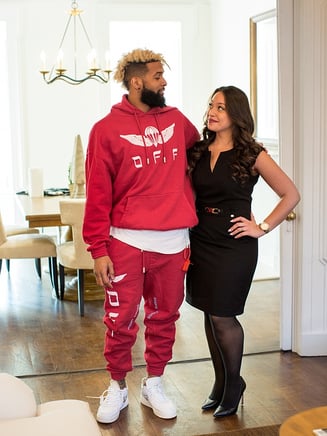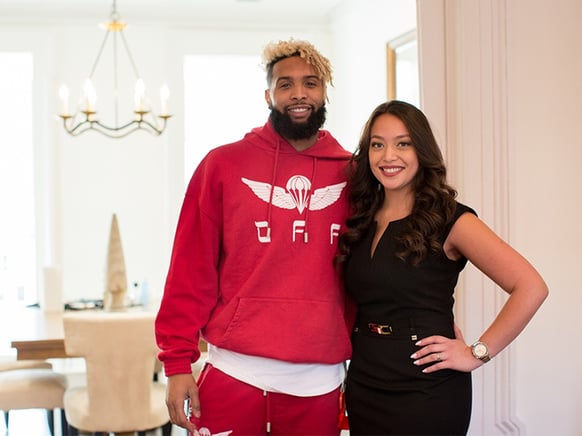 Whether you're a busy professional athlete or not, making the process of finding and maintaining a home effortless is key. For OBJ, the Dixon Difference meant feeling like the Dixon team was attentive in making sure his needs were met at all times. Heather concurs, "Every step of the way, they were there for us. They've just been amazing, so I'm an advocate for Dixon Leasing."
In late August, Odell Beckham Jr. signed a five-year contract extension with the New York Giants, giving fans — including the Dixon Leasing team — plenty to cheer about.