Landing a New York home with even a sliver of outdoor space is like winning the lottery. But finding stylish ways to get the most bang for your outdoor buck is another task altogether. Just like decorating small interiors, outdoor furniture must do double (or even triple) duty, and you can't overlook vertical spaces.
Whether you prefer to buy or DIY, these outdoor space-saving ideas are sure to spark the imagination and help you make the most of your own personal open-air oasis.
1. You May Approach the Bench
Trade out bulky patio chairs for fabulous and functional storage benches. Not only do they provide a comfortable seating space for your guests, but they also hide away gardening supplies, toys and extra seat cushions. Stores like Target offer a nice range of options for purchase, or you could build your own custom solution with a minimum of effort.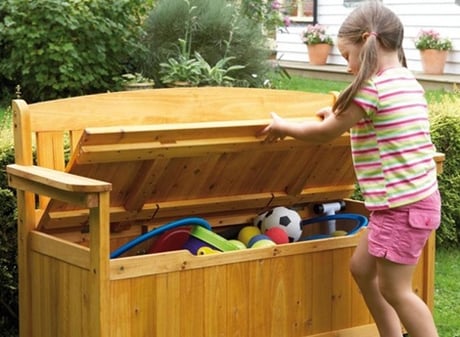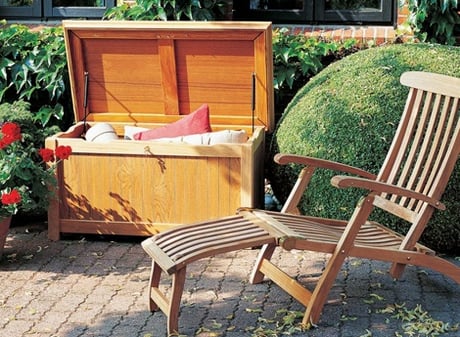 2. Convertible is Convenient

Short on space, but big on fun with friends? Convertible outdoor furniture is the solution you're looking for. A space-saving convertible bench easily transforms into a picnic table with seating, or if you have a larger area and kids who love sand, a convertible sandbox offers convenient bench seating or sturdy play platform when closed.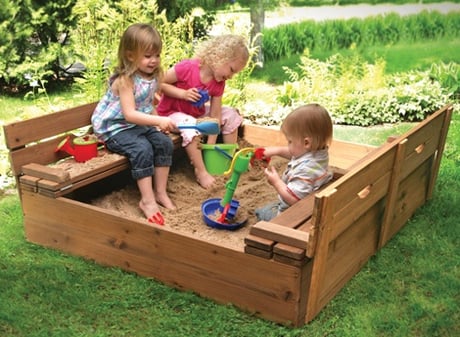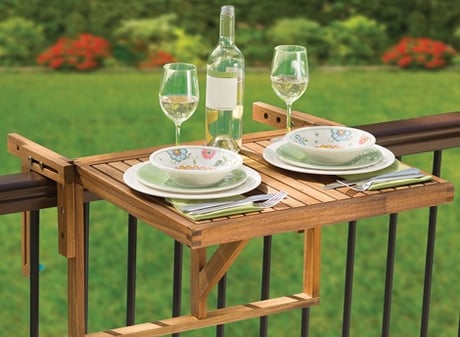 3. Upcycle with Style

Upcycled pallets are all the rage in DIY storage and furniture projects, both indoors and out. This project from Today's Nest is perfect If you don't want to choose between room for planting and room for a table in your outdoor getaway. With a little time, and a few pallets, you'll find more than one way to go green!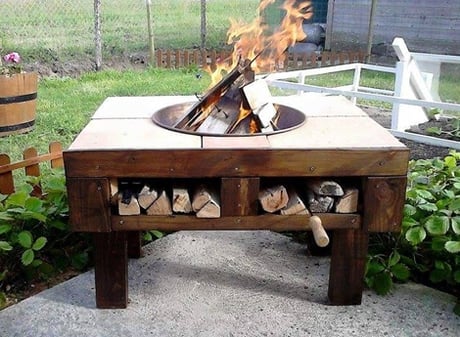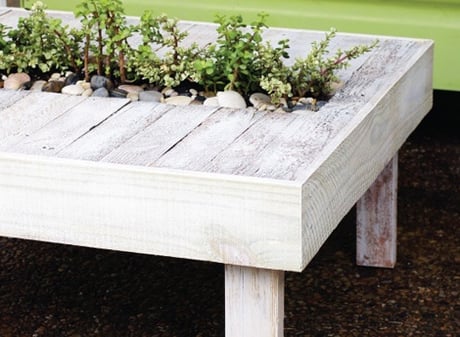 4. Become an Urban Herbalist

Ingenious vertical gardening means anyone with the tiniest bit of outdoor access can enjoy fresh herbs. We're crazy for this option that uses ubiquitous mason jars and cedar planks, and this one from the container gardening geniuses at Life on the Balcony, incorporating — surprise! — reclaimed pallets.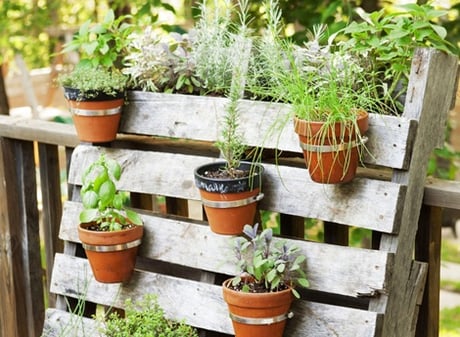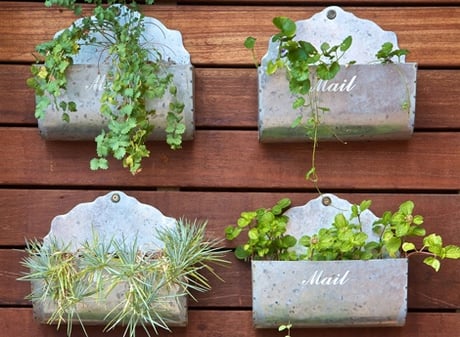 5. Practice Your Hang Time

From window boxes to gardening tool organizers, hanging items safely from railings, walls and ceilings can create space and add style to your city space. These simple hanging toy storage bins are charming and useful, and we love these outdoor curtain ideas to soften square spaces while adding a cozy, secluded feel. And, of course, nothing says outdoor relaxation like hanging out in your very own hammock.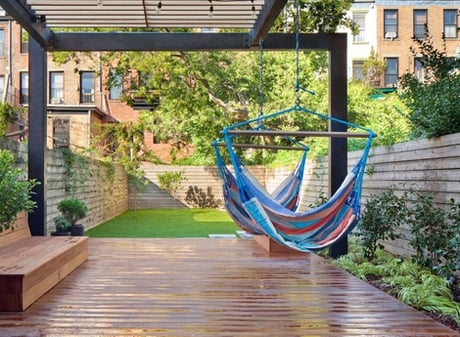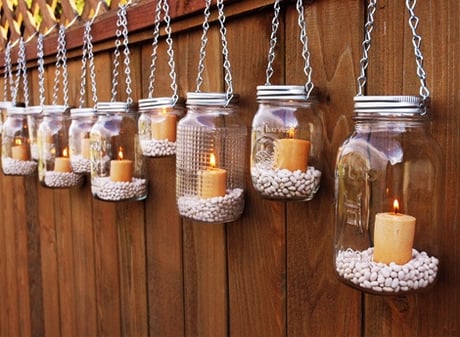 New Yorkers are experts at making the most out of small spaces. With a little bit of planning — and an active Pinterest account — you can make your tiny balcony, terrace or yard the perfect city sanctuary.