While enjoying a delicious Australian coffee and brekkie in Hole in the Wall's bright and carefree environs, you might never guess the Seaport District venue has a dark and sexy secret. But, when the sun goes down, the daytime coffee joint becomes nighttime alter ego Sugar Momma, a buzzy destination for spectacular cocktails, food and a steady beat of 90s hip-hop.
In 2014, owner Barry Dry opened the first Hole in the Wall inside a Midtown office building at a time when the concept of Australian coffee was just beginning to take hold stateside. The goal with that location was to introduce the grab-and-go caffeine junkie mentality to the idea of a super-premium coffee worth waiting for. And, for those who just couldn't wait, an app allowed orders to be placed and paid for in advance, and a selection of pastries, fresh sandwiches and salads catered to the corporate lunch crowds.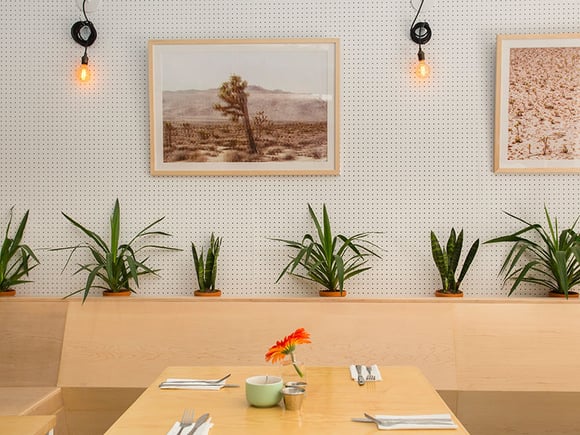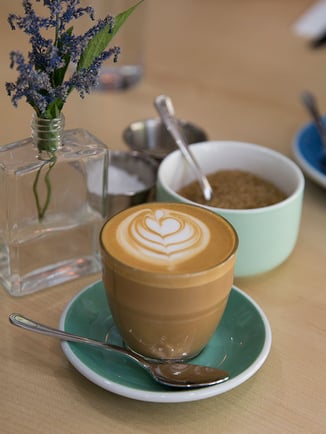 By 2017, Dry was ready to expand Hole in the Wall, but sought out an up-and-coming neighborhood that, unlike Midtown, would support a seven-day-a-week, morning-to-night operation. With an address nestled firmly among downtown's growing residential enclaves, the office buildings of FiDi and Seaport's booming retail offerings, Hole in the Wall's 15 Cliff Street location was a slam dunk.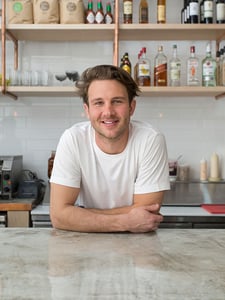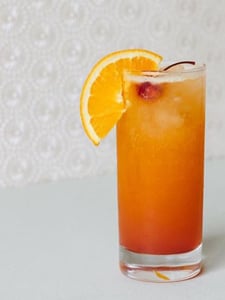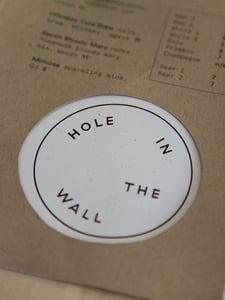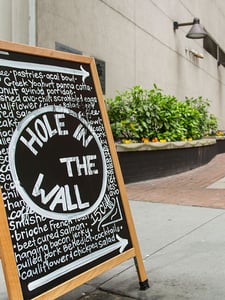 Acquired as a plain, raw space at the ground floor of a luxury rental apartment building, Dry worked with the Dixon Projects team to create a light and airy vibe that is both minimalist and welcoming — a bit of sunny Australian optimism in Downtown Manhattan, if you will. Polished concrete floors set an industrial foundation, while ample foliage and wooden features add organic warmth. The copper details around shelving provide a chic and shiny pop, and the peg board paneling delivers both intriguing texture and casual whimsy.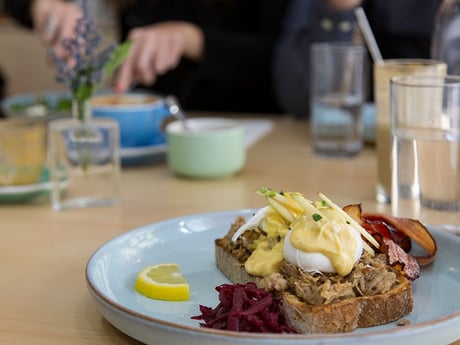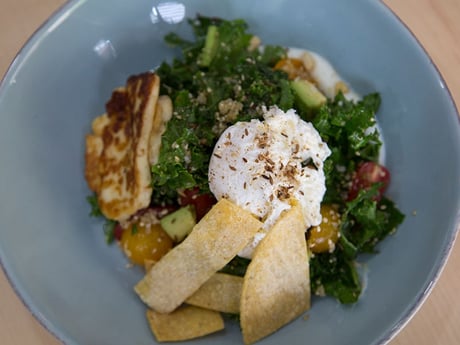 Hole in the Wall's café menu is a perfect blend of classic Australian breakfast fare — including several avocado toast options — accompanied by healthy bowls, granolas and egg dishes. The clothes-line presentation of the bacon jerky with dipping sauces is genius and totally in keeping with the lighthearted vibe. Beverages include coffee, of course, a large selection of tea, freshly squeezed juices and smoothies, and a trendy list of craft cocktails, including Palomas, Aperol Spritzes, Moscow Mules and Bacon Bloody Marys.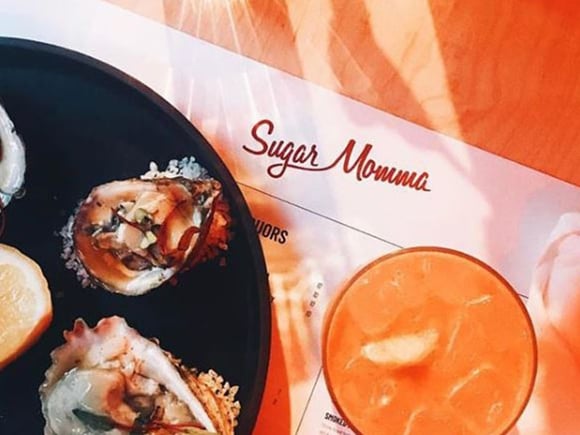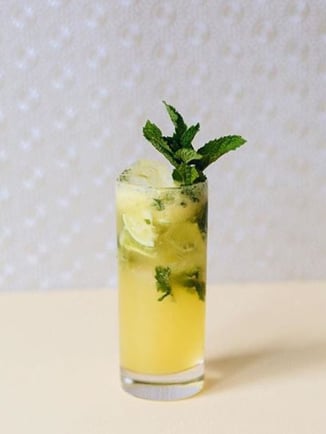 While the original plan for the Lower Manhattan outpost always called for nighttime hours, the idea to transform the space into an entirely different personality evolved over time and was inspired, in part, by Melbourne venues that are doing the same. Sugar Momma made its debut in March 2018, nearly a year after HITW opened, and rave reviews quickly followed from locals thirsty for new stomping grounds. Dry notes that the name is a timely nod to the boss women making their name in the traditionally male-dominated FiDi offices, and the anonymous exterior and 40-person capacity add an implied exclusivity to the club.

Hole in the Wall's simple, modern aesthetic and multipurpose materials aid in its easy transformation to after-dark cocktail counterpart. Lights are dimmed, ample candles are deployed and the red-neon "Hello Gorgeous" sign casts a sumptuous glow over wood and copper, eschewing any feelings of "I'm partying in a coffee shop."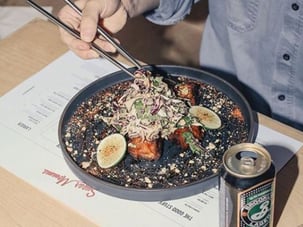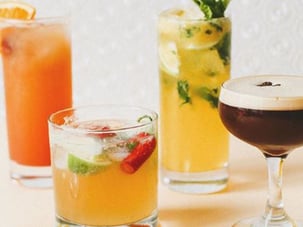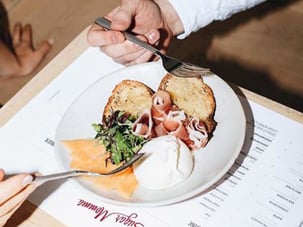 Thanks to Executive Chef Brent Hudson's Australian roots, the brekkie menu evolves into a seductive selection of pan-Asian bites and New York favorites, including crispy pork, a truffle beef burger, oysters and tacos. Mixologist Ryan Byrnes heats up — both with spice and fire — the Sugar Momma cocktail offerings with chili-infused margarita, a mezcal cocktail with hot sauce and a martini that arrives at your table quite literally aflame.
With an ideal location, flexible interiors and a split-personality that appeals to both busy worker bees and nightlife aficionados, Hole in the Wall/Sugar Momma has quickly earned a huge fan following among the notoriously capricious downtown scene.
Want to learn more about Dixon's commercial and retail renovations? Visit Dixon Projects.