Packing and moving (and then unpacking) rank among mankind's most arduous and feared tasks.
No matter the size of your home, relocating requires heavy labor, anxiety over the prospect of damaged or lost valuables and the constant question of "Will I need this in the new house?" Fortunately, there are tried-and-true methods of packing that can help alleviate a little of the fear, while minimizing confusion and disarray as you settle into your new home.

Here are five great packing hacks for you to try during your next move:
---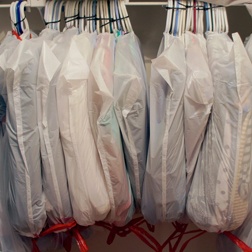 1. Use Garbage Bags as Garment Bags
This low-fi version of traditional garment bags is a simple and surprisingly helpful method of packing up your hanging clothing without having to unhang everything. Tie together the hooks of several hangers with their clothing items securely attached and pop a large garbage bag over the top. Poke a hole through the bottom of the bag, pull the hooks through, and tie a big knot at the open end of the bag. This method alone works great for short hauls, and you can neatly fold the whole works into boxes for longer moves. When you're ready to unpack, simply grab the hooks, hang them up, rip off the bag and untie the hangers. Voilà, it's like they never left your old closet.
Bonus Tip: Why not leave clothing inside dressers that are light enough to move when full? Wrap the dresser in plastic or tape drawers shut for secure stowage. Easy-peasy.
---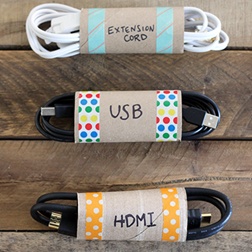 2. Corral Cables with Cardboard

For a few weeks leading up to your move, start hoarding your cardboard toilet paper and paper towel rolls. Slip them over your rolled up extension cords and cables to keep them neat and tangle free during the move. See this tutorial for fancy, washi tape versions you'll want to keep on hand well after your relocation. You can also use one or more tubes to keep the cords associated with certain electronics and their components (all the cables that connect to your television for instance) organized and in place from point A to B.
Bonus Tip: Use your phone to take pictures of the back of your computer, television and stereo to remind yourself of which cords go where.


---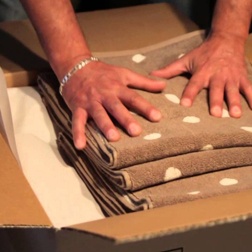 3. Put Your Linens to Work

Why go to the trouble of packing away your linens in boxes by themselves when they make great packing material? Wrap framed art in bath towels secured with masking tape. Use dishtowels in between pots, pans and serving items. Roll candlesticks and fragile tchotchkes in pillow cases and sheets. Even t-shirts and other soft clothing items can be pressed into service during packing. It's convenient, saves money, and it's great for the environment.
Bonus Tip: Use paper plates in between your regular plates as quick and easy padding.
---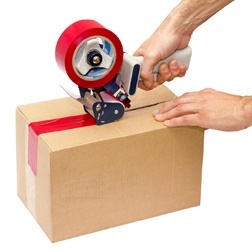 4. Color Code Your Cache

Using packing tape in multiple colors can be an amazing timesaver on the other side of your move. Pack all the items in one particular room into a series of boxes all sealed with one color of tape. Upon arriving at the new place, put a small swatch of the appropriate color tape on the doorframe of the room where those boxes belong. It's faster, easier and clearer than labeling each box in writing and a lifesaver should you need something mid-move.
Bonus Tip: Wrangle small parts, say the screws that go with your disassembled entertainment center, in a Ziploc bag and tape the bag securely to the larger item. No more hunting for parts!
---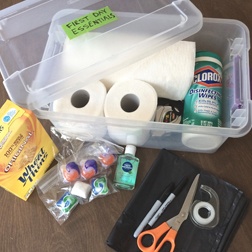 5. Dedicate a Box or Two for Day 1 Items

It's smart to pack similar items together, but there are some things you'll need right away after you reach your destination. Plan what you'll need access to in the first few days in your new home. That might include a set of dishes for each family member, a change or two of clothing, a set of bed linens and towels, and so on. Pack these items in one or two boxes and keep them separate from the rest of the household goods. You may choose to keep these items in your car or on your flight, or at the very least ask the movers to keep them at the front of the truck so they're immediately accessible upon arrival.
Bonus Tip: Why not throw in a few non-perishable, securely wrapped treats and snacks in your Day 1 box. Your hungry and tired future self will thank you.
---