Meet Emily Diaz: After studying law for some time, this outgoing gal decided to follow her heart and begin her career in an area she was truly passionate about—the world of real estate.
As a Leasing Administrator with Dixon Leasing's Applications & Renewals team, Emily reviews all incoming applications to ensure potential tenants are provided with an efficient and simple leasing process. "I spend much of my time reviewing documents and answering calls from prospective tenants who have questions about the process." Emily works closely with Erica Trusty, Leasing Administrator, and Delores Little, Head of Renewals to provide clients with a stress-free transition into their new home. "I'm also the go-to person for our staging schedule, coordinating which properties will get staged and when."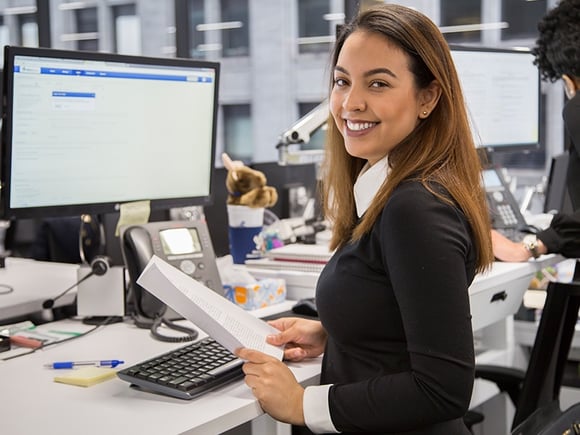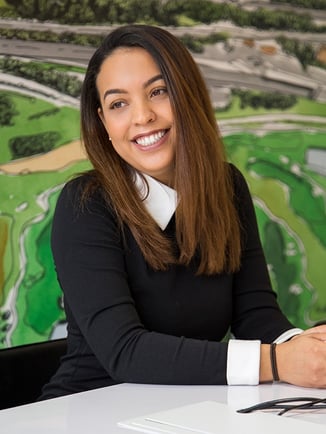 Emily was introduced to the world of real estate at a young age. "My dad owned a construction company in the Dominican Republic. I saw how his team planned homes and decided where things should go. Now I love to do the same; painting furniture and rearranging rooms are exciting to me." Although she had a passion for construction and real estate, Emily later found herself on track to study law in college. "Shortly after, I found myself longing to dive back into the real estate world. I got a job on the investor side of things and began simultaneously pursuing a degree in Criminal Justice, another passion of mine."
Emily immediately fell in love with her job, but soon craved a company with more culture. "That's when I found Dixon. I saw an ad on Craigslist and couldn't be happier that I answered it. The environment at Dixon is amazing. Everyone is friendly and always has time for you." Emily said her favorite aspect of the job is, "The excitement of people moving into their dream home. I'm glad I get to play a role in that process."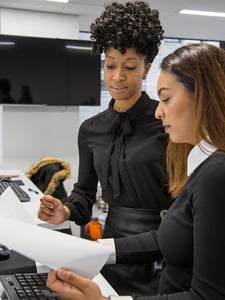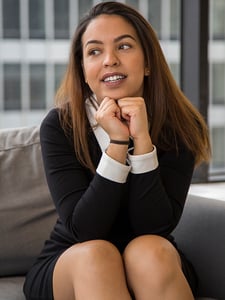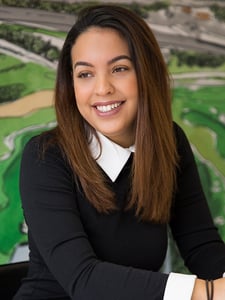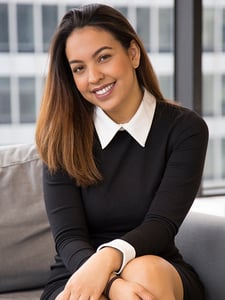 Outside of work, Emily spends her time with her six-year-old son, Manny. "I like to try new things with my son. I want him to be open minded, so we explore and always try something new. I try to explain everything to him as best as I can instead of telling him he'll understand when he's older. It's important to me that I don't dismiss hard conversations." When they're not on a new adventure, Emily says, "We also love movies and pizza."
Emily is also a lover of travel and an avid goal setter. "I hope to travel the world, get a dog and keep trying different types of food. I like to challenge myself, but I'm a very picky eater… Delores is helping me with that," she shares with a grateful smile.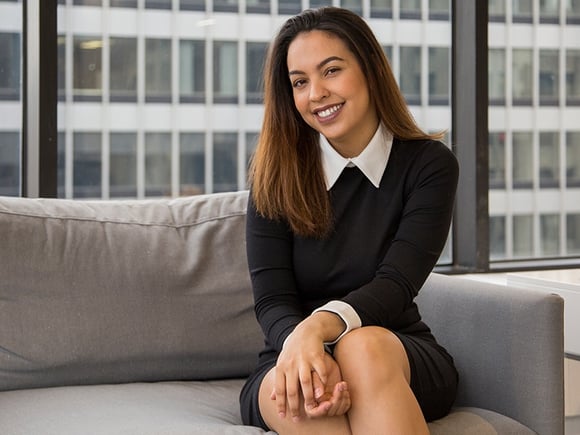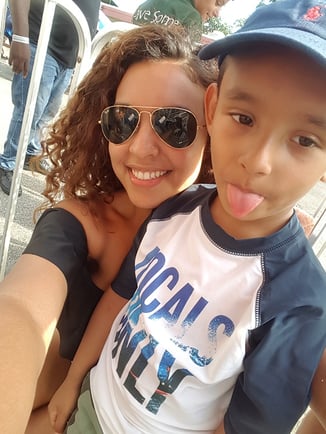 Finishing with a glimmer in her eye as she looks to the future, Emily says, "The way the company keeps expanding, we'll be very well-known in the next few years. It will be an exciting day when everyone around New York and Hudson County is asking each other, 'Hey, did you get your apartment from Dixon?!' I'm eager to see what the future holds."
Interested in joining the team? Check out our career opportunities page for all available positions!