Meet Liz Cubbage: This connoisseur of all things construction is an uber organized Project Manager with a love for baking and an infectious smile.

Liz graduated from Stevens Institute of Technology with her Bachelor's and Master's degrees in Civil Engineering which she attained through a five-year program. Taking on several project management co-ops throughout university, Liz's interest in the matter soon turned into a love. "Upon graduation I worked with Stevens' career development team. I was drawn to Dixon because it was a construction and project management based company. I loved everyone I had talked to from Dixon and knew I wanted to work here if given the opportunity." Shortly thereafter, Liz began her journey with the Dixon Projects team.
Today, as a Project Manager with Dixon Projects, Liz spends her days working on numerous jobs – each one at different stages of the construction lifecycle. "I could have four projects in construction, one just beginning and another that's finishing up. It's important that deadlines are met not only in construction, but throughout pre- and post-construction as well." Liz works tirelessly to keep every aspect of her projects organized for smooth sailing throughout construction. "It's a lot of coordinating and ensuring everyone is on the same page, from directors, project managers, assistant project managers and architects, to subcontractors and engineers."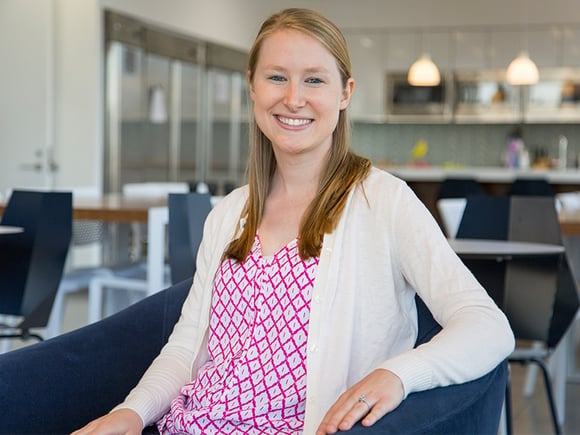 Now having a vast portfolio of projects under her belt, Liz was more than happy to share how the process begins. "Each project starts with a feasibility kickoff meeting with multiple departments. This is essentially a big brainstorming session. Acquisitions discusses market data, Leasing shares what tenants typically want, and the Projects team develops a strategy; Is the property landmarked? Is it not? How do we want the home to feel? And so on."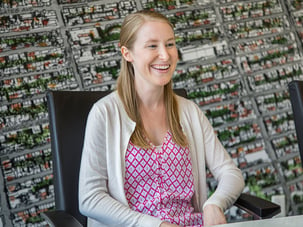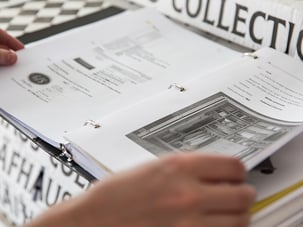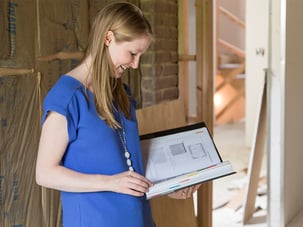 Liz has been a part of various projects, from traditional townhomes to ultra-luxurious brownstones. Her favorite? "I have a couple. Sherman Avenue was a great project. It may not be the largest property we've worked on, but with the open concept and outdoor space, the property transformed into a quaint space. It's truly a hidden gem in Jersey City Heights. On the other hand, Brooklyn's Decatur Street is a mix of modern and traditional. It's often hard to find salvageable details in a home, but we were able to restore the original millwork here." When it comes to her most challenging project, Liz shares, "Fifth Avenue. I learned the most on this project with multiple obstacles to overcome before achieving the vision for the property."
Liz's passion for project management only strengthens as she takes on more and more projects. "I was originally drawn to Dixon because of the availability to work both in the field and in the office. I am able to see my projects progress on site, and continue to learn from my coworkers each day."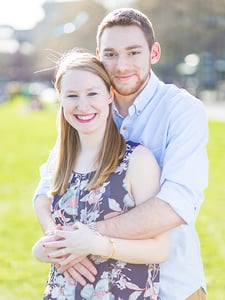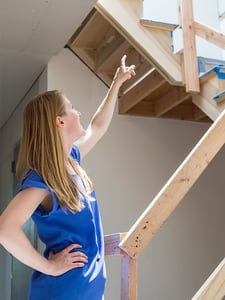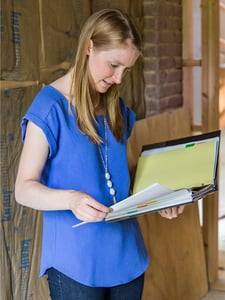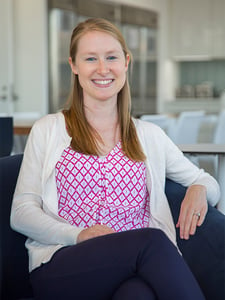 Outside of work, Liz is currently planning her upcoming wedding. "My fiancé and I are getting married in Morristown, New Jersey in 2018. It just so happens that my sister is planning her wedding right now too, so we get to experience it all together." When she's not planning her wedding or mapping out the construction of a home, Liz likes to bake sugar cookies, partake in weekend getaways or explore New York City. Liz is also currently working to start an Alumni Association for the national sorority she was a founding sister for at her alma mater, Stevens Institute of Technology.
Clearly a master of managing a full plate, Liz shares her tips on how to succeed, "Planning and communication is key, but it's equally important to learn how to take in feedback and give feedback to others. Be receptive to change. If you have a question, ask it. If you have an idea, present it. Every day brings a new opportunity to learn something new."
Interested in joining the team? Check out our career opportunities page for all available positions!