In this edition of Ask an Architect, Dixon Projects' in-house architect, Andy Urbany, is here to lend you his expertise and knowledge on today's trends in architecture.

---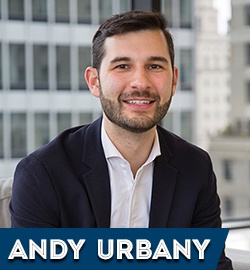 Walk down nearly any street and you'll find abundant evidence that architectural tastes and styles change over time. Influenced by demographic shifts, new construction methods and trends in artistic expression, we see buildings evolve from wood and brick to cast-iron to glass and steel. And while we can't predict what our homes and commercial buildings might look like 50 years from now, we've rounded up some clear trends influencing how we'll design and live in the near future.
Here are a few of our favorite current trends in architecture.

Indoor-Outdoor Living
While our earliest domiciles aimed to provide as much protection from the elements as possible, today's architecture embraces indoor-outdoor living. That means creating rooms that effortlessly open to the outdoors with NanaWall glass door systems, and maximizing outdoor space, even if that means heading to the roof. In fact, according to the American Institute of Architects 2017 Home Design Trends Survey, outdoor living space (up 20 percent) and roof decks (up 125 percent) were the two fastest-growing in-demand home features. At this Ogden Avenue home in Jersey City Heights, you'll find an abundance of both, including two balconies, an expansive top-floor deck with swimming pool and penthouse, plus a rooftop sun deck — all wrapped in breathtaking Manhattan views.



Smart Home Technology
Anyone with a smart phone or voice-activated speaker, like Amazon Echo or Google Home, knows the convenience of home features that can be controlled via a simple swipe, utterance or in-home video panel. Not only are these features convenient, but many — including lighting and heating/cooling control— can reap real rewards on monthly utility bills. For architects, the challenge becomes creating spaces to house any mechanicals and the necessary wiring that goes along with them.



Sustainability
According to the U.S. Energy Information Administration (EIA), buildings consume nearly half of all energy produced in the United States and are responsible for nearly half of the CO2 emissions. It's no surprise the trend is towards creating more energy-efficient buildings, but also to develop homes that use, and leak, less energy. The pinnacle of this type of design is a net-zero home that literally has no net energy consumption. This is achieved by not only reducing energy consumption, but by adding energy creation on the site, typically in the form of solar panels. Even if net-zero is too lofty a goal, architects are urged to implement as many sustainable features as possible including well-sealed building envelopes, efficient insulation, multi-pane windows and energy efficient appliances and systems.



Multi-Generational Living
Housing multiple generations of one's family under one roof was commonplace before the middle of the last century, but after WWII, single-family homes became more popular, spurred by the post-war boom and desire to achieve the "American Dream." Today, people are living much longer which has created a so-called "sandwich generation" that's both caring for young children and older parents. Therefore, the demand for housing with features that cater to multi-gen living is growing. According to the AIA survey, the most popular features include first-floor master suites, elevators and laundry facilities on multiple levels, all of which can be found in Dixon Leasing's extensive portfolio.



Flexibility
Families and households are more diverse than ever, meaning one person's need for a formal dining room is another person's demand for a quiet office for their home-based business. Homes and layouts that can flexibly accommodate any number of residents, and better yet, evolve with those residents over time, are especially appealing. For architects, that can mean creating spaces that are easily divided or expanded with pocket or barn doors. Designers can aid flexibility by incorporating consistent themes and materials throughout.


Whether your own architectural preferences lean toward modern and minimal or impeccably restored history, Dixon Leasing and Dixon Projects offer homes and design services to meet your needs.
Want to read similar posts? Ask an Architect: How to Read a Floor Plan