It's no secret that we at Dixon love to incorporate roof deck space whenever structures and regulations allow. Not only does rooftop outdoor space lend more quiet and privacy than garden-level recreation, but it also provides gorgeous glimpses of our city's unbeatable skyline views.

With strict restrictions against altering rooflines in historic districts, however, we frequently have to get creative to get to the roof. That's where skyboxes come in. A product of U.K. company Glazing Vision, skyboxes — or box rooflights as the firm calls them — allow discreet access to roofs that is low-profile when viewed from the exterior, while still allowing access from a full stair and standard sliding door, versus a cumbersome ladder and hatch system. It's a solution that satisfies both city inspectors and residents.
Here are a few of our favorite skybox implementations, proving the old axiom: The sky's the limit!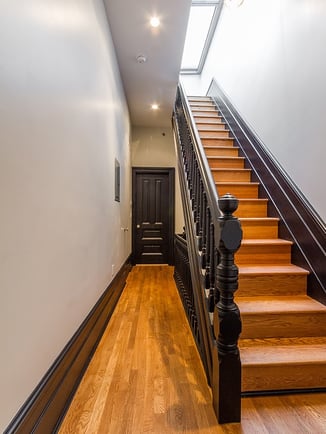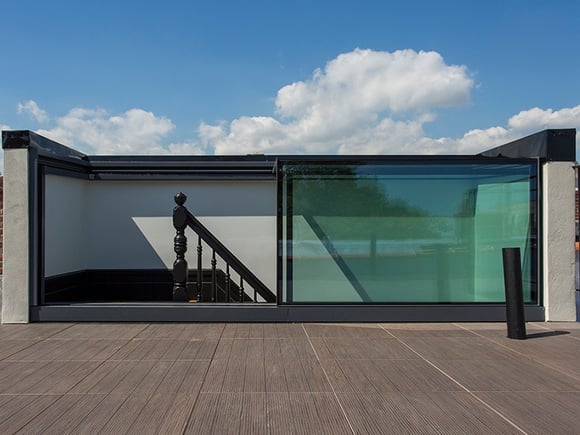 West 162nd Street — Harlem, NY
They say you never forget your first, and this beautiful restoration of a Jumel Terrace Historic District home made our first skybox installation a memorable one indeed. Not surprisingly, our initial plan for a rooftop penthouse was rejected by the Landmarks Preservations Committee. Once we proposed the innovative Glazing Vision box rooflight concept, however, the addition was not only quickly approved by the LPC, but also by the Department of Buildings citywide. This first for us was also a first for Glazing Vision; West 162nd Street was their first skybox in New York City and only the second in the entire U.S.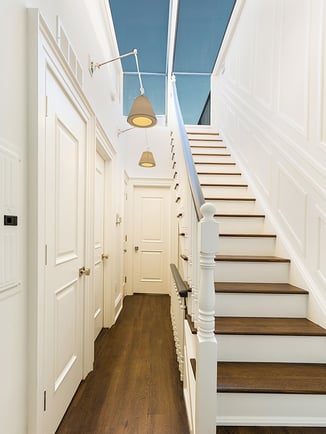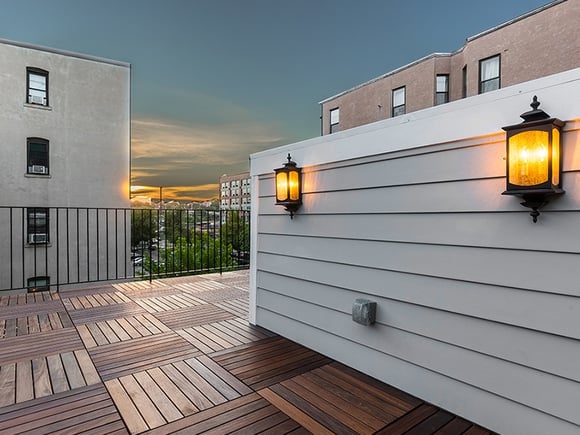 Jersey Avenue — Downtown Jersey City, NJ
Filled with original details both inside and out, adding a full bulkhead or penthouse to our stunning Jersey City townhouse on Jersey Avenue didn't make sense. On the other hand, the home's stunning location just across from Hamilton Park made it a natural for rooftop outdoor space. The Dixon team worked closely with the city's Historic Preservation Council to plan a skybox addition to marvelous effect, but the installation process was no walk through the park. It required a sidewalk permit, crane and police detail, not to mention some careful maneuvering around surrounding trees. Not only does the Jersey Avenue skybox grant outdoor access to lush neighborhood views, it also shines much-needed sunlight down the home's central stair and throughout its historic living spaces.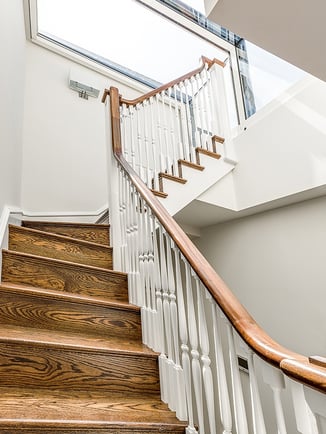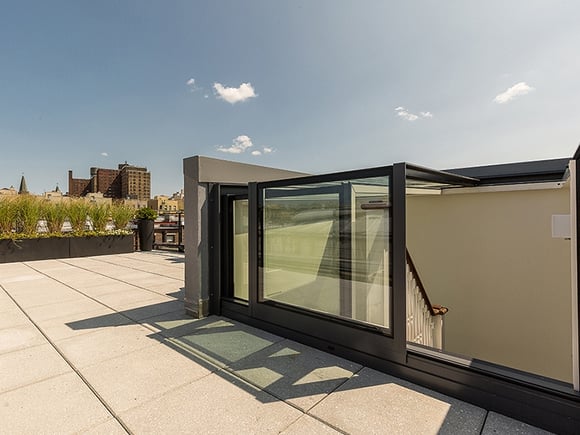 West 138th Street — Harlem, NY
Another historic Harlem home, this time in coveted Striver's Row, also boasts a clever skybox rooftop. Unlike other New York area row houses that typically come with backyards, the houses along Striver's Row, officially named the St. Nicholas Historic District, benefit from unique rear alleyways and parking instead. That meant outdoor space was at a premium on West 138th Street, and because these revered homes are known for their strict uniformity, a skybox was the perfect solution for adding outdoor space without ruining sightlines.
Looking to add a skybox to your home? Call Dixon Projects today for a free consultation.