It's not an overstatement to say that beautifully designed homes have ability to transform the lives of those who live within them. Aside from the obvious aesthetic appeal, well thought out interiors can make daily living easier, create environments that foster relaxation or social gatherings, and significantly improve overall quality of life.

Throughout its portfolio, Dixon crafts interiors that not only accentuate each home's architectural and historic appeal, but that also create warm, welcoming environments where people want to live.
Here are a few of our favorite design approaches and the homes that embody them.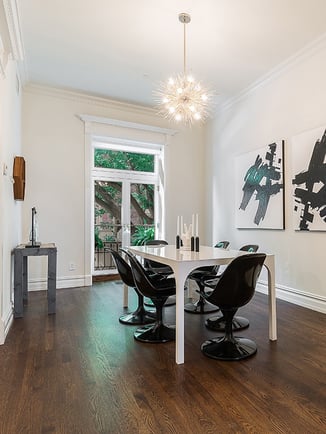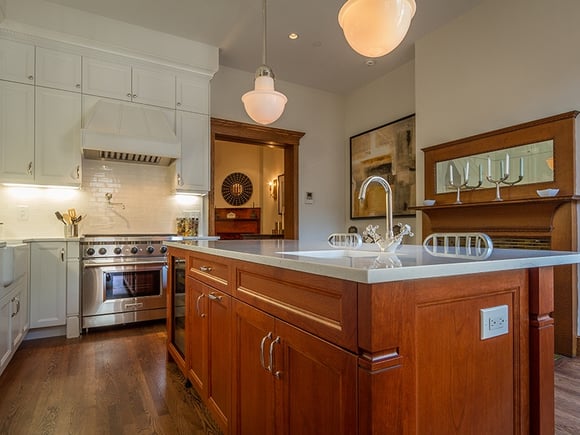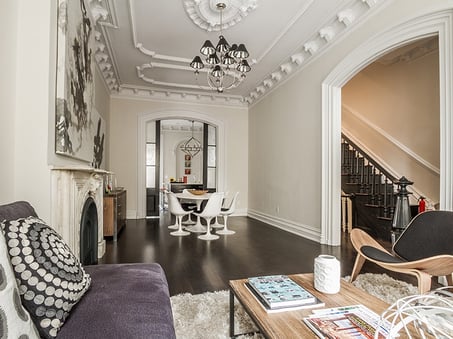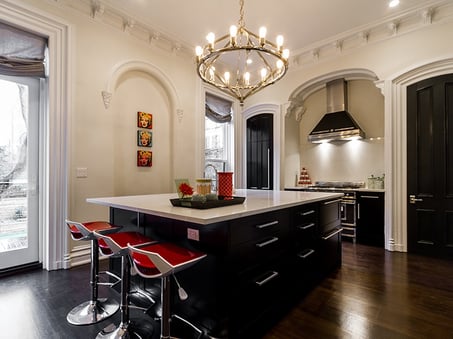 Historic Reverence
A first step in each Dixon home renovation is a thorough assessment of the historic architectural features that can be retained, restored or replicated. At a pair of homes in Harlem's storied Striver's Row, that meant touring neighboring homes to gain insight on how the properties looked in their original condition. Armed with that information, period-influenced flooring, fixtures and finishes were chosen for the landmarked properties.
In Bed-Stuy, Vincent Battiloro of Brownstone Wood Restoration was instrumental in bringing abundant millwork back to life throughout the home. That meant restoring ornate trim, doors and paneling, as well as replicating features where needed. Added features and color schemes where kept simple in order to accentuate home's brilliantly updated woodwork.
Frequently, the addition of modern conveniences requires a bit of careful planning to peacefully co-exist with historic bones. The beautifully executed kitchen on Lafayette Street is a perfect example. Distinctive plasterwork and archways are plentiful on the parlor level of this Clinton Hill brownstone. To place the kitchen within this framework, storage that would typically be found in wall cabinets is moved to the oversized island, and a refrigerator and pantry are artfully concealed within matching arched alcoves where period-appropriate doors were fashioned.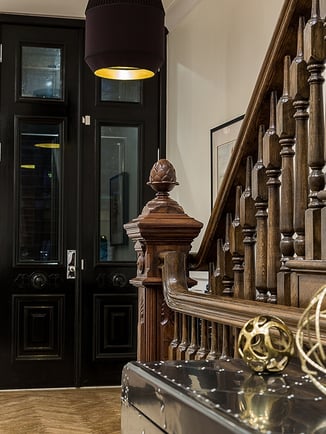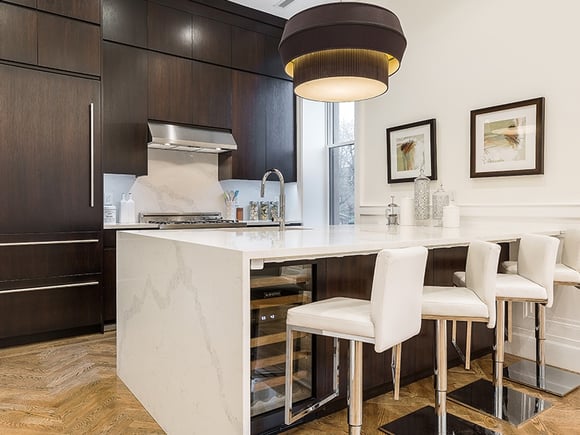 Transitional Trends
In interior design, transitional style is defined by its marriage of traditional and contemporary looks. For Dixon homes, that usually means incorporating surviving historic details into a design scheme that embraces modern luxury living. In Harlem, a grand Fifth Avenue corner residence blends history and modern-day living by surrounding ornate original detail, like the dramatic staircase, with sleek lines and finishes. This same lively interplay between old and new is found in the St. Marks Avenue home in Crown Heights where a restored marble mantelpiece stands just inches from a state-of-the-art chef's kitchen.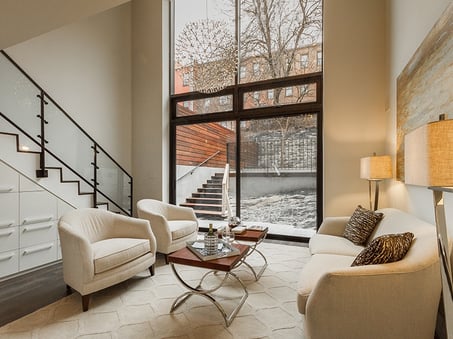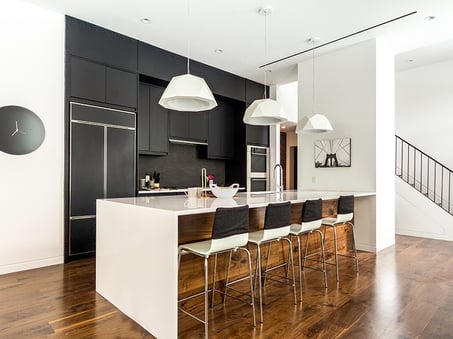 Modern à la Mode
Where few historic details exist, the Dixon team is free to deploy modern looks and new innovations to their properties. In fact, a Bradhurst Avenue home's delipidated condition made it the ideal site for a thoroughly contemporary Dixon first: a dramatic glass curtain wall that extends from the double-height garden living space to the master suite above.
Lest one think that modern interiors are less complicated than historic restorations, Creative Director Steffen Ringelmann sets the record straight, so to speak. "Anytime you do a modern house, the details are that much more important because you can't hide them behind casings and moldings and crown. Straight lines need to be straight. From a construction standpoint, it's actually quite a bit more difficult than doing a historic treatment of a townhouse."
Those type of clean, straight lines are on full display at a Hicks Street stunner in Brooklyn Heights where window casings are minimal but gorgeous, the kitchen is a vision in sleek black and white, and recessed lighting keeps sightlines uninterrupted.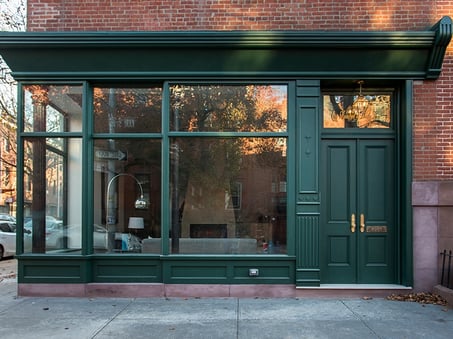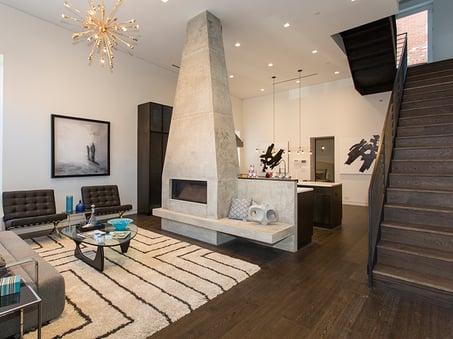 Industrial Influence
Thanks in large part to our city's heritage, industrial-themed interiors are some of the most prolific design schemes in New York area homes and public spaces. Hard materials like blackened steel, poured concrete and exposed brick are deployed to create environments that are surprisingly cozy and inviting. The beautifully reimagined homes at the corner of Kane Street and Cheever Place in waterfront Cobble Hill are perfect examples of the style.
The same industrial approach was taken at a Crown Heights abode on Prospect Place. Here, interiors were warmed up with reclaimed wood and Edison-style light fixtures while corrugated steel packs a shiny punch in the backyard's fencing.
Looking for some interior design help at your humble abode? Contact Dixon Projects for a free consultation today.